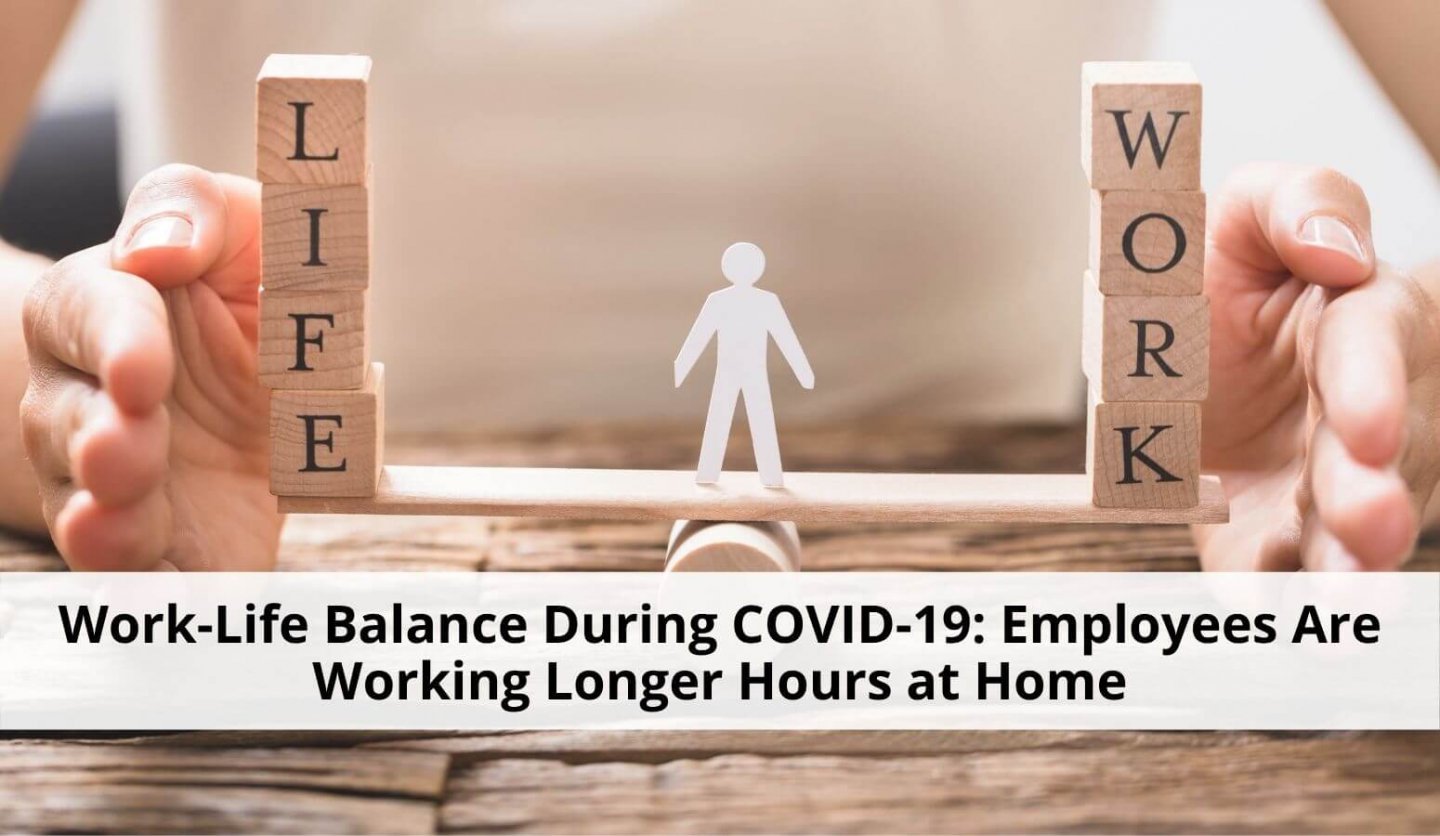 Work Life Balance During COVID-19: Employees Are Working Longer Hours at Home
The COVID-19 pandemic has changed how we work in many different ways. For many people, this has meant an adjustment to working from home. However, the pandemic has upturned the work-life balance during COVID-19. When your workspace and private life are separated by only a few steps, rather than the usual commute, it is more difficult than ever to maintain a healthy work-life balance. While initially remote work was welcomed as a way to achieve a better work-life balance, many Canadians have actually seen an increase in their working hours as they struggle to 'unplug' at the end of the day.
Many thought that the work-life balance during COVID-19 would be easier to handle due to the ease of working from home. But the remote workers have found themselves caught up in more ad-hoc meetings and calls, as well as after-hour chats, and expectations to be available. Some workers may be balancing other responsibilities as well, such as childcare, which requires them to seek flexibility in their work hours. This may require sporadic working hours that extend late into the night.
What does this mean for employee rights?
Regardless of whether their employees are working in the office or from home, employers are bound by the minimum obligations under the Employments Standards Act ("ESA"). This means that an employee working overtime at home will still be entitled to the same compensation that they would have received if the work were done at the office. Employers need to take the necessary steps to ensure that employees are being properly compensated for the overtime hours that they work from home.
Even though the work life balance during COVID-19 has been up for a toss, it is rather important to keep a track of one's working hours. Employers should work with their employees to find an effective method for tracking hours, or they may risk ESA violations and fines for improperly compensating their employees.
Most employees are required to be compensated for their overtime hours, including non-managerial hourly and salaried employees. The ESA sets limits on the hours for a regular workweek, as well as mandated breaks and proper time between shifts.
To better understand your workplace rights and explore the viability of a claim during these unprecedented times, we encourage employees and employers to seek legal advice. We at Whitten & Lublin are happy to provide insight and advice into your specific circumstances. If you are looking for employment lawyers and would like more information about what Whitten & Lublin can do for you, please contact us online or by phone at (416) 640-2667 today.