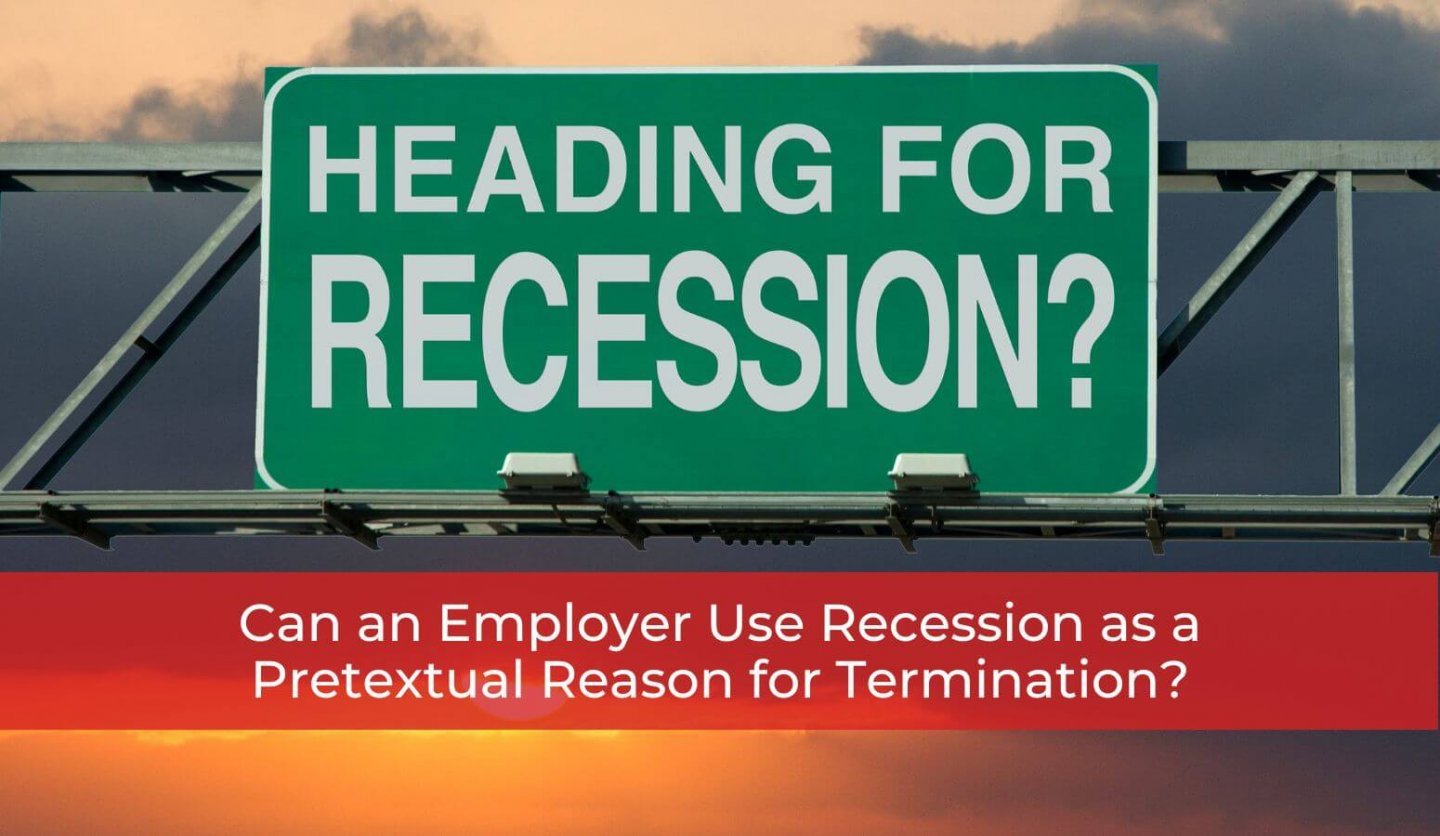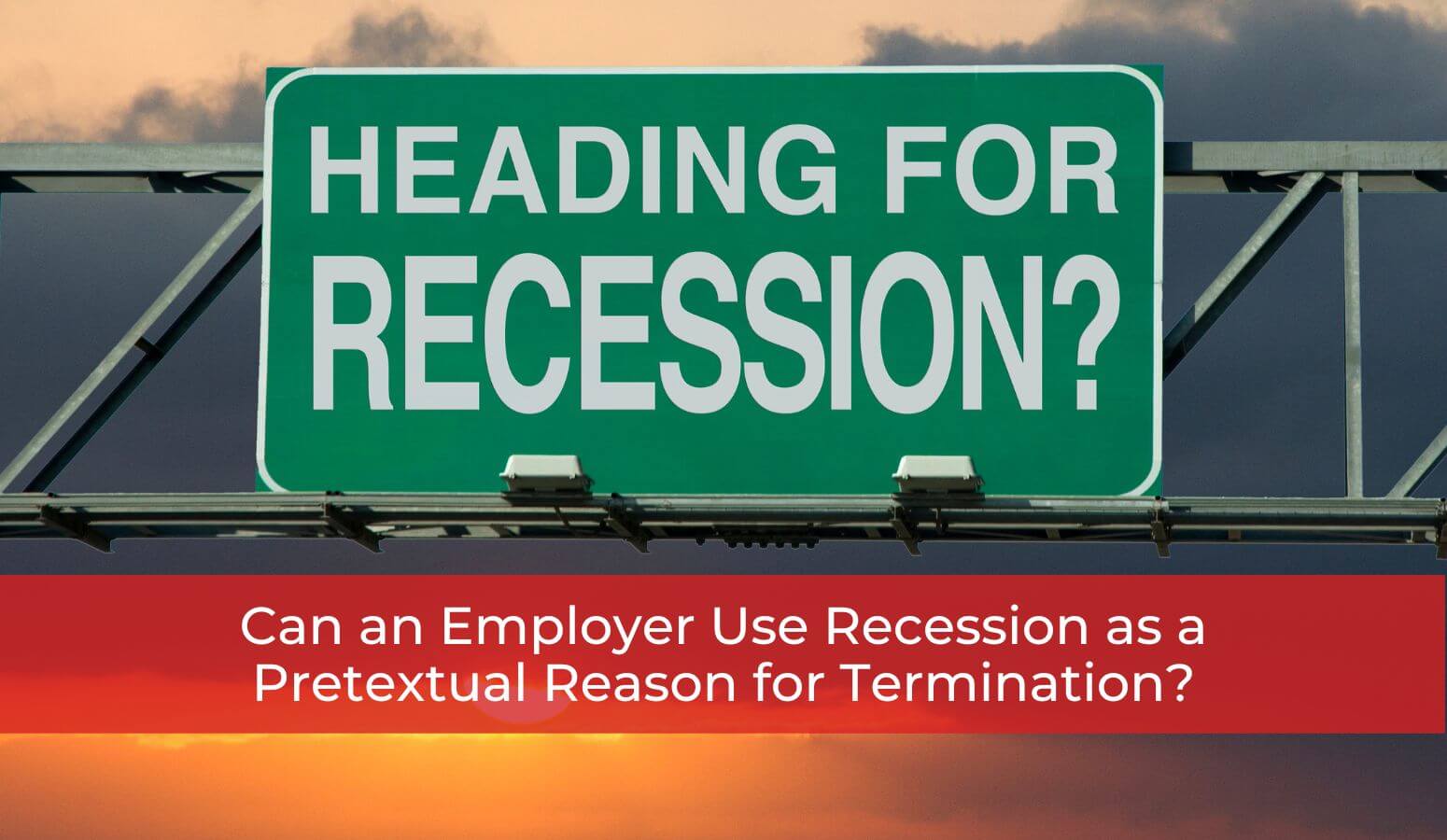 Fired During Recession – Recession as a Pretext for Termination?
Recessions can put great pressure on employers' bottom lines, and payroll often gets put on the chopping block. The process goes by many names: restructuring, re-organizing, cost-cutting, downsizing, and so on. So, the question arises, what are the rights if an employee gets fired during recession or under the pretext of recession?
The case law is clear that financial circumstances cannot constitute cause for termination, which would remove an employee's entitlement to notice or pay in lieu. But in Ontario, an employer is almost always entitled to dismiss employees without cause, so long as it provides sufficient notice or pay in lieu thereof. Even if a recession is the driving force, an employer need not provide justification, so long as proper notice or pay in lieu is provided.
However, the financial circumstances of a recession cannot act as a smokescreen for a discriminatory termination. A termination cannot be based on a prohibited ground of discrimination in Ontario's Human Rights Code. These are currently: citizenship, race, place of origin, ethnic origin, colour, ancestry, disability, age, creed, sex/pregnancy, family status, marital status, sexual orientation, gender identity, gender expression, and criminal record. Even if it was just a factor in a larger decision, that still counts as discriminatory and could entitle you to damages. For example, cost-cutting is not an excuse to get rid of all the older employees or to disproportionately terminate female employees instead of male employees.
If an employee is fired during recession without cause, and there is no discriminatory element, that's not necessarily the end of the story. Paquette v TeraGo Networks Inc, 2015 ONSC 4189 held that an economic downturn could justify a longer notice period. A lawyer can let you make the most of an unfortunate situation.
Navigating a termination during a recession can be stressful. To make sure you're being treated properly and getting the notice and severance pay you are entitled to, you should reach out to Whitten & Lublin Employment Lawyers to speak with an experienced employment lawyer online or by phone at (416) 640-2667 today.
Author: Sohrab Naderi
---