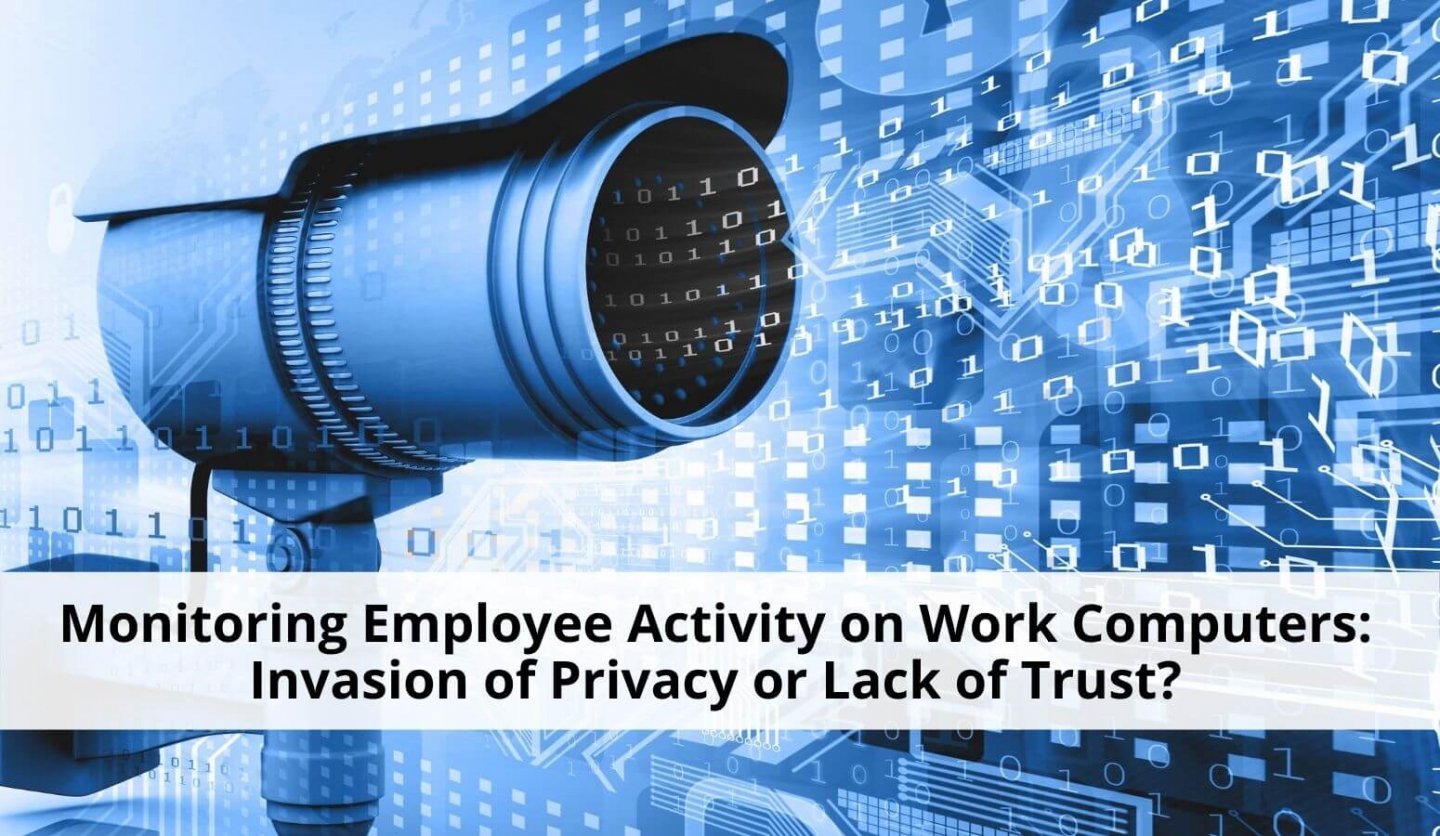 Monitoring Employee Activity on Work Computers at Home
COVID-19 has brought about many changes to the way we work, whether that be modified office protocols or working from living room couches. Many employees have adapted to working from home since the outset of the pandemic and will continue to do so for the foreseeable future. But what does this mean for an employer's ability to supervise the employee activity on work computers and productivity of their employees while working from home?
Workplace monitoring techniques are not a novel invention; they have been around for many years and exist in many forms. What is novel, however, is the large-scale shift from traditional in-office work to telework from home. As a result, many employers are turning to new forms of workplace monitoring to regain control over their workforce. Employees may be resistant to such supervision in their homes, as it can sometimes be perceived as an invasion of privacy or a lack of trust. This brings into question where Canada draws the line between acceptable monitoring by employers for genuine business interests and infringements on employees' right to privacy.
Monitoring employee activity on work computers at home – an invasion of privacy or lack of trust?
Workplace monitoring generally focuses on assessing when an employee is actively working, for example by tracking their computer, email, and telephone use. This often involves the ability to access computer displays or screenshots, as well as internet browsing activity. More invasive monitoring techniques may include tapping into employees' video and audio information.
Offices are generally not considered to be a private space, and it has therefore been considered acceptable for employers to engage in more extensive monitoring as a reflection of that diminished level of privacy. The division between the office space and private life, however, has become blurred as workers continue to work from home. This muddling of work and private life is especially apparent when employees use their own personal devices for work, rather than company-provided devices. Employers must be aware of the risks and liabilities of monitoring telework, and conversely, employees should be aware of their rights and obligations.
Reasonable Expectation to Privacy
It may be surprising to employees and employers alike that there is a void in the law around employee privacy rights which fails to define specific boundaries for employers monitoring employee activity on work computers. In Ontario, privacy is governed by a variety of sources, including legislation, common law, employment contracts, and collective agreements. Although there is no specific legislation that purports to protect private sector employee privacy rights, the federal Personal Information Protection and Electronic Documents Act (PIPEDA), is generally used as a framework by employers when considering employee monitoring.
Employees are entitled to a reasonable expectation of privacy, which will be determined on a case-by-case basis. This leaves open the possibility for employers to monitor employees for reasonable purposes, which generally includes productivity, training, and other employment-related concerns.
As the pandemic continues, and telework becomes more normalized, many employers may push the envelope for what can be considered a 'reasonable' expectation of privacy. Where employers and employees can work together is by fostering open communication and consent around these monitoring strategies to maintain trust and effective workplaces, wherever that workplace may be.
To better understand your privacy rights and explore the viability of a claim during these unprecedented times, we encourage employees to seek legal advice. We at Whitten & Lublin are happy to provide insight and advice into your specific circumstances. If you are looking for employment lawyers and would like more information about what Whitten & Lublin can do for you, please contact us online or by phone at (416) 640-2667 today.