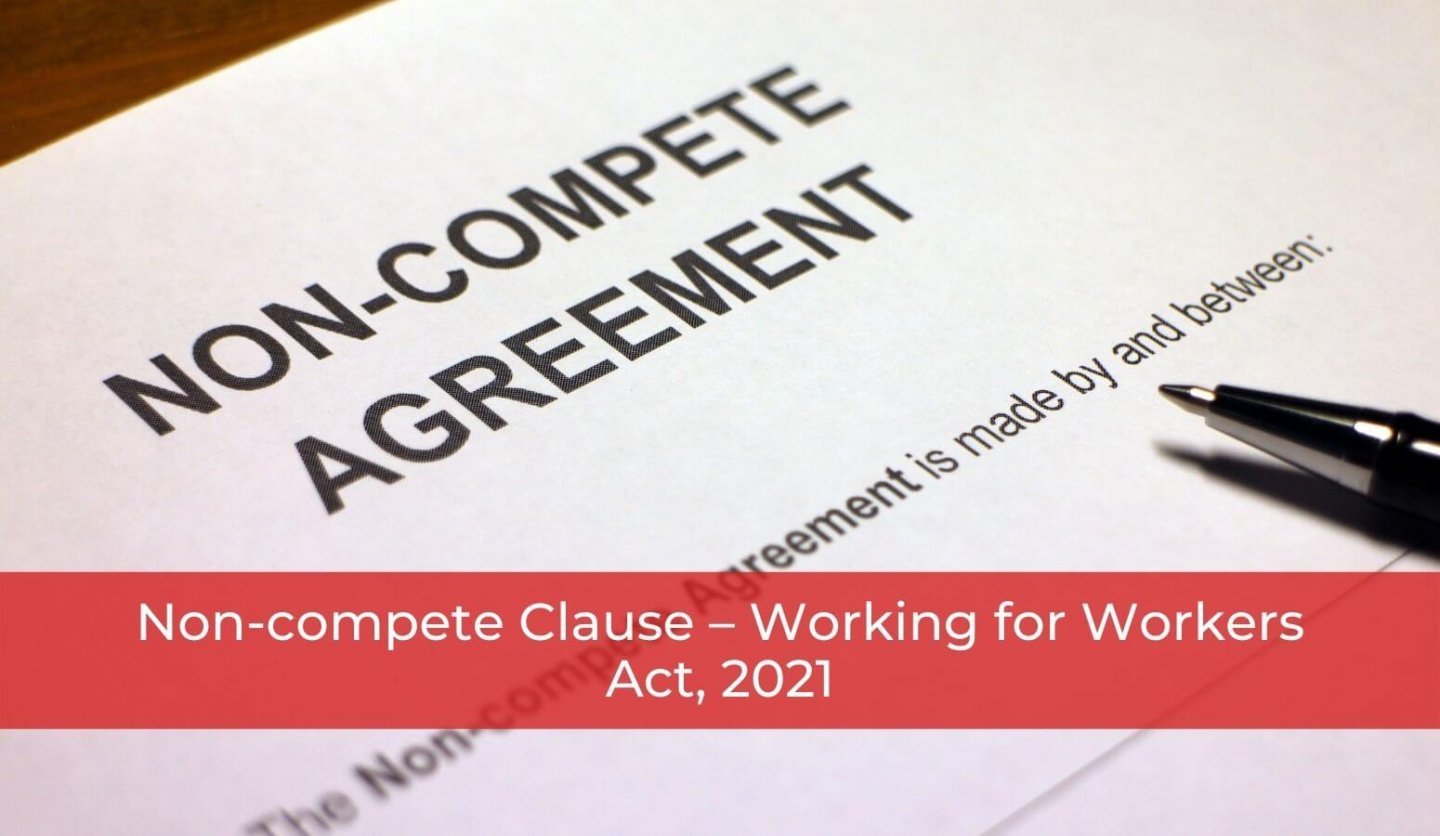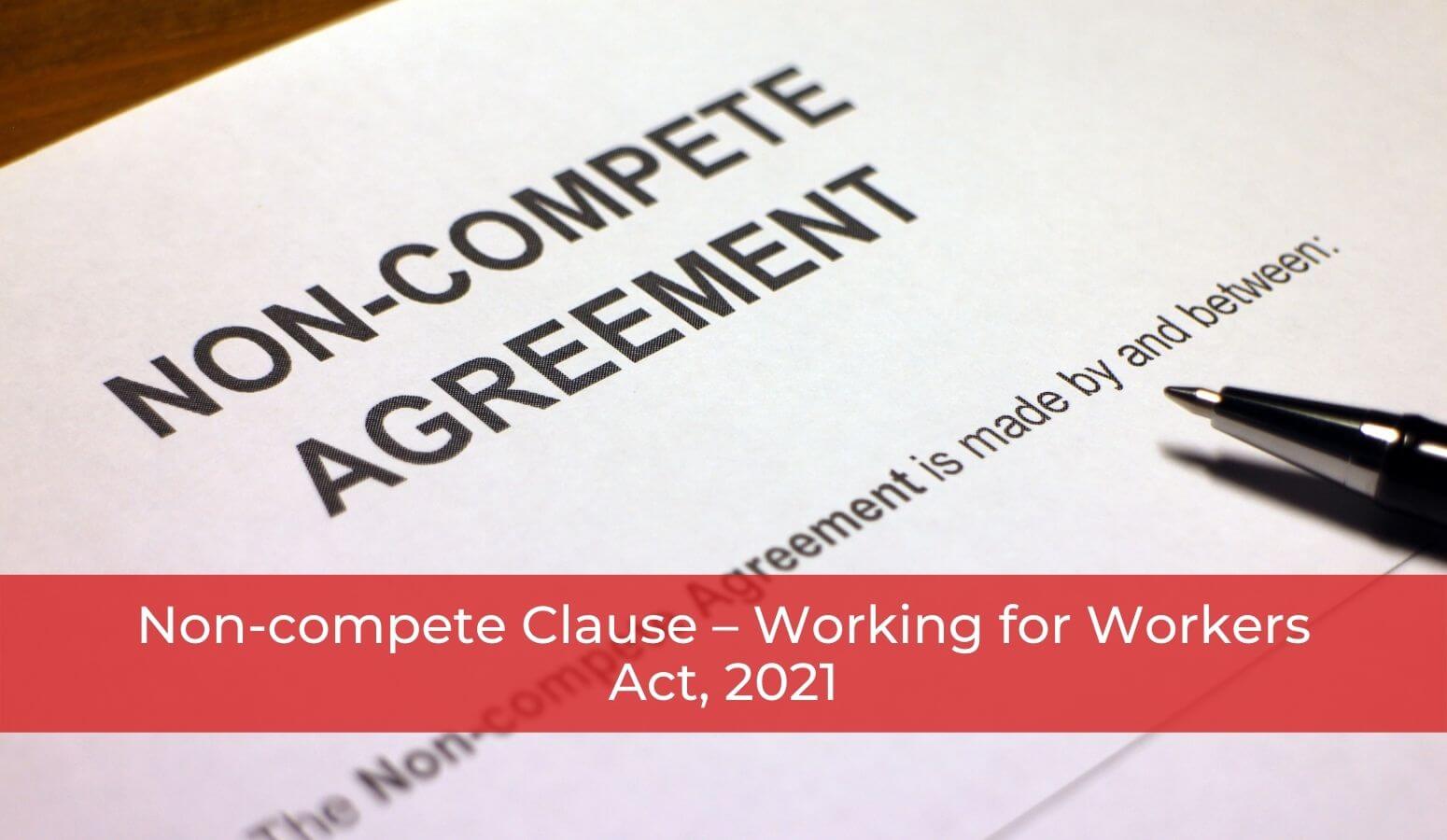 Non-compete Clause – Working for Workers Act, 2021
The Ontario government has recently announced a new bill that, if passed, will have significant implications on workplace relationships. Called the Working for Workers Act, 2021, this bill proposes to make sweeping changes to a variety of employment topics, including non-compete clauses.
Non-compete clauses are commonly included in employment agreements to limit a worker's ability to perform certain types of work that would be in competition with the employer's business after the employment relationship ends, generally for a defined location and amount of time.
This bill will ban any agreement between an employer and employee that prohibits the employee from engaging in any business, work occupation, profession, project, or other activity that is in competition with the employer's business after the employment relationship ends. If a contract contains this type of agreement (called non-compete clause), that clause will be void.
The only exception provided in the bill would be for the sale of a business or part of a business. Therefore, purchasers of existing businesses may still include non-competition obligations on the seller to avoid loss of goodwill and clientele.
This new bill has targeted non-compete clauses in an effort to remove barriers that prevent Ontario workers from exploring new work opportunities and pursuing career advancement. It is hoped that the banning of these clauses will encourage healthy competition within the job market and allow employees to shop around when they feel that they are not being treated properly by an employer.
Case law on this topic has repeatedly affirmed that non-competition clauses are effectively overkill in most circumstances, where a non-solicitation clause would fulfill the same purposes while placing fewer restrictions on departing employees. Non-solicitation clauses prevent employees from actively soliciting or pursuing clients, suppliers, and employees during their employment and following the end of the employment relationship. These clauses will not be impacted by the bill and would therefore be permissible.
If passed, Ontario will be the first province to ban non-compete clauses. The bill has only passed its First Reading, so we do not yet know when or if this legislation will come into effect.
To better understand the proposed legislation of the Working for Workers Act, 2021 we encourage employees and employers to seek legal advice. We at Whitten & Lublin are happy to provide insight and advice into your specific circumstances. If you are looking for employment lawyers and would like more information about what Whitten & Lublin can do for you, please contact us online or by phone at (416) 640-2667 today.