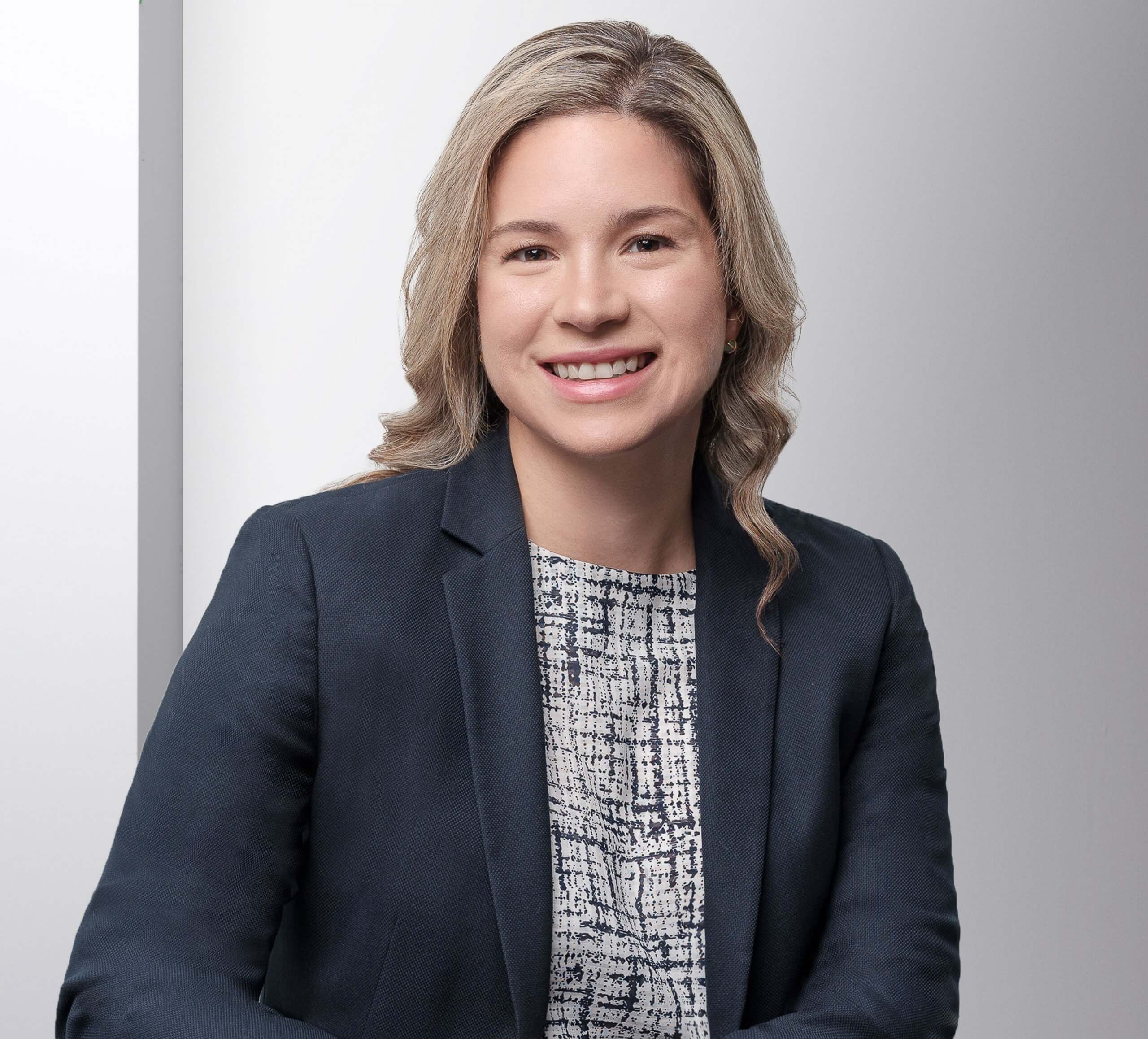 Law School
Admitted to Bar
Years of Experience
Proficiency In
Queen's University
2014
9
Human Rights, Discriminatory Dismissals, and Executive Compensation
Delivering Excellence in Everything She Does
As a partner at Whitten and Lublin, Simone Ostrowski, is an employment lawyer and litigator, who demands excellence. Consequently, clients can expect outstanding service, great communication, and smart strategy every time.
This high achiever has been described by clients as patient, caring and professional. As a litigator, Simone has been characterized as  poised, confident and unflappable.  Recognized for her quick thinking and sharp mind, she aggressively pursues her strategy, often demolishing her opponent's case, to ensure the best outcome for her client.
Simone assists both employees and employers with both union and non-union workplace matters. Her expertise includes wrongful/constructive dismissal claims, separation packages, harassment and human rights claims, occupational health and safety laws, employment contracts, executive compensation, workplace policies, training and compliance, unionized workplace disputes, unfair labour practice allegations, grievance arbitration, accommodations, and workplace violence. 
While Simone's highly skilled in all areas of employment law, her desire to protect people when they are at their most vulnerable has influenced her specific interest in Human Rights law. This focus has led her to appear as a speaker on panels involving human rights law as well as receiving awards in this area.
In Simone's free time, she enjoys long-distance running, and getting outdoors to hike, bike and ski.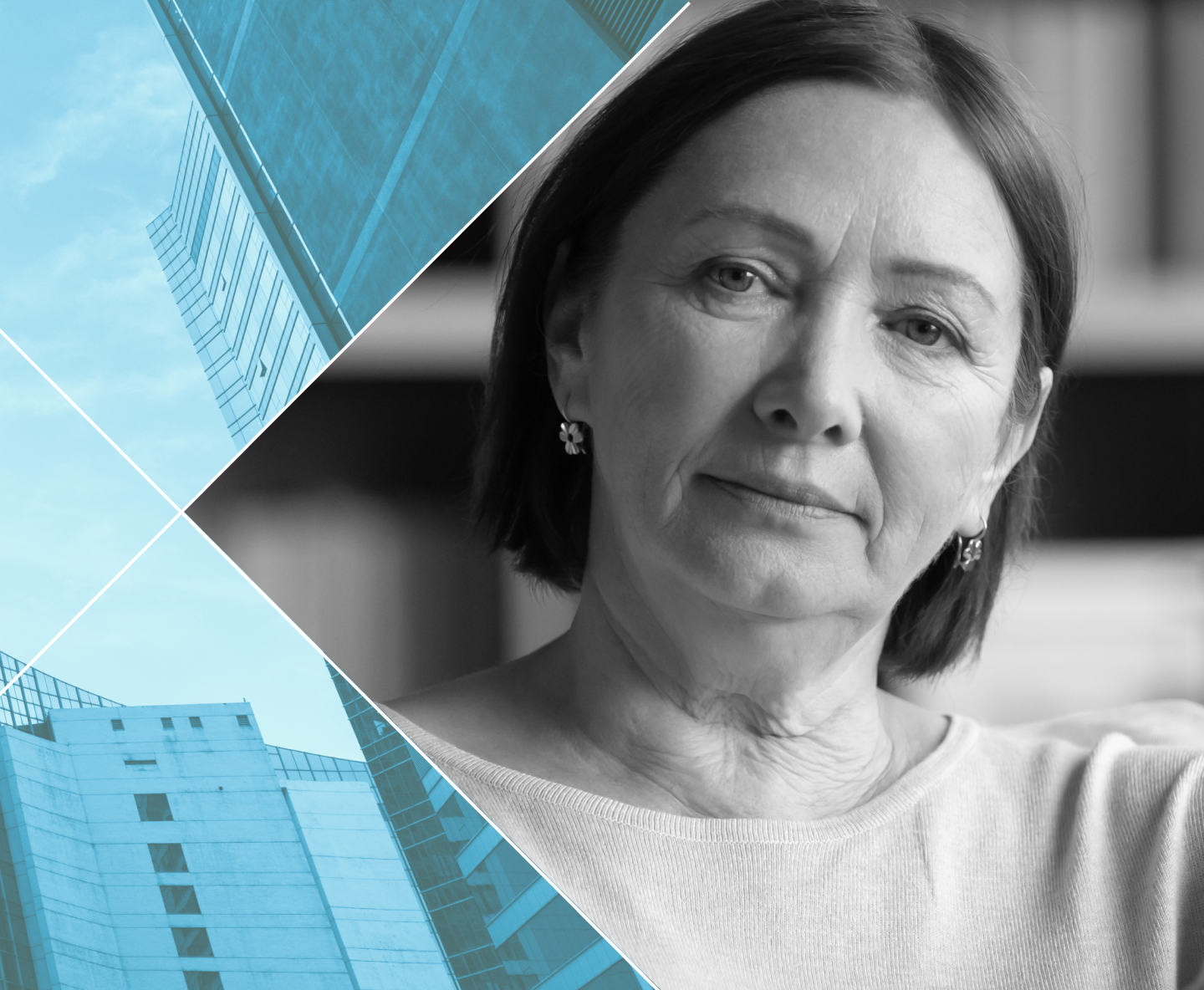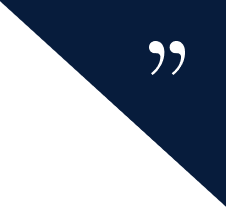 Ms. Simone Ostrowski of Whitten & Lublin law firm took my case involving human rights and vaccine mandates against my former employer. Typically, my company used suspension as the stick to force Covid vaccine compliance. Disobedience to this coercion, even for religious conscience or medical reasons, could bring about indefinite suspension. Knowing they were preparing to suspend me, I retained the services of Simone Ostrowsky. Ms. Ostrowsky explained the law and my human rights which were being violated by my employer at that time. She obtained a settlement with my former company which would otherwise not have happened had I accepted their decision to suspend me without pay or benefits. I had never used a lawyer before nor had conflicts with an employer. They had a lot of good reviews so I went with Whitten & Lublin. It was ultimately a great decision!! Thank you Simone for your great work and quickly bringing about a great settlement.
Jane Fiore
I was given the name of Simone Ostrowski of Whitten & Lublin as a referral. Simone Ostrowski was very professional, with a quick response time on any issues or questions that I had. She took the time to explain how things play out in the courts and explained my options to me with solid advice. I am very grateful for reaching out to her. I am very pleased with my settlement and appreciate all the hard work that was put into my case by Simone and her team at Whitten & Lublin. I highly recommend her and this firm, No need to be nervous, they will make you feel at ease and guide through your situation.
Tom Hudson
I recently worked with Simone Ostrowski through an employment issue, and she was fantastic! She answered all my questions and made sure I was clear on what was expected and what would be taking place. She made what was a difficult process a lot easier and I really felt like I had someone on my side making sure I was taken care of. I would highly recommend Simone and Witten & Lublin Employment Lawyers.
Britt K
Simone is an amazing lawyer who helped me during a difficult time. Simone was honest, professional, knowledgeable and provided me with all of my options regarding law and my case. Simone was also very swift when responding to my emails or calls - which i truly appreciated. In the end, I was able to get more than I was initially provided. I would definitely and honestly recommend this law firm!! Thank you guys so much!
Hazel
Simone came highly recommended by a friend and I'm so glad that I was able to have her assist me. I had a great experience at a terrifying and vulnerable time. Simone went above and beyond my expectations and helped me reach the best outcome possible. She equipped me with all the information needed for me to reach my end goal. I would highly recommend her to anyone and everyone.
Lilianna Ramalheira
Your employment


is our specialty
In need of legal advice? We are committed to treating your case with the care, dedication, and compassion that you deserve. Contact us to learn how we can help you understand and resolve your workplace legal matter.
All required fields are marked with an asterisk (*).