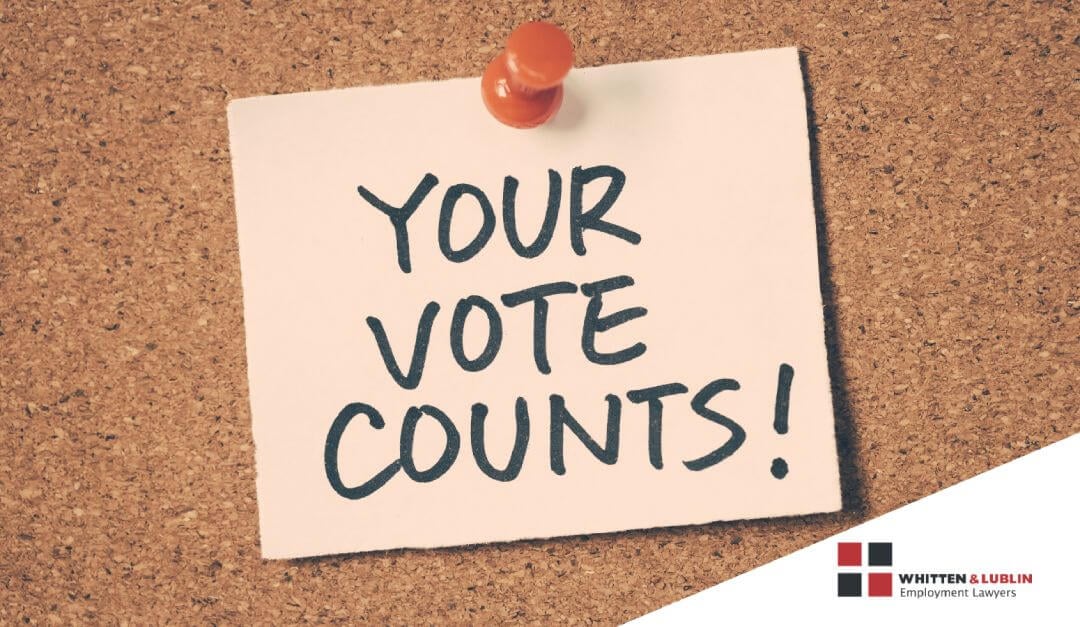 Time Off to Vote – Employee Rights Under Ontario Laws
Upcoming Federal Elections 2019
The 42nd Parliament is now dissolved and the 2019 Canadian federal election is fast approaching with polls opening October 21, 2019 from 9:00 am to 9:30 pm.
With all the electoral buzz in the air, you might be asking yourself "does my employer have to provide me time off work to vote for the Canadian federal election?" The short answer: yes. The long answer: maybe.
According to the Canada Elections Act (the "Act"), employees qualified to vote (Canadian citizens who are 18 years or older) are entitled to three consecutive hours from work to vote.
There are, as with everything, exceptions to this accommodation. Specifically, if you are scheduled to work from 9:00 am to 5:00 pm, your employer has no obligation to provide you with three consecutive hours of leave since you would have 4.5 hours to vote and participate in the Canadian federal election after work.
However, if you are scheduled to work from 10:00 am to 7:00 pm, your employer must provide you with this modification to accommodate the three hours needed to vote. In doing so, your employer is entitled to determine when providing this time that is the most convenient for the business.
Ultimately, you should not be afraid of being terminated should you leave work to vote. The Act is quite clear, employers are not permitted to intimidate, assert undue influence or by any other means, attempt to interfere with your right to vote. An employer's breach of the Act could result in an offence punishable by significant fines, imprisonment, or both.
Written by: Athan Makrinos
Employment Lawyer at Whitten & Lublin