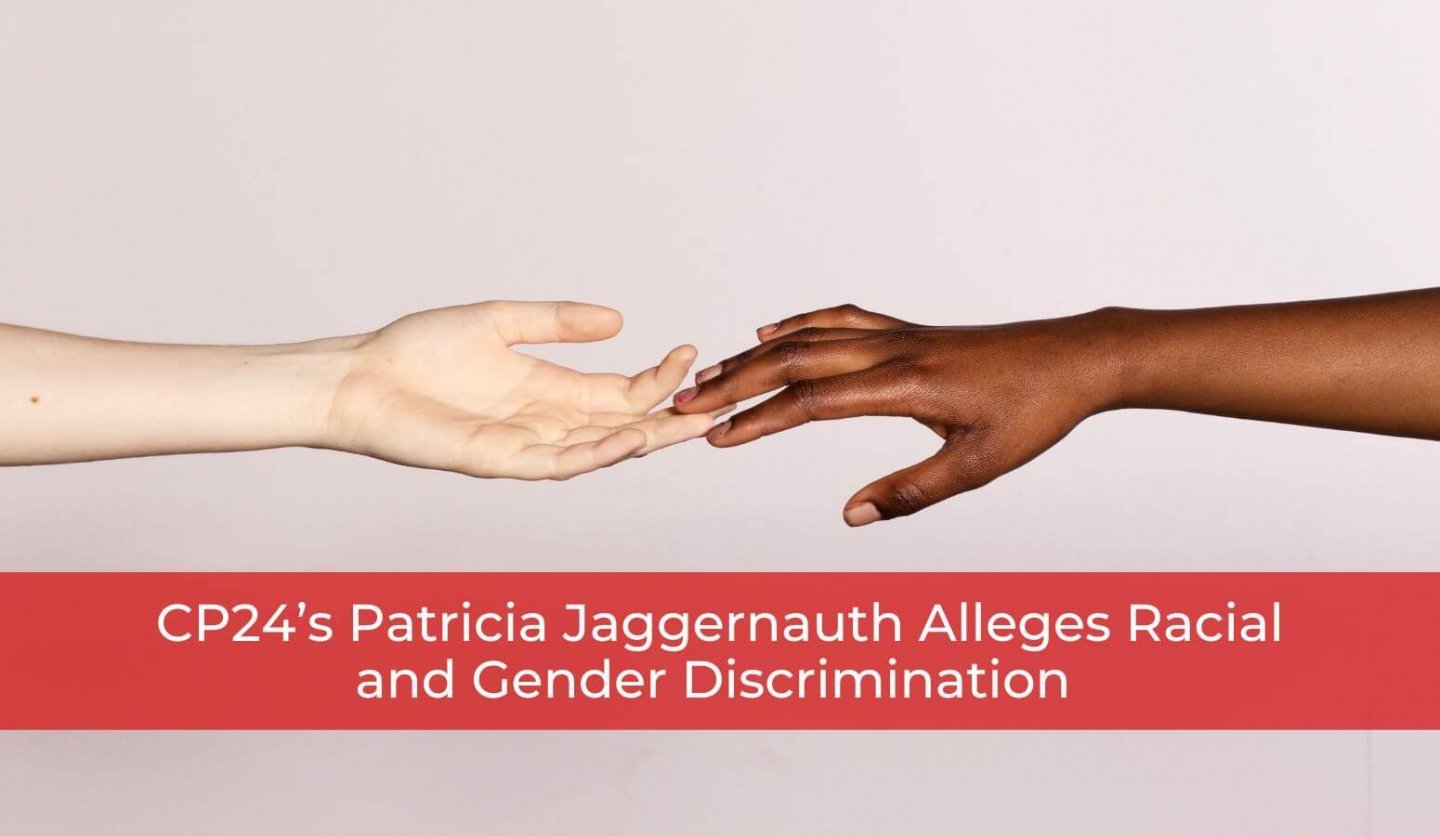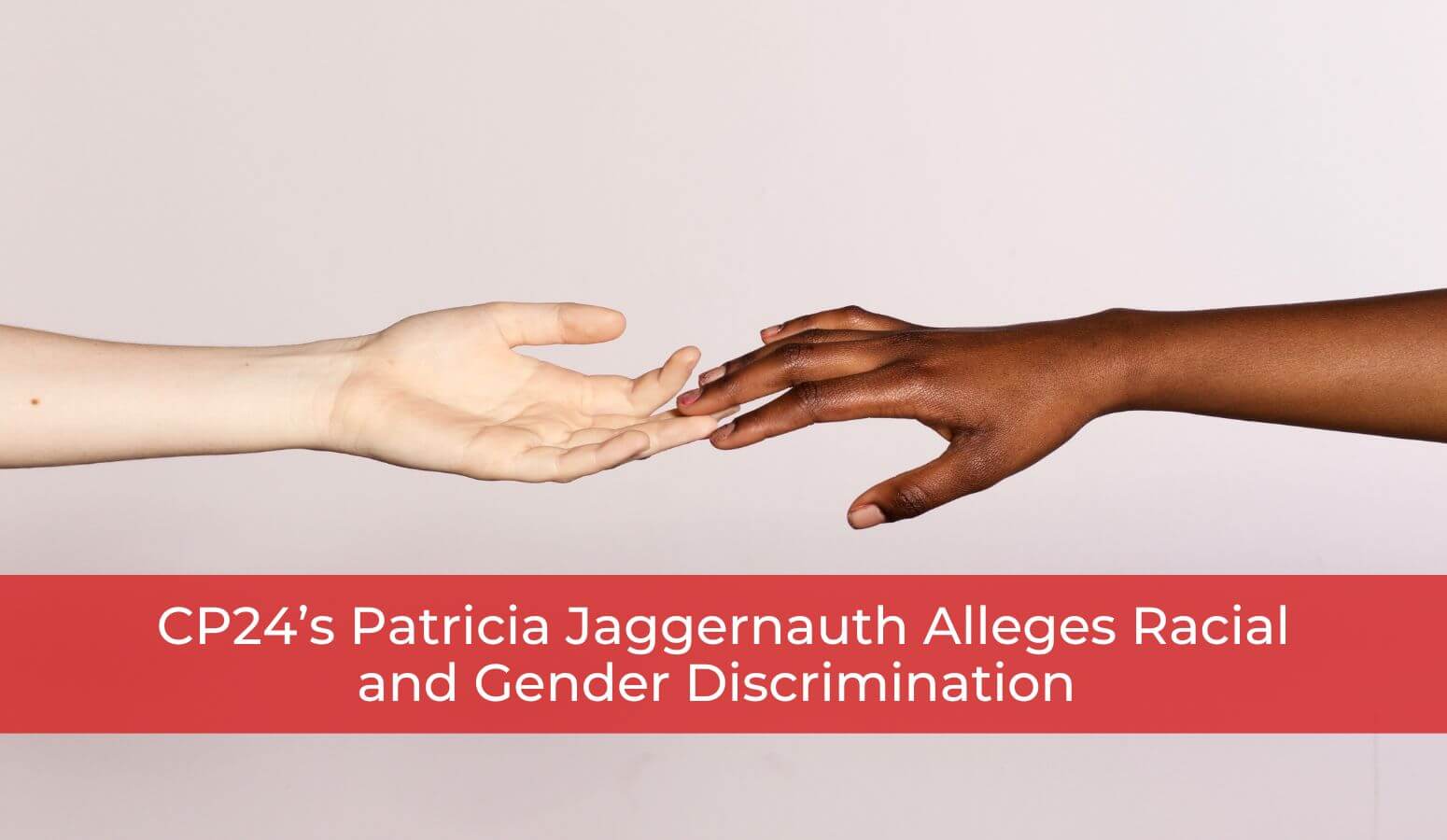 CP24's Patricia Jaggernauth Alleges Racial and Gender Discrimination
Recently Patricia Jaggernauth, a former Bell Media employee, filed a complaint under the Canadian Human Rights Act (the "Act"), with respect to the racial and gender discrimination she faced from the company during her 11 years of tenure at CP24. Jaggernauth has been a familiar face on CP24, filling in as a weather specialist, co-host, and remote reporter countless times over the years. The complaint alleges discrimination on the grounds of race, gender, and disability, and that this discrimination resulted in Jaggernauth being passed over for promotions and offering her limited job opportunities, despite attempting to limit her ability to obtain work outside of the company. 
Racial and Gender Discrimination at Bell Media
Jaggernauth has provided numerous examples of the racial and gender discrimination she experienced. Although she frequently received accolades from Bell for her performance, this never translated to stable employment or increased compensation. Instead, she often worked several weeks in a row without a day off because she had no way of knowing how much work she would be granted.
Of course, this insecure employment meant that Jaggernauth had to take other jobs to earn an acceptable income. This ended this summer when Bell Media management began to require her to obtain approval to take paid jobs outside of their company. This seriously interfered with Jaggernauth's ability to operate as a journalist and had grave implications for her career.
Jaggernauth's Bell Media Exit Draws Comparisons to Lisa LaFlamme
This ongoing situation with Bell was detrimental to Jaggernauth's mental health. Jaggernauth claims mental health struggles are not uncommon among the staff at CP24.  This is not entirely surprising, given that Jaggernauth's story echoes that of Lisa LaFlamme, which we wrote about in August.  For many years, both these female journalists faced a different workplace than their coworkers, based on factors entirely outside of their control. Despite the fact that we are well into the 21st century, it seems that the ideas of whiteness and maleness continue to play a role in decision-making in the workplace.  Even such decision-making, on a subconscious level, can profoundly impact the careers of individuals.
Unfortunately, Jaggernauth's experiences are not unique in the Canadian workplace. The Canadian Human Rights Commission, the government agency that will process her claim, is the exclusive forum for racial and gender discrimination claims against federally regulated entities, like Bell Media and other telecommunications and broadcasting companies. 
If you are a racialized employee who has been demoted, mistreated, or harassed, you may be a victim of race discrimination at your workplace and you may be constructively dismissed and entitled to a severance package. To better understand your workplace rights and explore the viability of a potential claim, we encourage employees and employers to seek legal advice. We at Whitten & Lublin are happy to provide insight and advice into your specific circumstances. If you are looking for employment lawyers and would like more information on what Whitten & Lublin can do for you, please contact us online or by phone at (416) 640-2667 today.
Author: Carson Healey
---