Gain the Power to
Obtain Better
Stay in control of your compensation with the Severance Solution ® - our proprietary, data-driven system used in consultations to accurately predict the outcome in your termination matter.
Request a Consultation
"I just lost my job. Now what?"
After being fired come the inevitable questions:

We know how stressful all of this can be - so we created our Severance Solution® to alleviate some of the pressure.
Here's how the
Severance Solution® works

You will have a preliminary discussion with one of our assessment professionals. Then, you'll consult with one of our leading employment & labour lawyers.

We use Canada's leading intelligence software. Our proprietary databases are used to assess the financial compensation of your case, and the severance behaviour and traits of your employer. In conjunction with our industry leading firm's expertise, we can more accurately predict your most likely severance outcome.

We will create and execute a customized, step-by-step action plan designed to secure an improved severance package for you.

Request an Initial Consultation
Set up a consultation to discuss the unique details of your situation with an experienced lawyer.
Powered by proof and
Ontario's premier employment & labour lawyers
Our Severance Solution® relies on Canada's leading machine-based learning software to accurately analyze and predict fair severance compensation for Canadian employees to 90% accuracy.
Plus, our proprietary database of unique insights into employer behaviour that we've collected from 24,000 similar cases.

When you work with Whitten & Lublin, we'll put the power back in your hands, so you can successfully navigate your workplace legal matter with less fear and more confidence.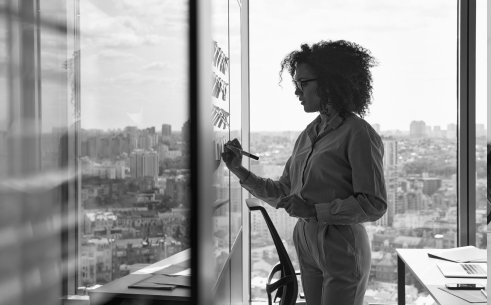 Get the compensation you're entitled to with us in your corner
Your employment


is our specialty
In need of legal advice? We are committed to treating your case with the care, dedication, and compassion that you deserve. Contact us to learn how we can help you understand and resolve your workplace legal matter.
All required fields are marked with an asterisk (*).
"*" indicates required fields