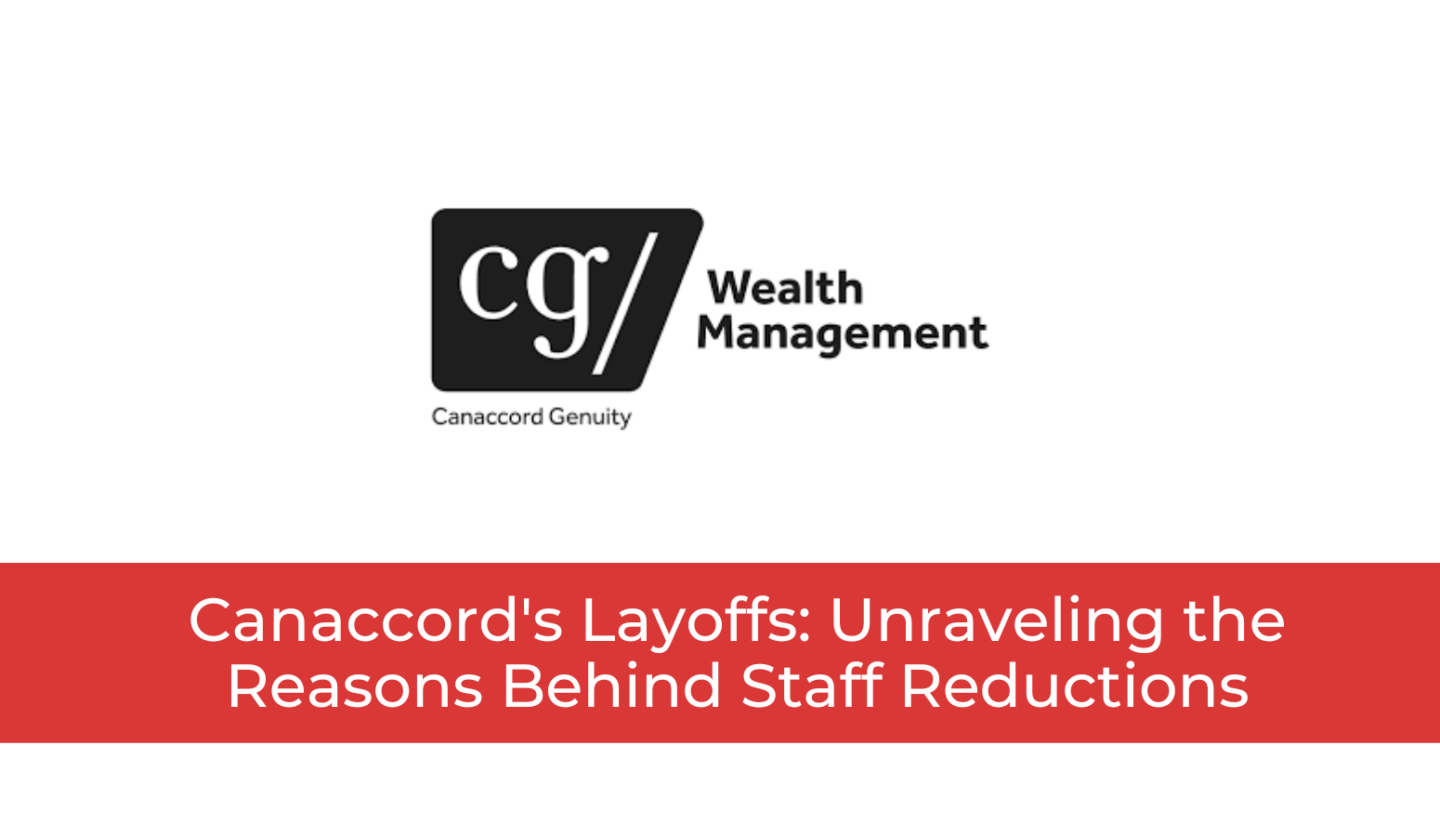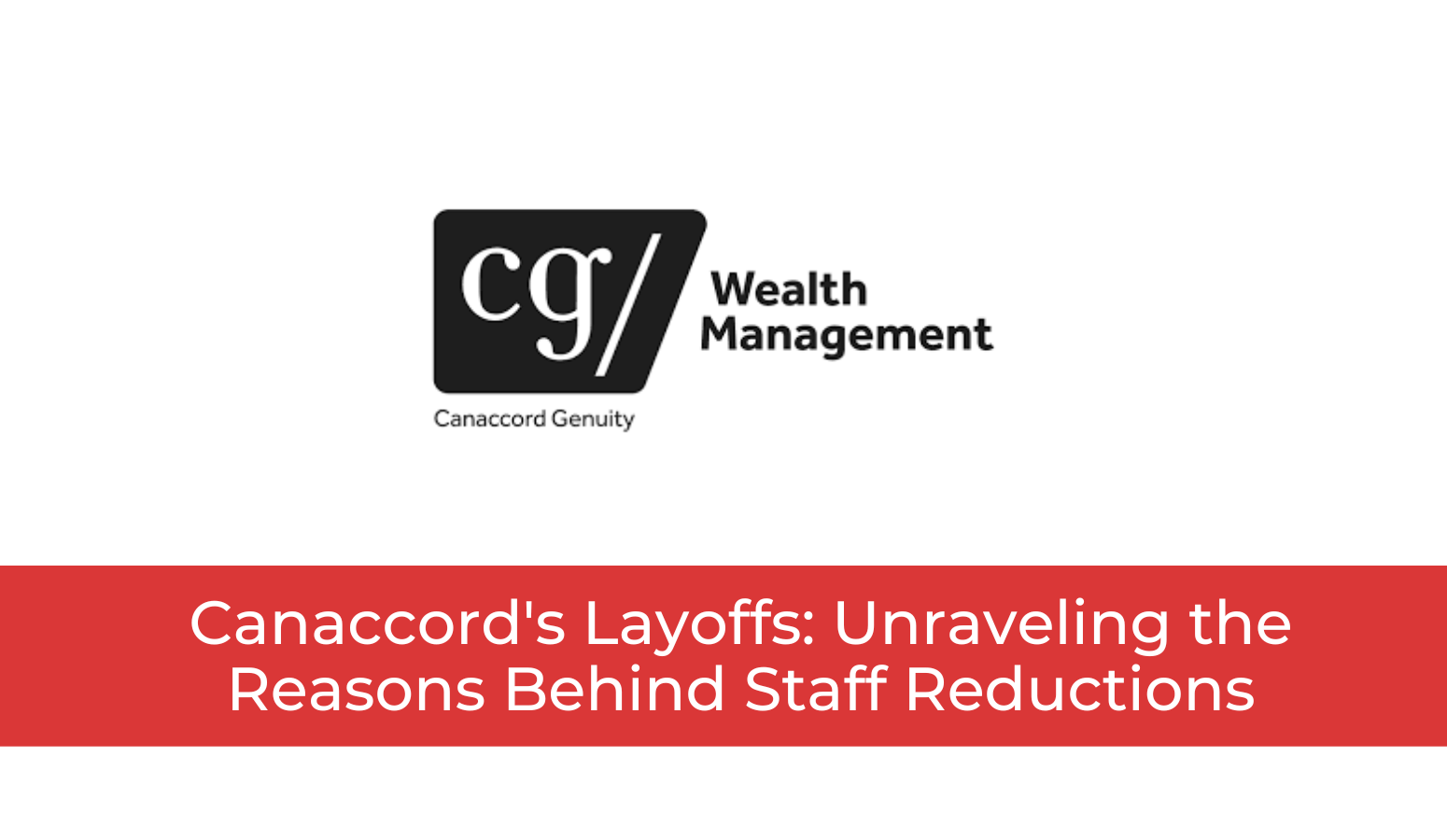 Canaccord's Layoffs: Reasons Behind Staff Reductions
Why is Canaccord Genuity Corp. implementing significant staff reductions?
Canaccord layoffs at company are an unfortunate side-effect of tough economic conditions and higher interest rates. Canaccord Genuity Corp. is making significant cuts to its Canadian staff, with the capital markets division taking the hardest hit. The job losses come as Bay Street faces a prolonged dry spell for mergers and financings, prompting investment banks to reevaluate their workforce strategies.
The internal memo revealed that approximately 75 jobs will be eliminated, affecting nearly 7% of Canaccord's Canadian employees. The company's Canadian capital markets arm employed 275 people, while the North American wealth management arm had close to 500 employees before the cuts. Canaccord's corporate division, which includes the Canadian back office, employed 427 people.
How is the deal drought affecting investment banks' revenues and business strategies?
The layoffs come after recent executive changes, with Canaccord parting ways with its president of Canadian capital markets and appointing a new chief executive.
The investment bank has also cut 6% of staff in its U.S. capital markets arm over the past few weeks. Canaccord's move reflects the challenging market conditions affecting investment banks in both Canada and the U.S. The deal drought has negatively impacted revenues generated from share sales underwriting and advisory services.
As equity markets thrive in the U.S., Canada's equity markets underperform, and underwriting activity remains sluggish. Investment banks like Lazard and Bank of Montreal have also made workforce reductions to navigate through the challenging landscape.
In Canaccord's last fiscal year, the investment bank reported a significant drop in capital markets income before taxes. The company already disclosed potential penalties related to its wholesale market-making business. Additionally, Canaccord's plan to go private was abandoned due to an "ongoing regulatory matter," leading to further uncertainties in its operations.
The current job market situation presents unique challenges for Canaccord and other investment banks, prompting the need for organizational restructuring and strategic planning to weather the storm.
Severance pay for Canaccord's employees
Canaccord's employees may be entitled to up to 24 months of severance pay when fired or laid off, depending on several factors. Severance pay is the compensation a non-unionized worker in Canada receives when fired without cause, and even if an employee is fired for cause, they may still be entitled to full severance pay.
At Whitten & Lublin, we understand that facing job loss or termination can be a stressful and challenging experience. Our experienced employment lawyers can help you navigate your legal options and ensure that you receive the compensation you deserve. We encourage anyone affected by the recent layoffs in Canada to contact us for a consultation either online or by phone at (416) 640-2667 today.
---