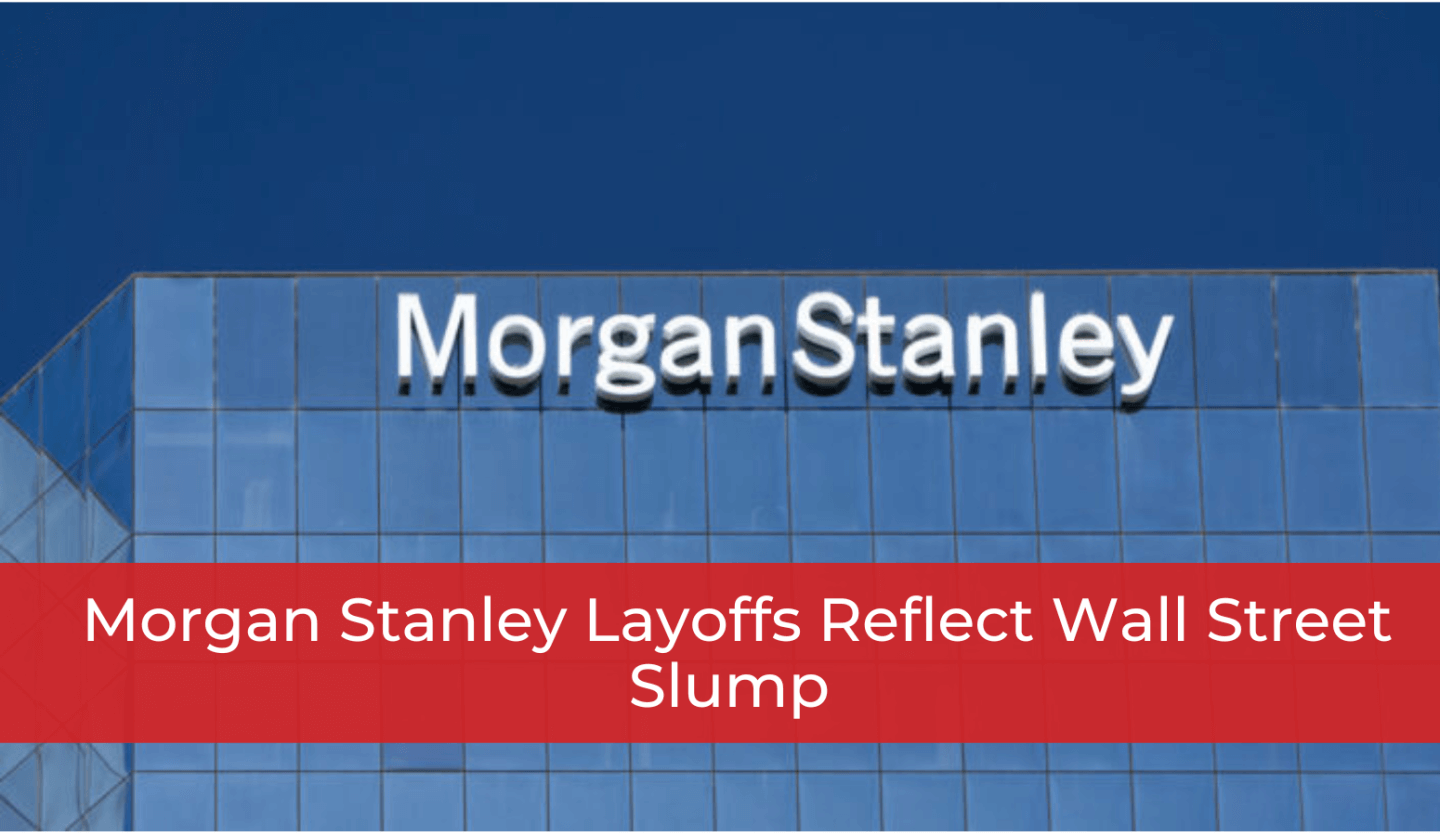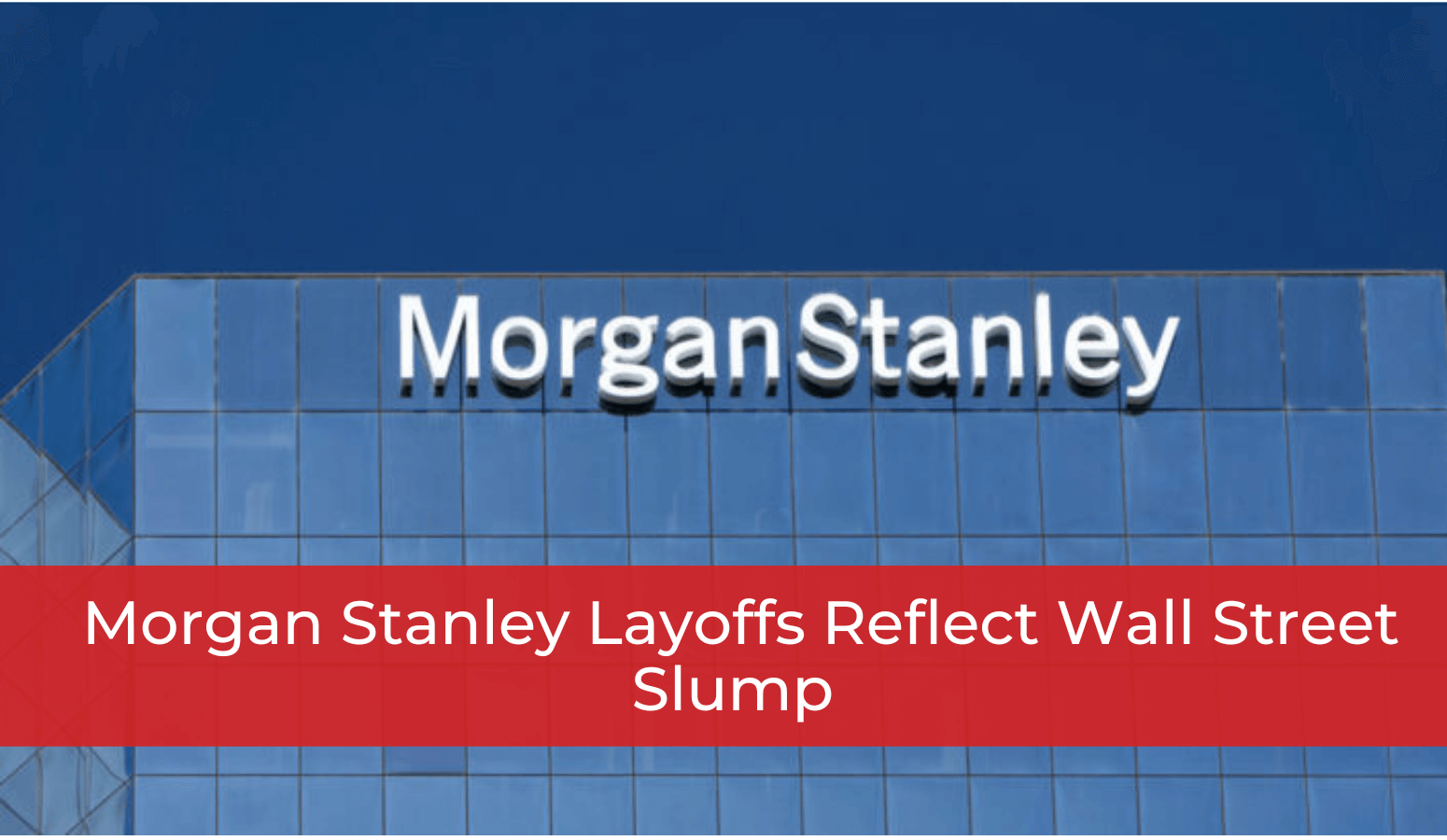 Morgan Stanley Layoffs Reflect Wall Street Slump
Why are major advisory firms resorting to job cuts?
Wall Street's decline in IPOs and mergers has led major advisory firms like Morgan Stanley, Bank of America, and Citigroup to resort to job cuts in recent weeks.
The news of Morgan Stanley layoffs came to light after a source, who has knowledge of the matter, disclosed that the bank intends to eliminate around 3,000 positions by the end of June. This accounts for roughly 5% of the bank's New York-based workforce, excluding financial advisors and support staff who will be spared from the cuts. Bloomberg, which first reported on these developments, indicates that the layoffs will primarily affect banking and trading staff. The pandemic-induced surge in deals was followed by a downturn starting last year when the Federal Reserve began raising rates to cool down an overheating economy. As a result, IPO volumes, debt issuance, and mergers, which are crucial to Wall Street, have all remained subdued this year. Dealogic data shows that IPO volumes are down by 74% compared to last year.
For Morgan Stanley, these cuts demonstrate the financial industry's efforts to manage expenses amidst an unexpectedly prolonged slump. In December, the bank already reduced its workforce by around 2%, as reported by CNBC. In the first quarter, Morgan Stanley faced criticism from analysts for higher costs combined with declining revenue. Expenses in the investment bank and wealth management division had a particularly negative impact on profit margins. Adding to these challenges, recent reports indicate that Morgan Stanley has implemented Morgan Stanley layoffs as part of its ongoing cost-cutting measures, further highlighting the bank's determination to address its financial situation.
When did the industry-wide trend of job cuts begin?
The industry-wide trend of job cuts, including Morgan Stanley layoffs, started in September when Goldman Sachs initiated the culling of employees it considered low performers. Following suit, other major Wall Street firms also implemented similar measures, with Goldman Sachs having to conduct a more extensive round of layoffs in January.
In recent weeks, Citigroup and Bank of America, among other major banks, have also implemented relatively targeted job cuts of a few hundred positions each. These strategic reductions should position the banks favorably for a potential rebound in deals when it finally arrives.
Last week, prominent boutique advisory firm Lazard announced its plan to cut 10% of its workforce this year. The decision was prompted by subdued activity in the capital markets and wage inflation that drove up salaries across the banking sector. Lazard's CEO, Ken Jacobs, candidly acknowledged that the current sentiment is not as positive as it was in December or January, speaking to Bloomberg.
Severance compensation for Morgan Stanley employees
In the case of downsizing or corporate restructuring at Morgan Stanley, non-unionized employees and senior executives in Canada are entitled to receive complete severance pay upon losing their jobs. The amount of severance granted can reach up to 24 months' worth of salary, determined by various factors. If employees are not provided with the full amount they are owed, they have the right to seek legal advice and pursue proper compensation.
At Whitten & Lublin, we recognize the difficulties and stress associated with job loss or termination. Our team of skilled employment lawyers is well-equipped to assist you in understanding your legal alternatives and ensuring that you obtain the appropriate compensation you are entitled to. We urge anyone impacted by the recent layoffs in Canada to reach out to us for a consultation, conveniently available online or by phone at (647) 946-1276 today.
---