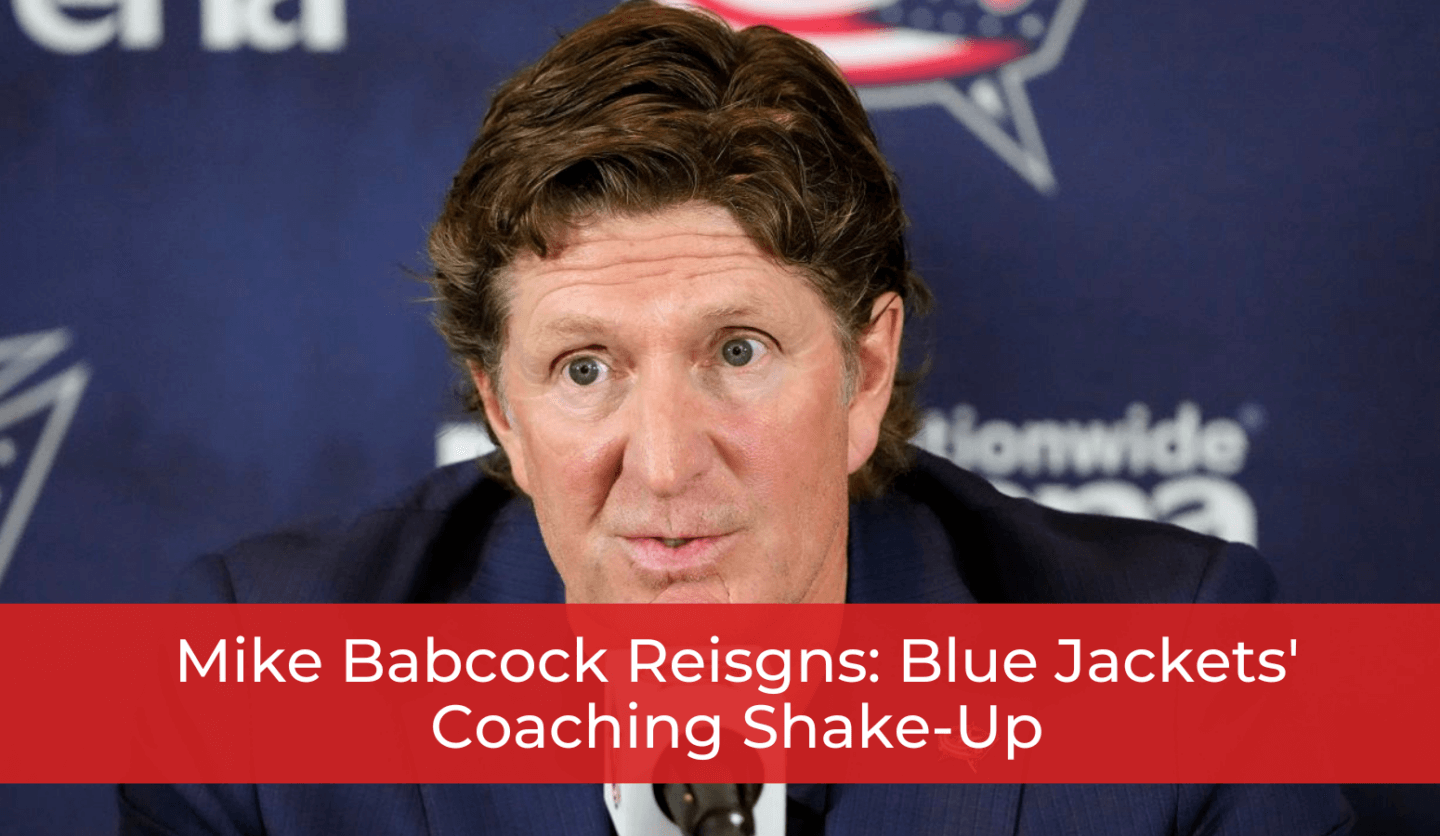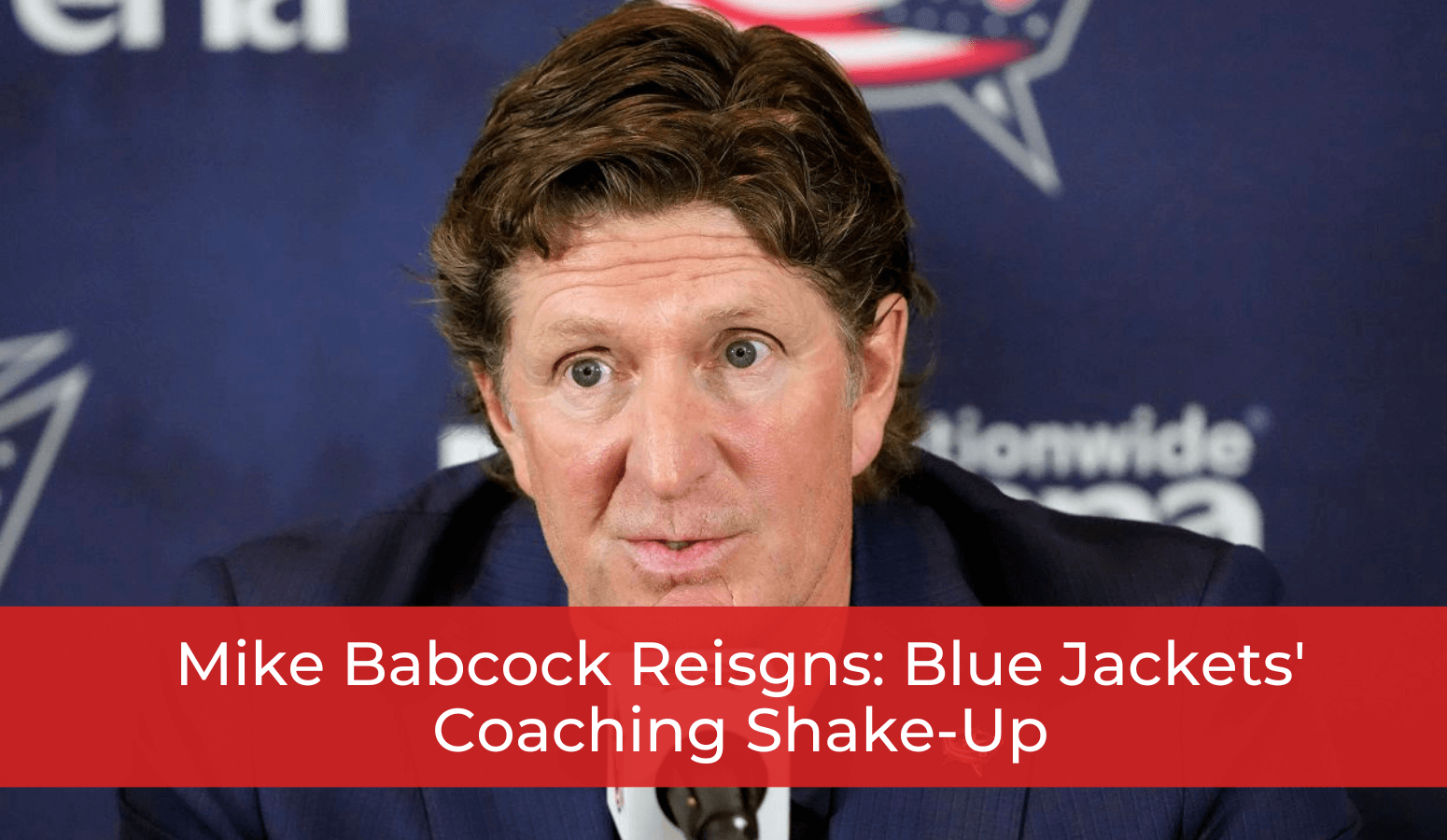 Mike Babcock Resigns: Blue Jackets' Coaching Shake-Up
Why Mike Babcock Resigns: The Sudden End to His Coaching Stint
Mike Babcock's tenure as head coach of the Columbus Blue Jackets came to an abrupt end on a Sunday, marking a short-lived two-month stint with the team. This surprising departure followed a tumultuous week, during which an investigation by the NHL Players' Association (NHLPA) into his conduct led to unsettling revelations.
The Columbus Blue Jackets officially announced Babcock's resignation, appointing Pascal Vincent, the associate coach, as his successor. Vincent's appointment came with a two-year contract that extended through the 2024-25 season.
The controversy began when former NHL player Paul Bissonnette made shocking claims on the "Spittin' Chiclets" podcast. According to Bissonnette, an unidentified player disclosed that Babcock had asked players during one-on-one meetings to share photos from their phones, which he would then broadcast on his television. In response to these allegations, Mike Babcock and Columbus Blue Jackets captain Boone Jenner issued a joint statement vehemently denying any wrongdoing. They asserted that the reports were a "gross misrepresentation" of those meetings and found them "extremely offensive."
What Were the Findings of the NHLPA's Investigation in Columbus?
The NHLPA took immediate action, dispatching its executive director, Marty Walsh, and assistant executive director, Ron Hainsey, to Columbus, Ohio, to investigate these claims. They met with several Blue Jackets players as part of their inquiry and subsequently provided an update to the league.
In a statement released by the Columbus Blue Jackets on Sunday, they described Babcock's departure as a mutual decision reached between the team and the coach. Babcock himself expressed disappointment at not being able to continue the work he had started but acknowledged that stepping away was in the organization's best interest. He wished the organization well for the upcoming season.
When he took on the Columbus job in July, Babcock had claimed to have evolved as a coach and learned to better connect with players after his Toronto experience.
In a statement released by the NHLPA, executive director Marty Walsh welcomed the decision made by the Columbus Blue Jackets. He emphasized the importance of treating players with respect in the workplace and stated that the coaching change was the appropriate course of action in light of the circumstances.
Understanding Employee Privacy Rights Regarding Personal Phones
This situation is a good reminder that employee privacy rights at work can sometimes be a grey area in the law.  If you post something online in a public forum, even if done within your own social media accounts, those posts are no longer private.  Also, if you are using your employer's equipment to send or transmit photos and other communications, depending on how the workplace technology policy is drafted, an employer may have the right to review your communications, even if you thought they were private.
However, an employer should never have the right to direct you to disclose personal information such as pictures or text messages on your personal cellphones, especially if there is no legitimate business purpose for doing so.  In this situation, it could easily be construed as bullying or a form of harassment if you are pressured to provide your employer or boss with pictures or messages that you view as private and confidential.
Employees do have privacy rights when it comes to their personal phones and should not be made to feel as if they have to disclose information or pictures as part of a "teambuilding" exercise or any other reason.  This is particularly so where the personal making such a request is in a position of power and authority.
Seeking Legal Advice: Your Guide to Protecting Your Employment Rights
To better understand your employment rights and explore the viability of a claim, we encourage employees to seek legal advice. Equally, we encourage employers to speak with a lawyer to understand their rights and obligations, or any other employment concerns. We at Whitten & Lublin are happy to provide insight and advice into your specific circumstances. If you are looking for employment lawyers and would like more information about what Whitten & Lublin can do for you, please contact us online or by phone at (416) 640 -2667 today.
---