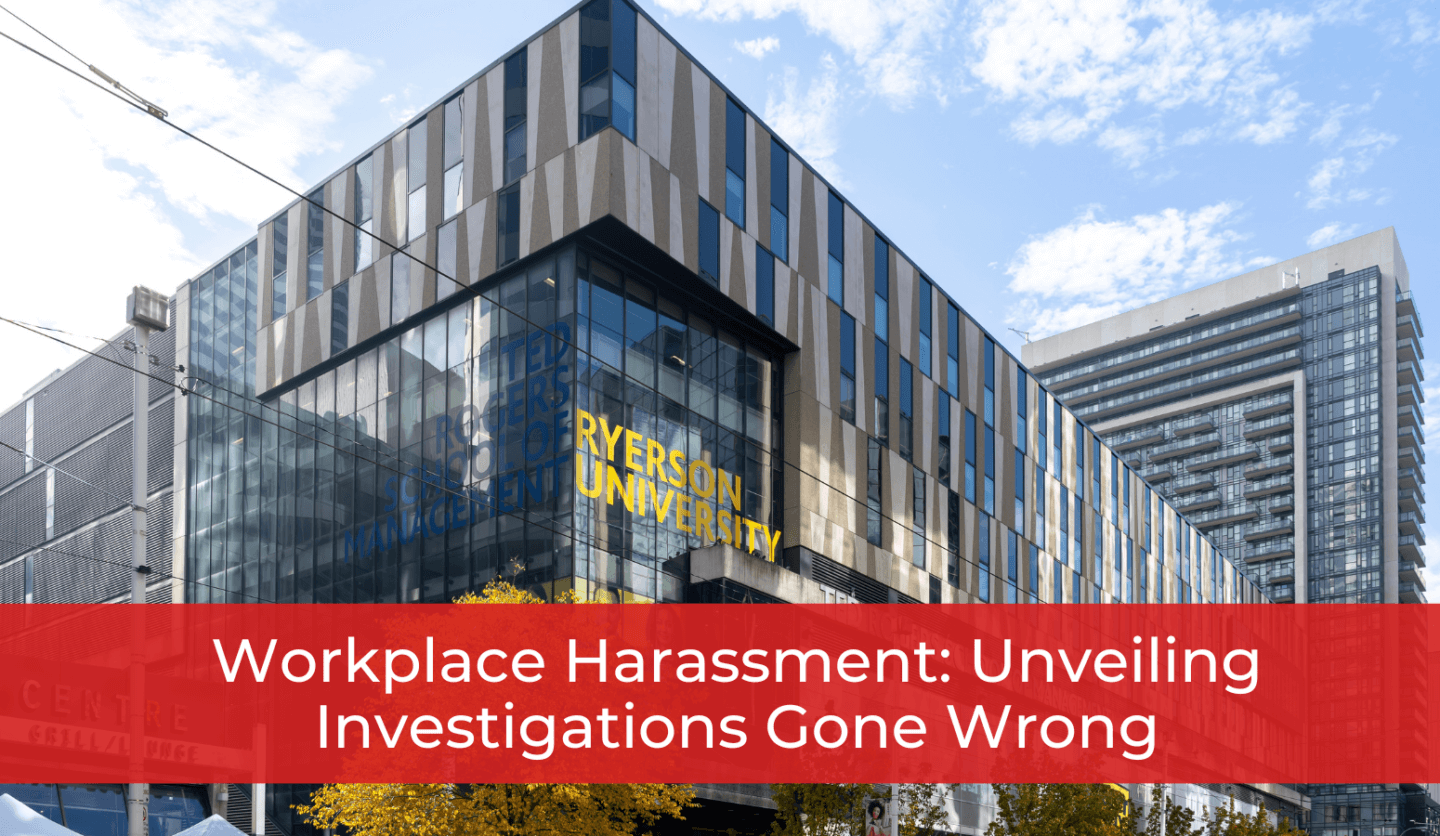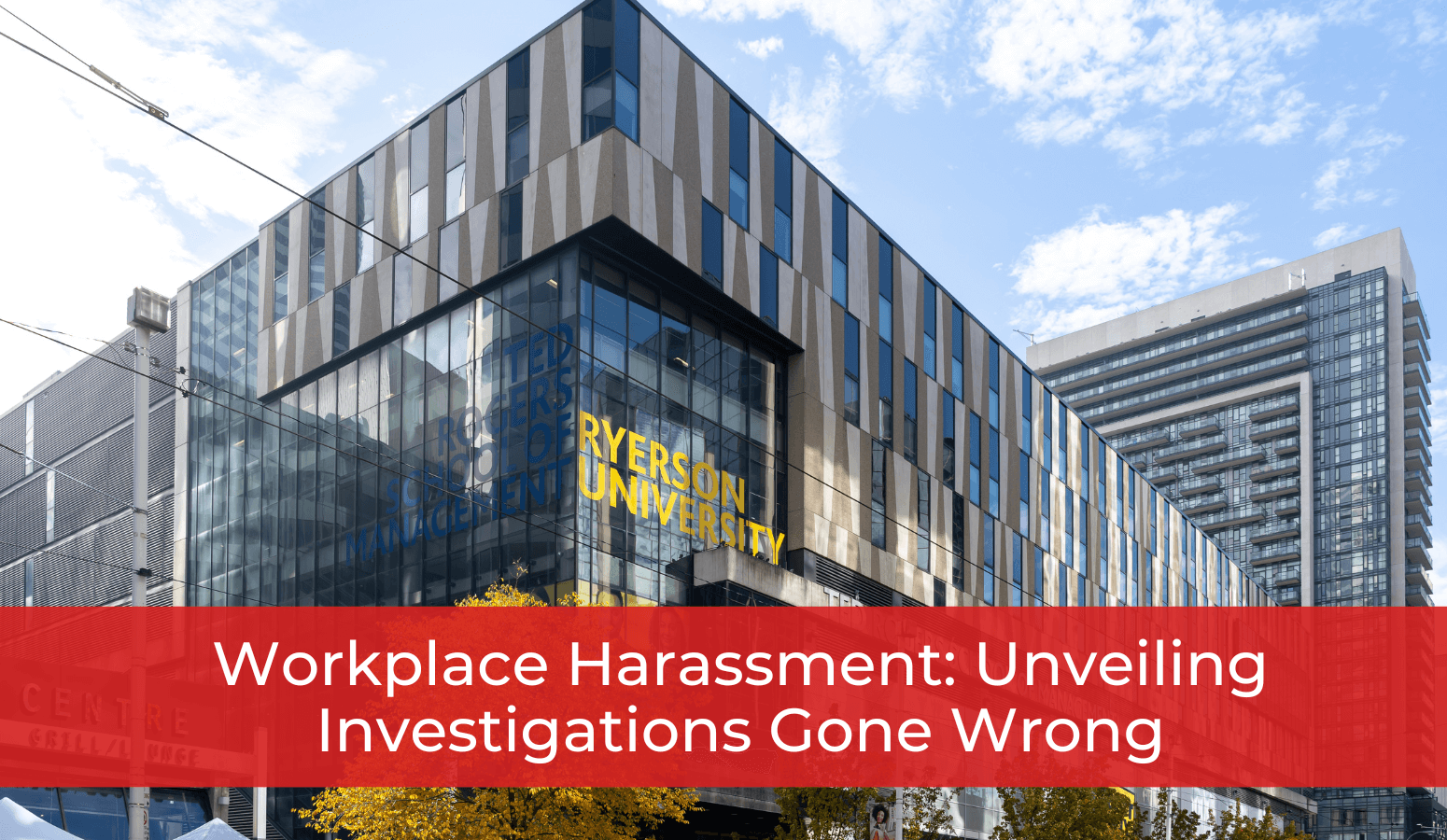 Workplace Harassment: Unveiling Investigations Gone Wrong
What are the duties of employers under Ontario's Occupational Health and Safety Act regarding workplace harassment complaints?
Ontario's Occupational Health and Safety Act confirms that employers have a duty to investigate a complaint of workplace harassment, and that employers are not allowed to retaliate against an employee for raising a legitimate harassment concern. Despite the legislation in place to protect employees, some employers still fail to properly investigate incidents or complaints of harassment in the workplace. A recent case has come to light involving professors at Toronto Metropolitan University ("TMU", formerly Ryerson University) where one professor was harassing another and TMU failed to properly investigate the harassment complaint.
What recent case involving professors at Toronto Metropolitan University highlights the failure to investigate a harassment complaint?
The professor that was being harassed brought her concerns to TMU's human resources team. After this professor filed another complaint, TMU retained an outside workplace investigator to look into the professor's complaints. The independent report found that some of the professor's complaints were founded and some were not, and the offending party was given a warning letter.
However, the professor continued to raise complaints about the other professor harassing her and she sought a new office location. The professor then filed grievances alleging that TMU failed to meet its investigative duties under the Occupational Health and Safety Act. Under the Act, employers need to ensure that an appropriate investigation is completed given the circumstances and to they need inform the complainant and alleged harasser in writing of the result of the investigation as well as any corrective action taken.
The arbitrator hearing the grievance found that TMU met some of their obligations under the Act, but failed to act reasonably in refusing to relocate the professor's office and failed to provide her with details of the investigation report in a timely manner. The arbitrator also noted that while some of the subsequent complaints were similar to those already investigated, some were new allegations that needed to be investigated from scratch. The arbitrator held that TMU breached the Act in these manners.
How can both employees and employers benefit from legal advice regarding harassment complaints and investigations?
Employers need to be sure to treat harassment complaints seriously and to ensure that each complaint is properly investigated. Both employees and employers alike can benefit from legal advice to better understand their rights and obligations with regards to harassment complaints and investigations. We at Whitten & Lublin are happy to provide insight and advice into your specific circumstances.  If you are looking for employment lawyers and would like more information about what Whitten & Lublin can do for you, please contact us online or by phone at (416) 640-2667 today.
Author – Nasyr Asmi
---