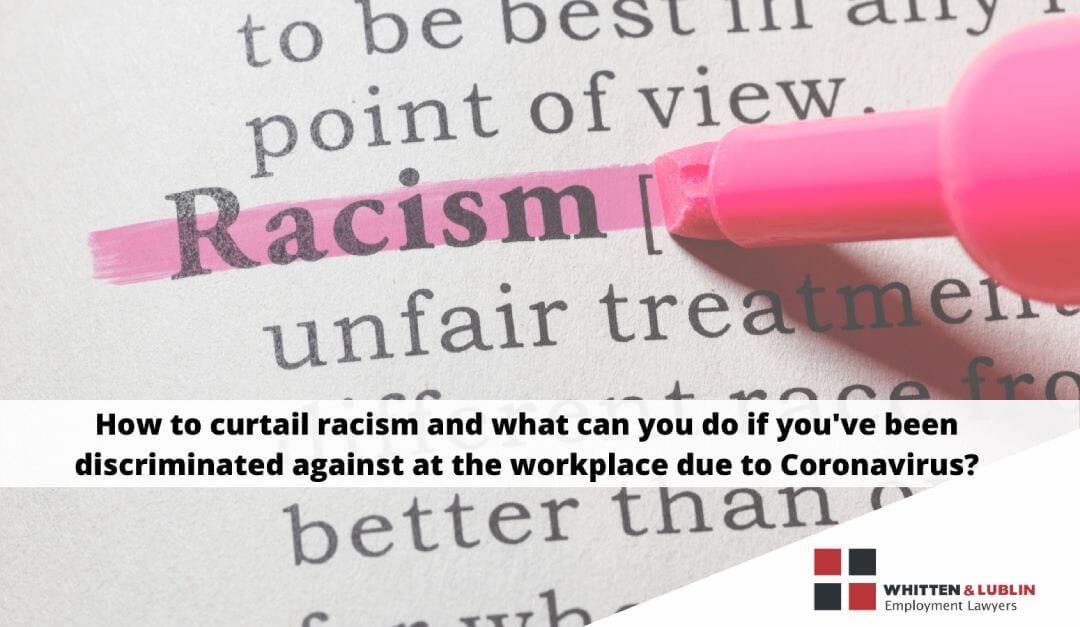 Discriminated Against at The Workplace Due to Coronavirus?
There have been reports of people being discriminated against at the workplace due to Coronavirus along with Xenophobia (dislike of or prejudice against people from other countries) against Chinese and Asian communities. What do employers & employees need to know during this outbreak of the Coronavirus?
Daniel Lublin, Partner at Whitten & Lublin Employment Lawyers, talks to CP24 regarding discrimination at the workplace due to Coronavirus and what can be done regarding the same.
Q – There are a lot of legitimate health concerns from the people, but at the end of the day, the Chinese community is starting to see a lot of things that happened during the SARS outbreak in 2003 like being discriminated against at the workplace due to Coronavirus. And for many employees, they might have concerns about being asked to do specific things where they might feel they might be exposed to the Coronavirus, can an employee refuse work depending upon what they are being asked for, throughout this outbreak?
Dan: "Employees in Ontario have a statutory right to stop working if doing so would place them in reasonable harm, so you can reasonably refuse work if that would endanger your health. And then the employer has to investigate the situation and satisfy the employee that the situation is safe and if there can't be a resolution on that basis, then you have to call the Ministry of Labour, to come in and do an investigation. The important part is that the employees cannot be disciplined or dismissed from exercising their right to refuse work in an unsafe situation."
Q – What about employers – if they walk into work one day and see someone in a corner coughing, can they send that person home without any evidence of this person contracting Coronavirus?
Dan: "Employers must ensure the health and safety of all the employees in the workplace. So, given the concerns, we are facing with the Coronavirus and how quickly it can spread, if an employee has been to an infected area or been in contact with someone in the infected area, then the employer absolutely should send the employee home and make sure they get a clearance letter from their physician before they're allowed to return to work."
[yotuwp type="videos" id="l10R2116n1s" ] Q – Many Chinese and Asian nationals are on the receiving end of racism in the workplace and are being discriminated against at the workplace due to Coronavirus. What do these individuals need to know, what are their rights, if they feel they are being discriminated against because of their Asian heritage, what rights do these individuals have, what can they do?
Dan: "The problem we're seeing is stereotyping, an employer, employees or even customers cannot treat someone differently simply by virtue of someone's ethnicity, place of origin, they cannot be treated differently, it's discrimination in Canada. And individuals who do not have the condition or illness and have not been in contact with someone who has an illness, who are treated differently at work, can file a Human Rights complaint."
If you've been discriminated against at work or felt that you're being treated differently due to your recent illness or your Asian heritage, you have rights! Contact us for a consultation online or by phone at (866) 658-6811 or (416) 640-2667 today!
Share:
Share on facebook
Share on twitter
Share on linkedin