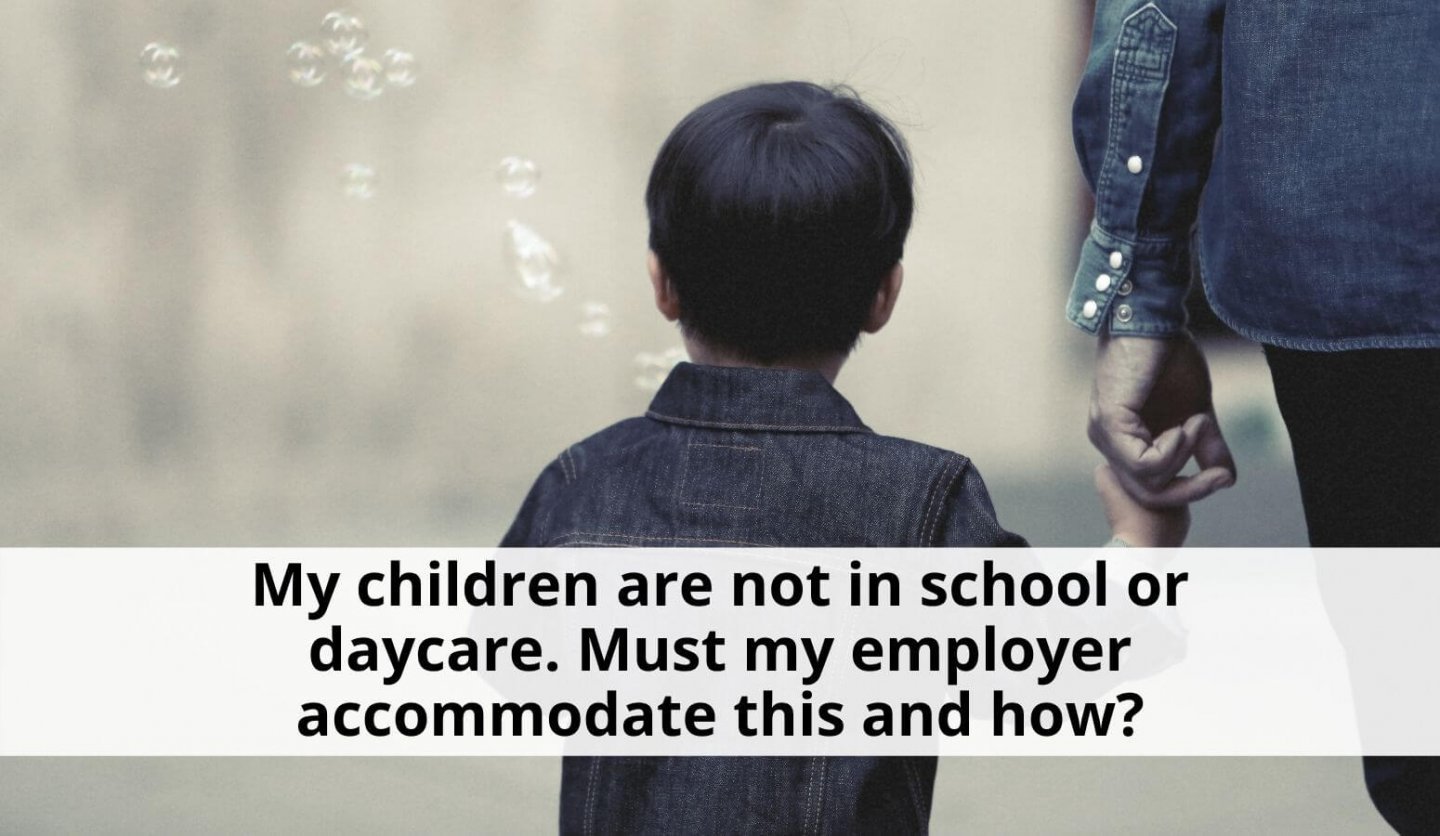 Parenting During COVID-19: Child Care Accommodation For Employees
As more employees are recalled back to work, parenting during COVID-19 is quickly becoming a pressing concern.
Human-rights laws across Canada require employers to accommodate genuine child-care needs. Therefore, employers cannot fire or treat parents adversely because they must care for their children. This does not require employers to provide parents with all of their preferences for when and how to work but it does mean that employers have to attempt to find a solution that would allow parents to continue to perform their jobs while caring for their children if this is possible.
In order to properly accommodate parents who must look after children, employers should conduct a practical assessment of the nature and scope of the role and whether the essential conditions of the job can still be performed by a parent who is provided with a flexible working arrangement, such as varied hours of work or remote work. If a solution is possible that will not cause an employer undue hardship, then it must be offered to employees to assist them with parenting during COVID-19.
In most cases, particularly where parents were working remotely already, it would be difficult for an employer not to tolerate a continued remote work arrangement, at least temporarily until an alternative option can be found.
Parents will also have to explore other arrangements for child care that can be implemented and they may be required to work different hours so a spouse or other family member can care for the children, enabling them to perform their regular duties.
Must an employer provide time off? Again, this will depend on the type of job the parent performs. If the job can be accomplished with a form of modified work then employers must present this option to parents first. If the job genuinely cannot be performed without any form of accommodation, then the employer must provide a leave of absence, although it would unpaid. Some provinces have created specific job-protected leaves of absence for employees who need to stay home and care for children due to school or day-care closures during the pandemic. In these provinces, parents are entitled to take unpaid time off and their jobs must be reinstated upon the end of the leave.
Whitten & Lublin, Employment Lawyers is one of Canada's Premier Workplace Law Firms. If your workplace policy is not accommodating your needs for parenting during COVID-19 and you would like more information about what Whitten & Lublin can do for you, please contact us online or by phone at (416) 640-2667 today.
Share:
Share on facebook
Share on twitter
Share on linkedin