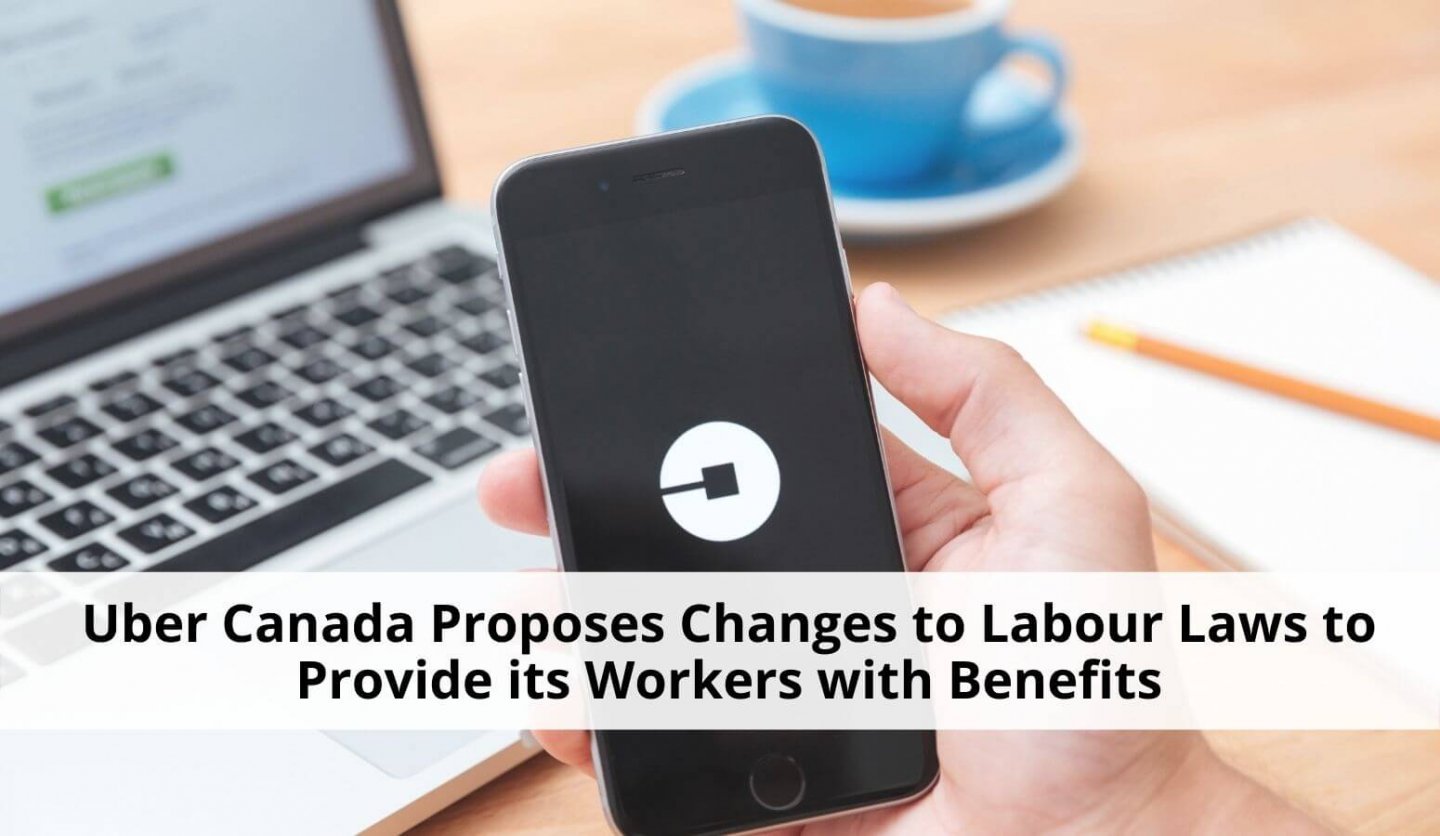 Uber's Flexible Work+ – Uber Canada Proposes Changes to Labour Laws
Uber Canada announced that it is seeking support from the provinces to change the employment regulations affecting its workers. These regulatory changes, if enacted, would require Uber and other app-based companies throughout Canada to offer their gig workers certain benefits and safety protections. Uber Canada proposes changes to labour laws calling its new employment system Uber's Flexible Work+ and feels that it will be a benefit for its workers that will help them to maintain flexibility while affording them more stability.
Taking a step away from traditional independent contracting work, Uber's Flexible Work+ plan will allow Uber to accrue benefit funds for their workers based on the amount they work, including compensation for prescriptions, dental, and vision care, and potentially even RRSPs and tuition. This new model will also allow Uber to provide safety equipment to their workers without compromising their status as independent contractors. Uber will also provide more transparency around pay entitlements to their workers. However, Uber Canada wants these changes to be applicable to all app-based gig work, which is why they are working with provincial governments to have regulations changed to require these perks for gig workers.
This announcement comes amid years of debate over whether gig workers should be considered 'employees' or 'independent contractors. Although that question is unresolved, it is no surprise that Uber's decision to propose Uber's Flexible Work+ system comes on the heels of its loss at the Supreme Court of Canada over whether workers must travel to the Netherlands to settle that debate. Canadian employees have a number of statutorily prescribed rights that are unavailable to contractors, such as minimum wage, severance, and vacation pay. Characterizing workers as independent contractors allows gig-based employers such as Uber to offer lower consumer prices and employ a larger workforce.
In Ontario especially, both the Courts and the Ministry of Labour have begun cracking down on this 'mischaracterization', trending more towards an employee-designation. Now that Uber falls under Canadian jurisdiction, this about-face is to be expected.
In May 2020, Foodora shuttered its Canadian operations following unionization efforts from its workers. A concerted mobilization of Uber's workers may spell the end of the Dutch giant's presence in Canada, and so this effort at appeasement should hardly come as a surprise.
This is an interesting development with far-reaching implications for the quickly growing delivery and courier services throughout Canada. The ability for gig workers to maintain the flexibility of app-based work while also allowing for benefits like Uber's Flexible Work+ system would be a step toward ensuring that these workers are treated fairly, without crossing the threshold from independent contractor to actual employment.
To better understand your workplace rights or to explore the viability of a claim during these unprecedented times, we encourage employees and employers to seek legal advice. We at Whitten & Lublin are happy to provide insight and advice into your specific circumstances. If you are looking for employment lawyers and would like more information about what Whitten & Lublin can do for you, please contact us online or by phone at (416) 640-2667 today.