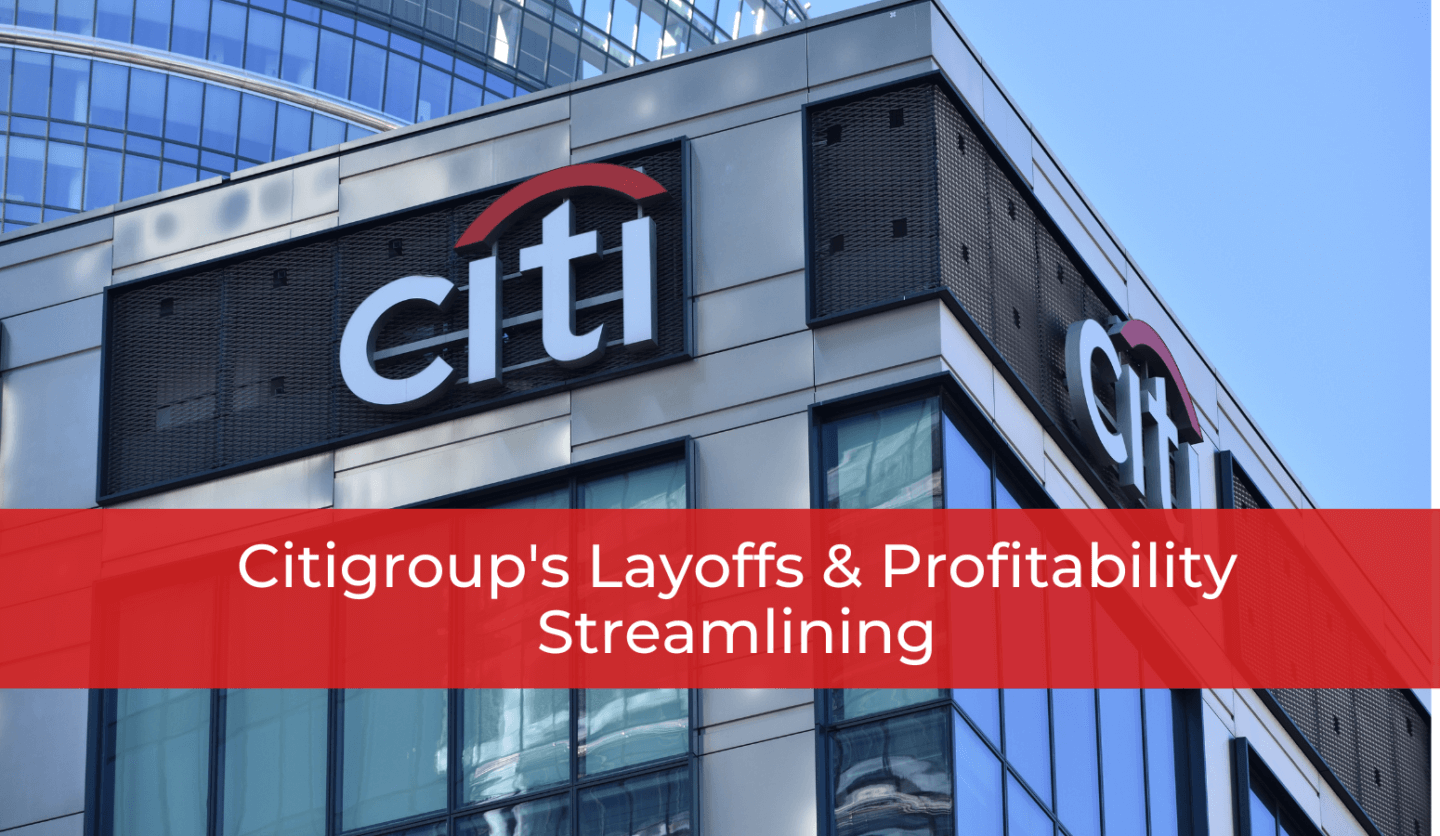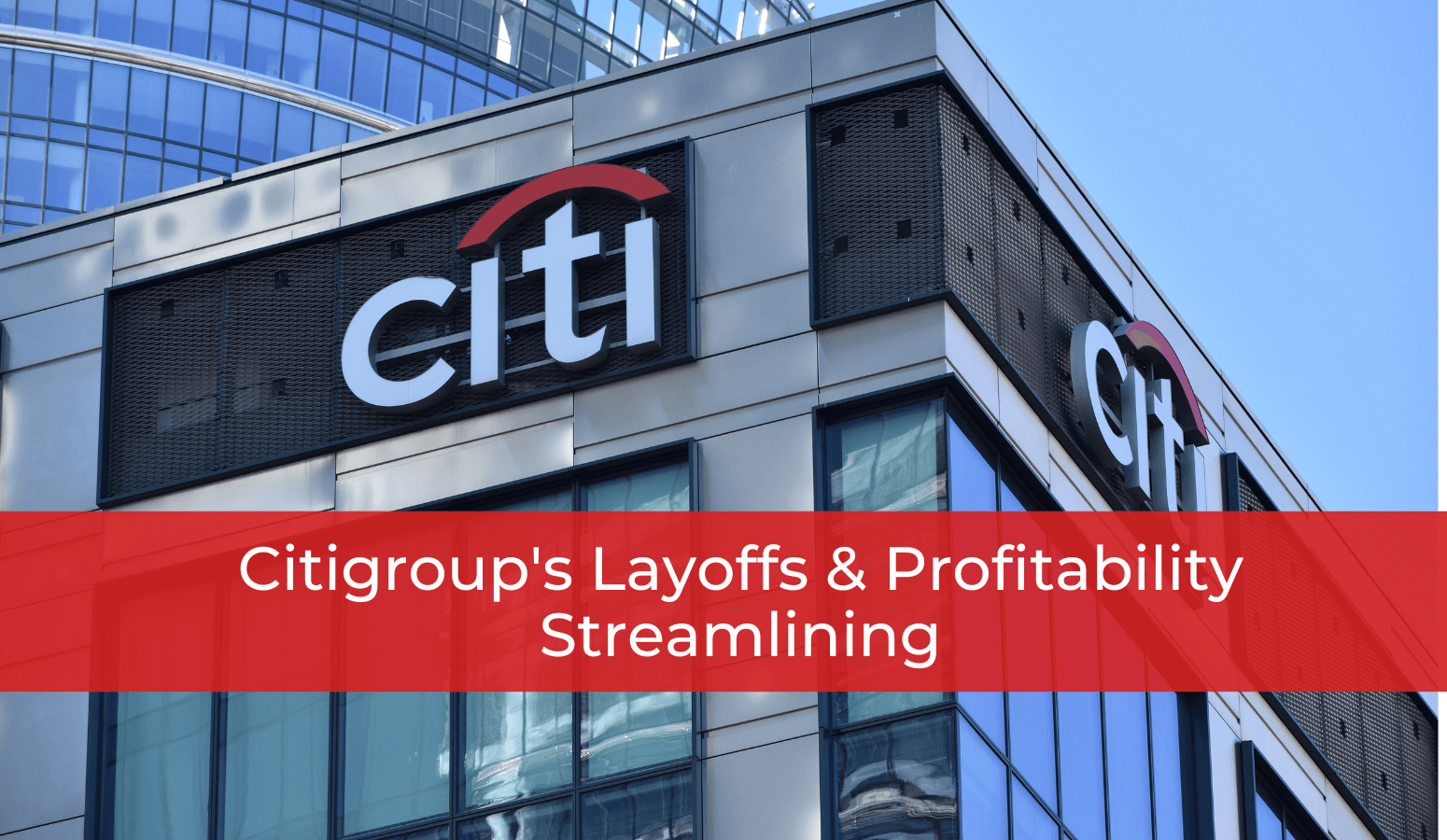 Citigroup's Layoffs & Profitability Streamlining
Citigroup's Layoffs & Restructuring Overview
Citigroup (C.N) is undergoing a significant reorganization, with compliance and risk management support staff among those facing potential job losses. Additionally, technology personnel handling overlapping functions are also at risk of layoffs.
CEO's Vision: Streamlining for Profitability
Managers are engaging in discussions with employees about potential Citigroup's layoffs, including one-on-one meetings about departures. This comes after the bank announced a major reorganization aimed at streamlining its operations and boosting profitability. CEO Jane Fraser will gain more direct control over the business units in this effort.
Executives responsible for revenue-generating divisions have communicated the changes to their teams, emphasizing that the overhaul will reduce bureaucracy and prioritize profit-oriented activities.
Citigroup is still addressing a 2020 consent order from regulators to address internal control deficiencies. The company has invested heavily in technology systems to enhance risk controls and compliance but still has redundancies in personnel and technology systems.
Leadership Changes: Kristine Braden's Departure
Under the new structure, the heads of Citi's five major businesses will report directly to the CEO, and regional leadership roles outside North America will be reduced. Kristine Braden, CEO of Citibank Europe, is leaving the company as part of this organizational change.
While the extent of job cuts remains uncertain, CEO Jane Fraser emphasized in a memo that the departures will enable producers and dealmakers to focus on clients and driving results, acknowledging the departure of talented colleagues.
Severance pay for Citigroup's employees
In Canada, non-unionized employees and executives at Citigroup are owed full severance pay when they lose their jobs due to downsizing or corporate restructuring. The severance can be as much as 24 months' pay, depending on several factors. Employees who are not provided with the full amount are entitled to compensation and should seek legal advice to ensure they are receiving what they are owed.
At Whitten & Lublin, we understand that facing job loss or termination can be a stressful and challenging experience. Our experienced employment lawyers can help you navigate your legal options and ensure that you receive the compensation you deserve. We encourage anyone affected by the recent layoffs in Canada to contact us for a consultation either online or by phone at (416) 640 -2667 today.
---