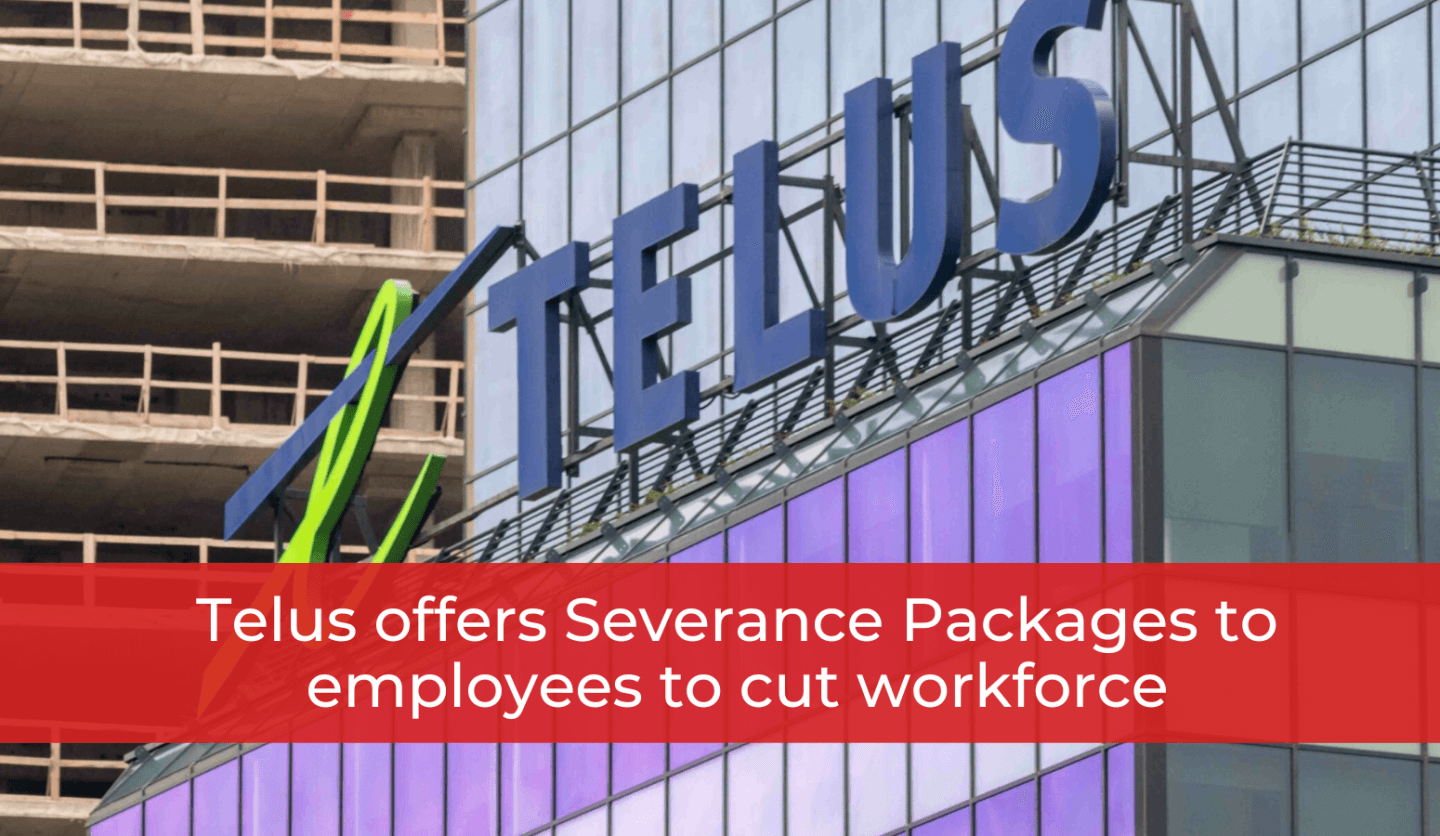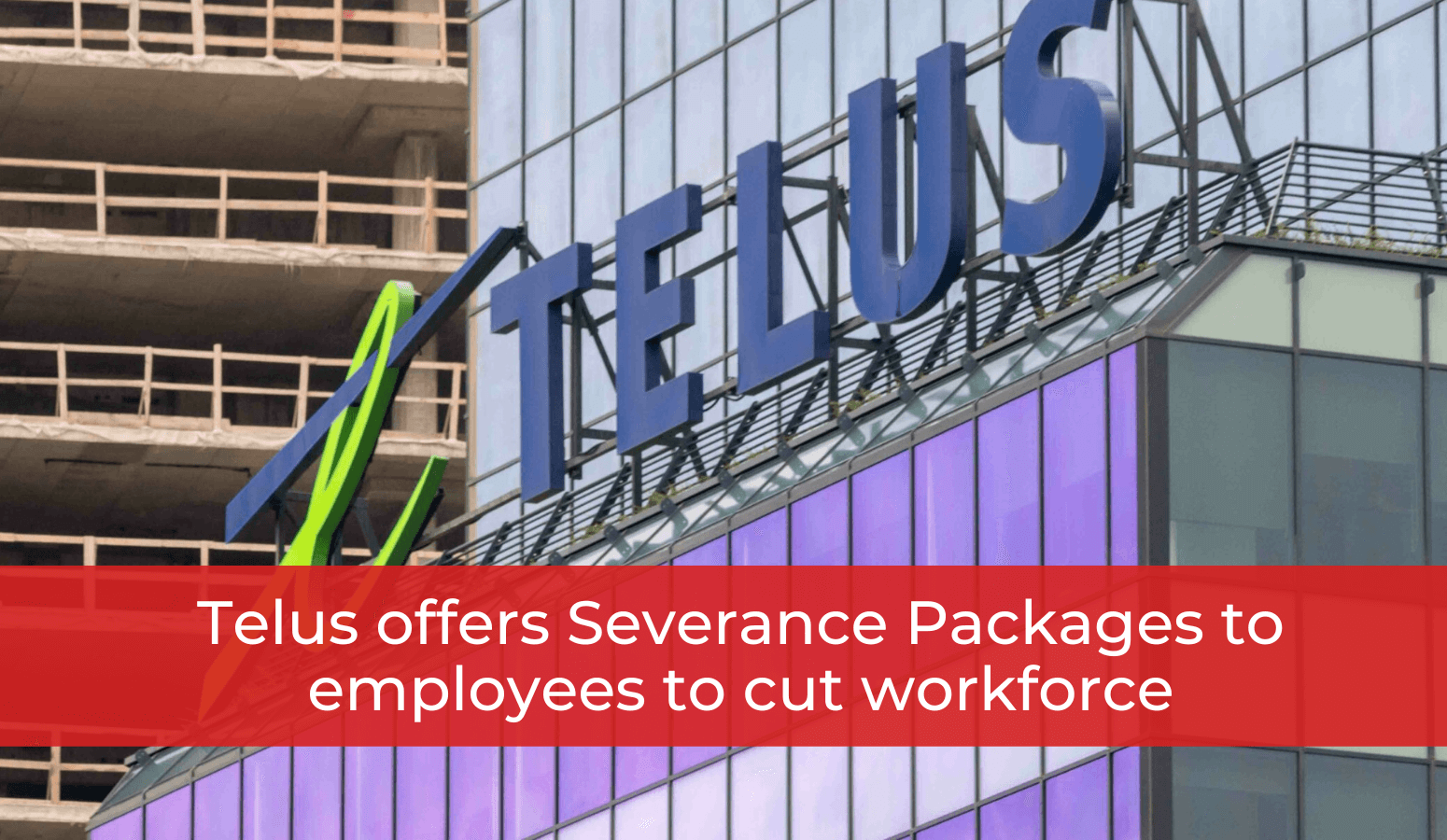 Telus offers Severance Packages to employees to cut workforce
What is Telus offering to its customer support staff across Canada?
Telus offers severance packages! Telus, the Vancouver-based telecommunications company, is making waves by offering voluntary severance and retirement packages to almost 2,000 customer support employees nationwide. The company anticipates that "several hundred" individuals will accept the offer.
According to sources, the offer was extended on Wednesday to employees responsible for customer support in wireless and residential services, including internet and TV. Donna Hokiro, president of United Steelworkers Local 1944, representing around 6,400 Telus employees, confirmed that 1,992 of their members received the voluntary buyout offers.
What are the reasons behind Telus' decision to provide these packages?
Richard Gilhooley, Telus spokesperson, revealed that Telus offers severance packages to employees, attributing the company's decision to invest in new customer support technology as the driving force behind this move. "We've made significant investments in customer service technology and self-serve capabilities to provide our customers with more service options," Gilhooley explained in an email. "As a result, we recently offered a voluntary program to some team members." He added that based on previous buyout experiences, only a small proportion of team members are expected to choose this voluntary offer, and the company will allow "several hundred" individuals to accept it.
What are the details of the voluntary severance package?
Gilhooley emphasized that the program is strictly voluntary and is a routine part of Telus' business operations. Hokiro, however, described the terms of the offer as "aggressive" and predicted that "a lot of people will take it." The voluntary severance package includes a lump-sum payment with one month of severance for every year of service, up to a maximum of 18 months. Different terms apply to cases of early retirement, which are capped at 12 months' severance.
How does this relate to previous labor agreements and potential redeployment?
Approximately two months ago, Telus successfully averted a strike by more than 6,500 United Steelworkers (USW) employees when they approved a new contract after months of negotiations. The collective agreement is set to run until 2027.
Telus has informed employees that those who decline the buyout offer may be "redeployed" to different roles within the company, which could entail potential schedule changes, as per Hokiro. The deadline for employees to respond to the buyout offer is set for June 9. Telus has indicated that departures will mainly occur in July and August, and some in October. The company also mentioned that it reserves the right to decline certain departures.
As of the end of the previous year, Telus employed 34,700 individuals in Canada. Additionally, it has a workforce of 73,800 outside of Canada, primarily consisting of Telus International call center, IT, and business support staff.
How can an employment lawyer help me?
Organizational restructuring that leads to termination and severance can be a difficult experience, even when it's voluntary severance. If you're looking for more information on employee rights regarding severance packages, the experienced employment lawyers at Whitten & Lublin are happy to provide insight and advice into your specific circumstances. Please contact us online or by phone at (647) 946-1276.
---