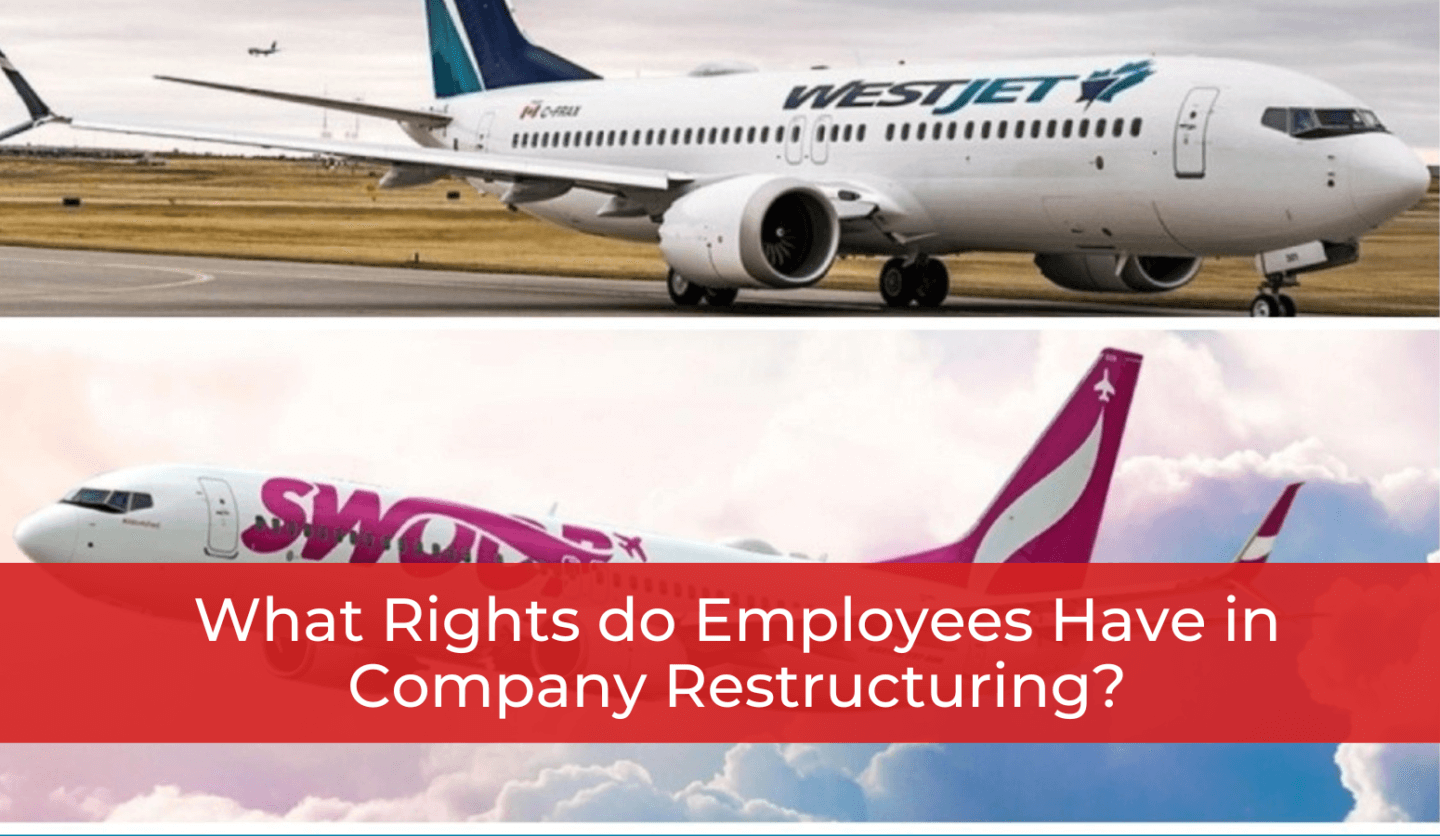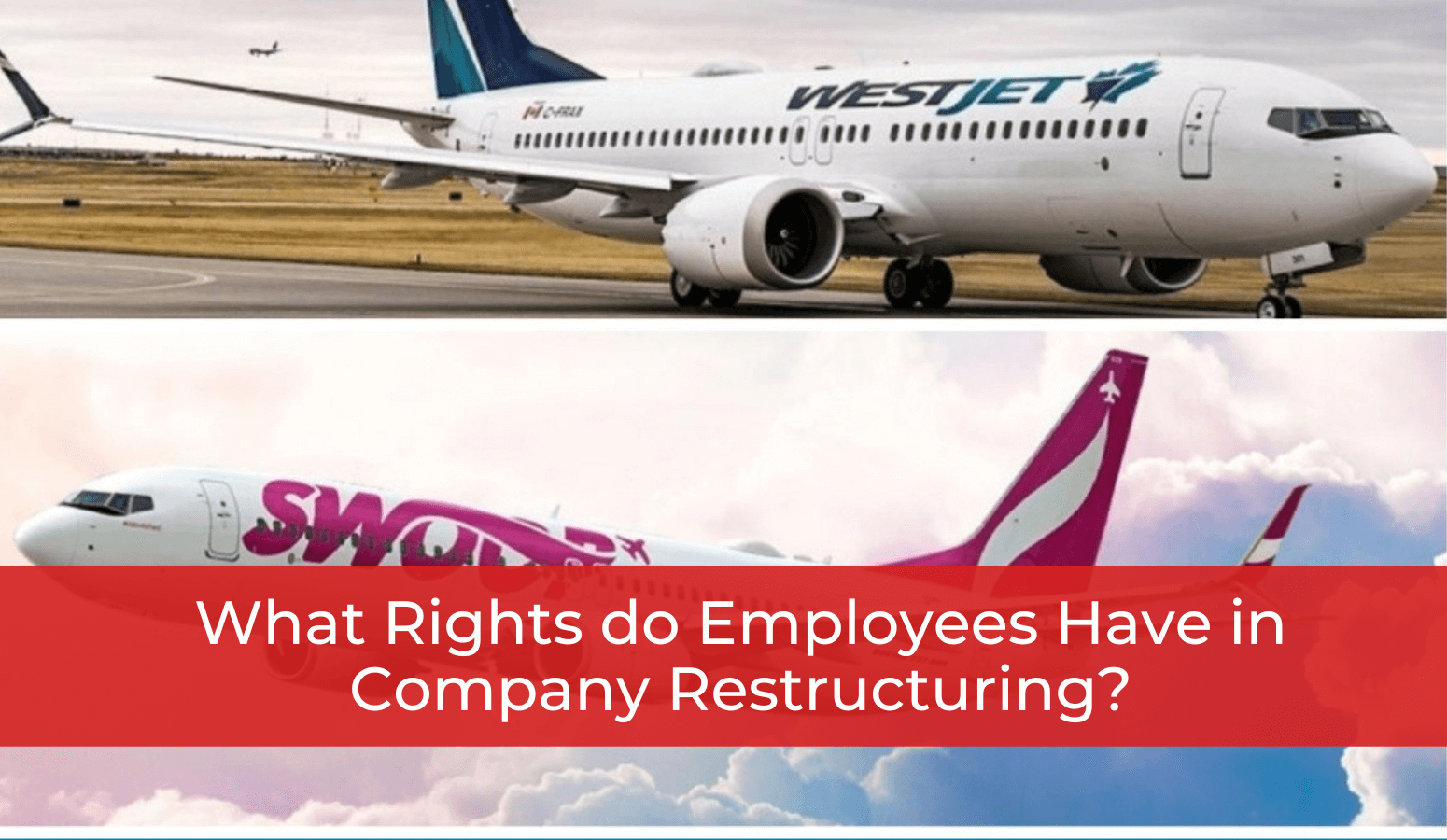 What Rights do Employees Have in Company Restructuring?
As companies respond to a changing economic climate, we are continuing to see bold changes in company restructuring and business strategies. As a recent example, WestJet has announced that it will be dissolving its budget line, Swoop, only five years after its introduction. WestJet has made this announcement following efforts to deal with rising costs, including the recent negotiations for pilot compensation.
How do company restructuring, and mergers impact the workforce?
Swoop employees will be merged into to existing WestJet framework where possible. However, large mergers like these necessarily raise questions around redundancies and restructuring of the workforce altogether. More often than not, mergers result in significant employee turnover, as the company determines which roles it needs, and which they can do without.
Employees facing restructuring should be aware of their entitlements. If they are not offered continued employment with the purchasing company, they are still entitled to a proper severance package from their employer. Dismissed employees should be mindful that they should not be shortchanged under the guise of restructuring or merging with a new company.
How can employees ensure they receive a proper severance package?
Before singing any severance package, employees that have been let go should be sure to have it reviewed by an experienced employment lawyer. It can be very difficult for dismissed employees to know whether a severance package is fair, and to ensure that they are not leaving any money on the table.
To better understand your employment rights and explore the viability of a claim, we encourage employees to seek legal advice. Equally, we encourage employers to speak with a lawyer to understand their rights and obligations, or any other employment concerns. We at Whitten & Lublin are happy to provide insight and advice into your specific circumstances. If you are looking for employment lawyers and would like more information about what Whitten & Lublin can do for you, please contact us online or by phone at (416) 640-2667 today.
Author – Rachel Patten
---