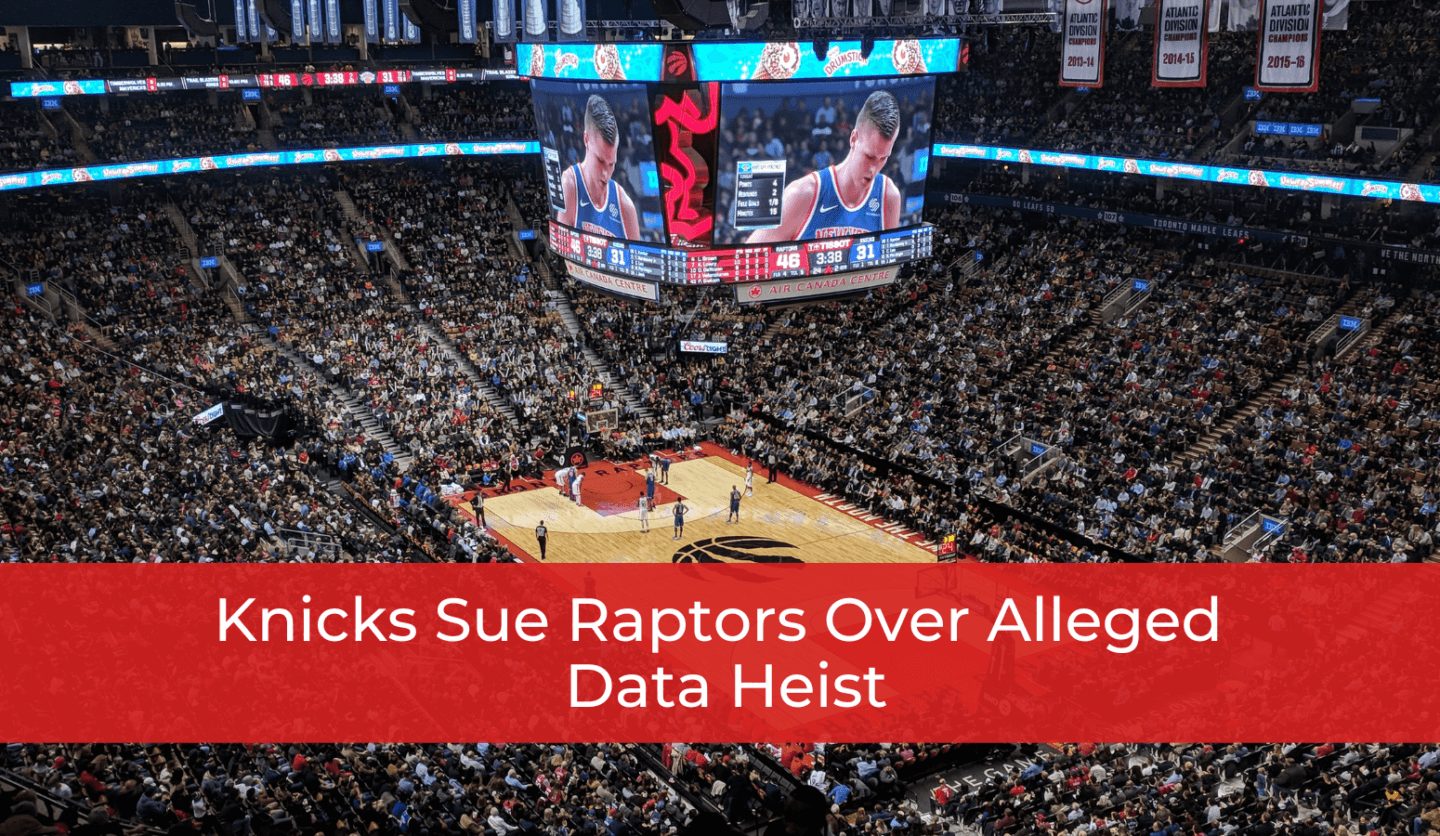 Knicks Sue Raptors Over Alleged Data Heist
Knicks Sue Raptors: Legal Action Unveiled 
The New York Knicks have filed a lawsuit against the Toronto Raptors, certain individuals within the Raptors organization, and a former Knicks employee. The Knicks allege that this former employee, Ikechukwu Azotam, unlawfully obtained and shared confidential information with their division rival, the Raptors.
The lawsuit, filed in the U.S. District Court in Manhattan, claims that Azotam, who served the Knicks from 2020 to 2023, sent thousands of confidential files to the Raptors after being recruited by them in the summer of 2023. These files reportedly included play frequency reports, a preparation guide for the 2022-23 season, video scouting files, and opposition research.
The Knicks assert that Azotam, who held positions as an assistant video coordinator and later as a director of video/analytics/player development assistant, violated a confidentiality agreement outlined in his employment contract. The team also accuses the Raptors of being complicit in Azotam's actions and benefiting from the information he shared.
Additionally, the Knicks claim that the Raptors conspired to leverage Azotam's insider status to gather proprietary information, which they then allegedly used to shape their coaching and video operations staff. Named in the lawsuit alongside Azotam are Raptors head coach Darko Rajaković, player development coach Noah Lewis, and ten unidentified Raptors employees.
The Knicks issued a statement, indicating that they took legal action due to the evident breach of employment terms and the law, leaving them with no alternative. Maple Leaf Sports & Entertainment, the parent company of the Raptors, released a joint statement with the team, expressing their commitment to conducting an internal investigation and cooperating fully. They denied any involvement in the alleged actions and stated they would refrain from further comments until both parties are satisfied.
The defendants have 21 days, as per federal law, to respond to the lawsuit. In July 2023, Azotam informed the Knicks of an offer from the Raptors, intending to accept it the following year. The Knicks contend that around the same time, Azotam began covertly forwarding confidential Knicks information from his work email to his personal Gmail account, subsequently sharing it with the Raptors.
Knicks Sue Raptors: Allegations of Data Misuse
The lawsuit further asserts that Azotam misused his access to the Knicks' Synergy Sports subscription, at the alleged direction of Raptors members, to produce and transfer over 3,000 files containing film-related data. The Knicks discovered the situation on August 15, 2023, a day after Azotam's tenure with them concluded. The team claims that Azotam illicitly shared 3,358 video files, accessed over 2,000 times by the Raptors. Among their requests, the Knicks seek unspecified damages, demand that the Raptors cease using their confidential information, and insist that Azotam gains no advantage from his actions.
Initial coverage of the lawsuit was reported by SportsNet New York.
---