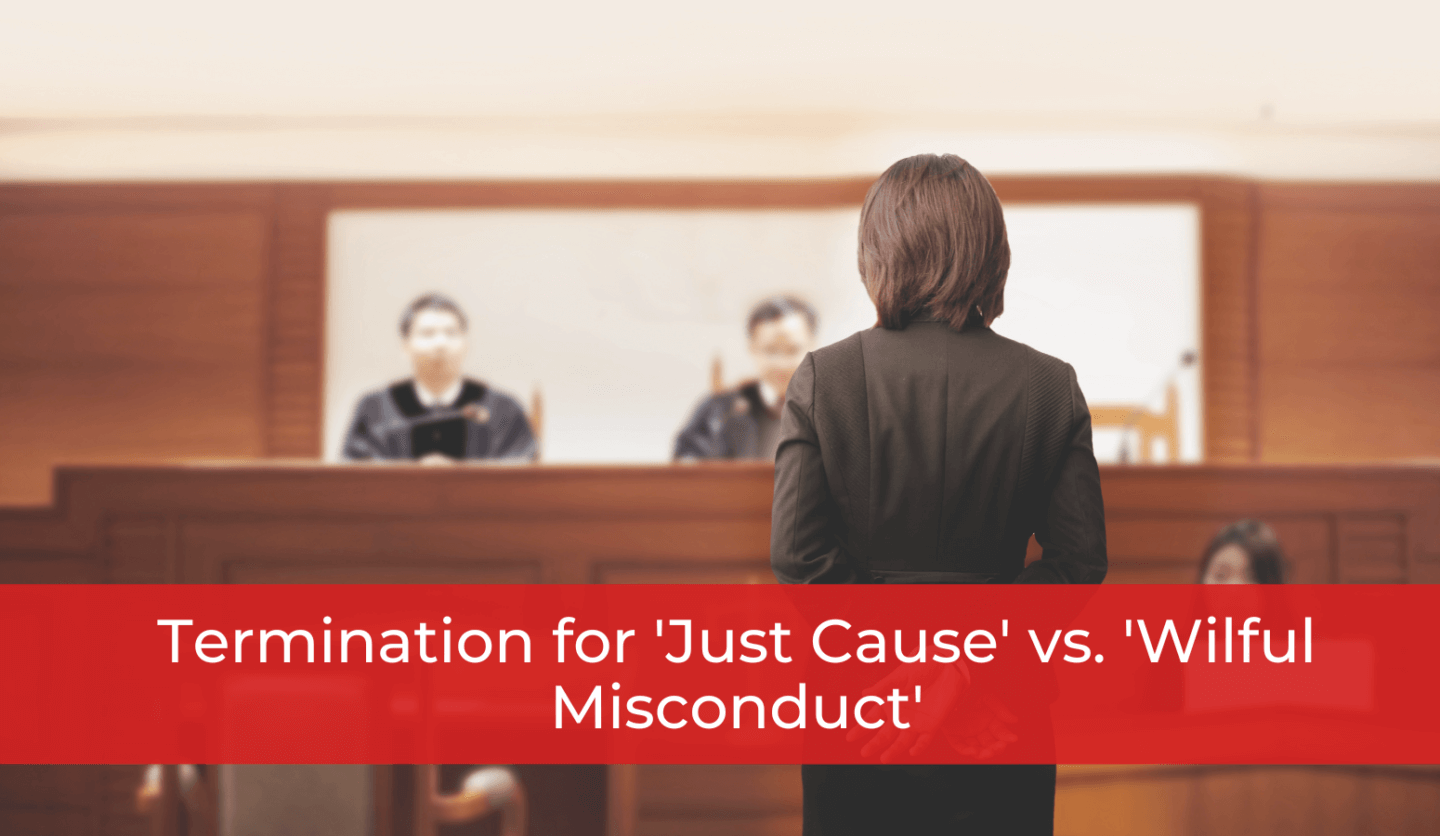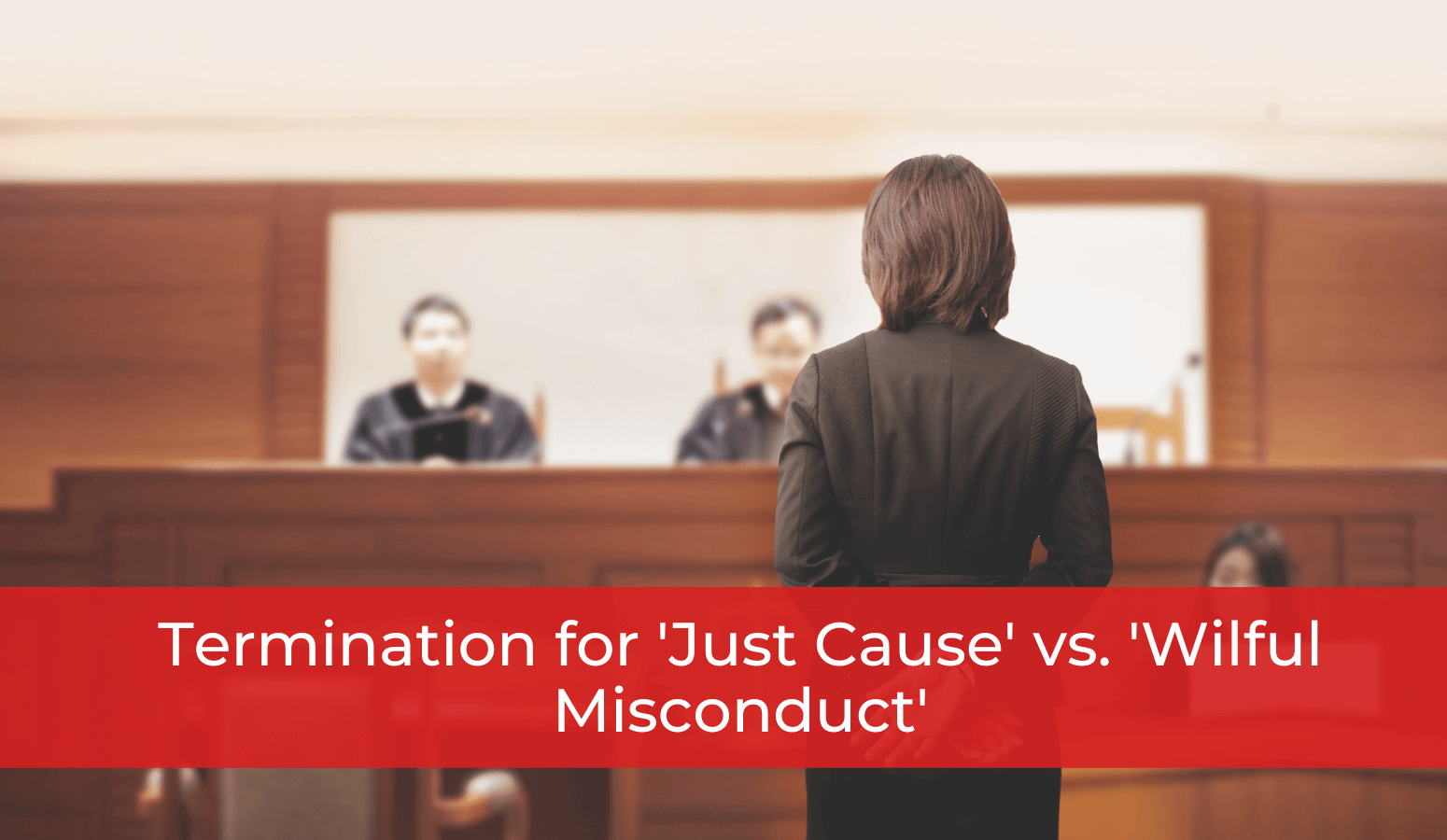 Termination for 'Just Cause' vs. 'Wilful Misconduct'
'Just Cause' vs. 'Wilful Misconduct' termination?
A just cause termination occurs when an employer fires an employee due to serious misconduct such as theft, fraud, insubordination, or dishonesty. The employee's behaviour is so severe that no employer should be expected to tolerate it.  Under these circumstances, the employer has the right to fire the employee without notice or severance pay.
What is the relevance of Render v ThyssenKrupp Elevator (Canada) Limited?
The recent Ontario Court of Appeal decision, Render v ThyssenKrupp Elevator (Canada) Limited ("Render"), 2022 ONCA 310, clarified the distinction between "just cause" at common law and "wilful misconduct" under the Ontario Employment Standards Act, 2000 (the "ESA"). Prior to this decision, courts typically treated the two classifications of "just cause" and "wilful misconduct" to mean the same thing and result in the same consequences, which was a loss of severance pay under both ESA and common law.
As a result of Render, the standard for not qualifying for ESA entitlements is now separate and a more demanding requirement than the standard to demonstrate "just cause" under common law.  If an employee is terminated for "wilful misconduct," they must be guilty of deliberately doing something they know to be wrong, thus excluding them from their minimum ESA entitlements (i.e., notice of termination or pay in lieu thereof, benefit continuation, and severance pay). The misconduct must be wilful and premeditated, similar to what is required under criminal law.[1]
In Render, the terminated employee's actions, while intentional, were not preplanned. The court found that while his conduct amounted to just cause, it did not amount to "wilful misconduct," and he retained his entitlement to the ESA minimums.
It is important for employees and employers to remember that termination for just cause will not always absolve the employer of their obligation to provide terminated employees with their minimum ESA entitlements. A dismissed employee should only be deprived of these entitlements where their misconduct was deliberate and preplanned, and the employee understood the conduct to be wrong.
How can an employee or employer benefit from legal advice regarding termination?
We encourage you to seek legal advice to better understand employee entitlements and explore a claim's viability.
We at Whitten & Lublin are happy to provide insight and advice into your specific circumstances. If you are looking for employment lawyers and would like more information about what Whitten & Lublin can do for you, please contact us online or by phone at (416) 640-2667 today.
[1] It should be noted that the standard of wilful misconduct is specific to the Ontario ESA and may not apply to legislation from other jurisdictions.
Author – Ciara Halloran
---