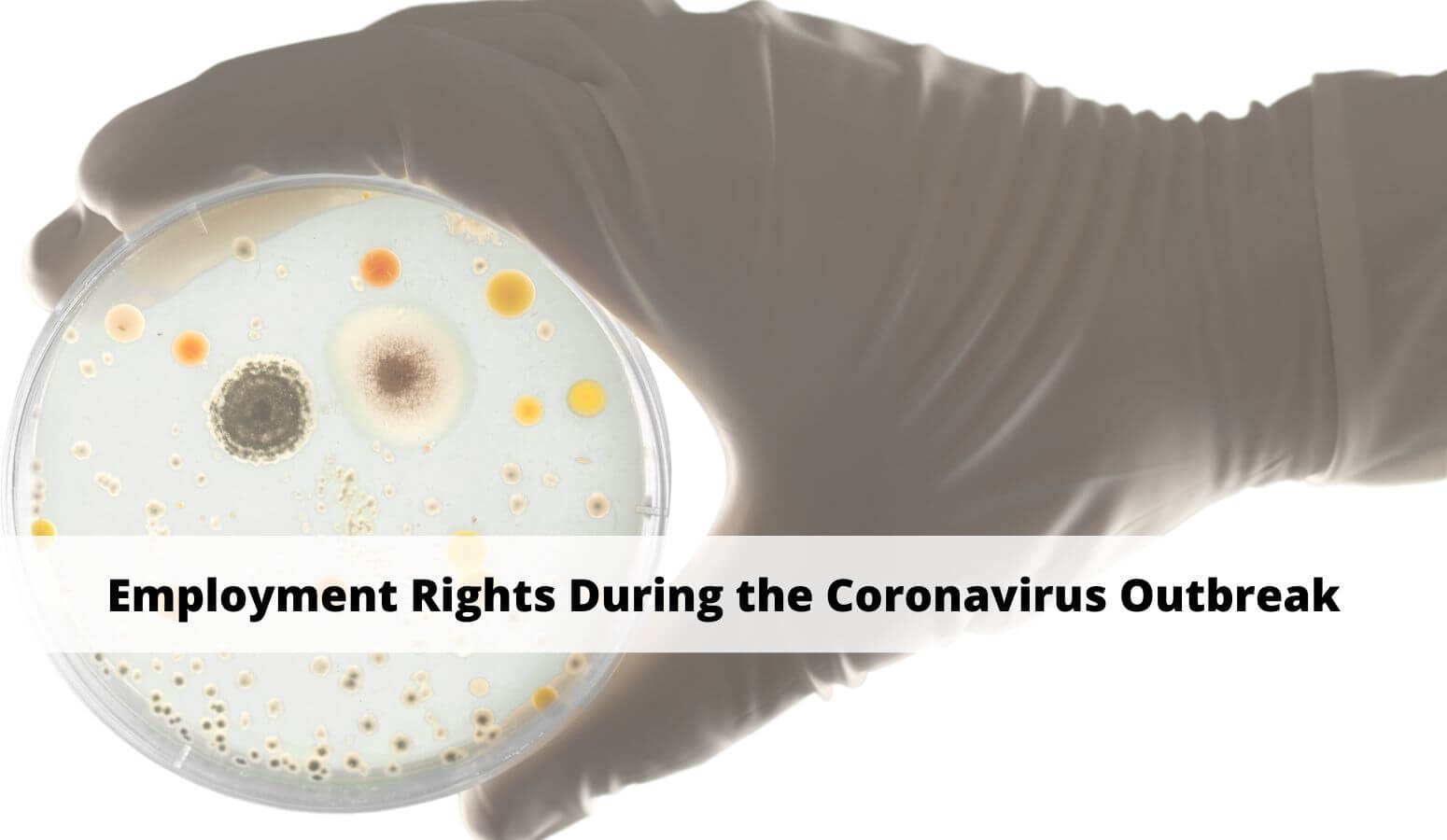 Employment Rights During the Coronavirus Outbreak
Understand your employment rights during the Coronavirus outbreak. Employment Lawyer, Daniel Lublin, talks with CP24.
Canada's Finance Minister Bill Morneau stated that some kind of support is coming for Canadians who are self-quarantined to prevent the spread of COVID-19.
If an employee goes into self-isolation, what kind of compensation is an employee eligible for? What are his employment rights during the Coronavirus outbreak?
Technically, an employer doesn't have to pay the employee if the employee is unable to work. However, the employees have some employment rights during the Coronavirus outbreak, such as they may be able to claim Employment Insurance or Disability Insurance or possibly the employer has some sick leaves to offer to the employee. I believe that employers should reconsider whether they should pay people who are unable to work because not doing so potentially discourages people from reporting their symptoms which can lead to a further outbreak at the workplace.
[yotuwp type="videos" id="Qa5zcvcTqHI" ]
What about people who travel for work – what kind of protection do employees have?
Employees have the right to refuse work if it's likely to endanger their life. For example, if an employee is asked to attend a tradeshow in Ottawa or Vancouver, where there is no reasonable basis at least as of now of catching the Coronavirus, it would be unreasonable for an employee to refuse to go and attend the tradeshow. However, if the employer asks an employee to go to a virus hotspot, the employee has a right to refuse.
There is a lot of discrimination and racism against the Asian, particularly the Chinese communities, at work and even on the roads; how can people protect themselves at work and other places?
Employers are targeting people at the workplace based on their place of origin, ethnicity, and backgrounds and asking them their detailed travel history and even personal questions about their family's travel history. Employers can ask every employee the same questions, but they cannot stereotype, or target people based on their place of origin or family backgrounds, that is discrimination.
With years of experience in this ever-changing area of law, we at Whitten & Lublin are happy to provide insight and advice into your specific circumstances. If you're looking for employment lawyers and would like more information about what Whitten & Lublin can do for you, please contact us online or by phone at (416) 640-2667 today.
Share:
Share on facebook
Share on twitter
Share on linkedin