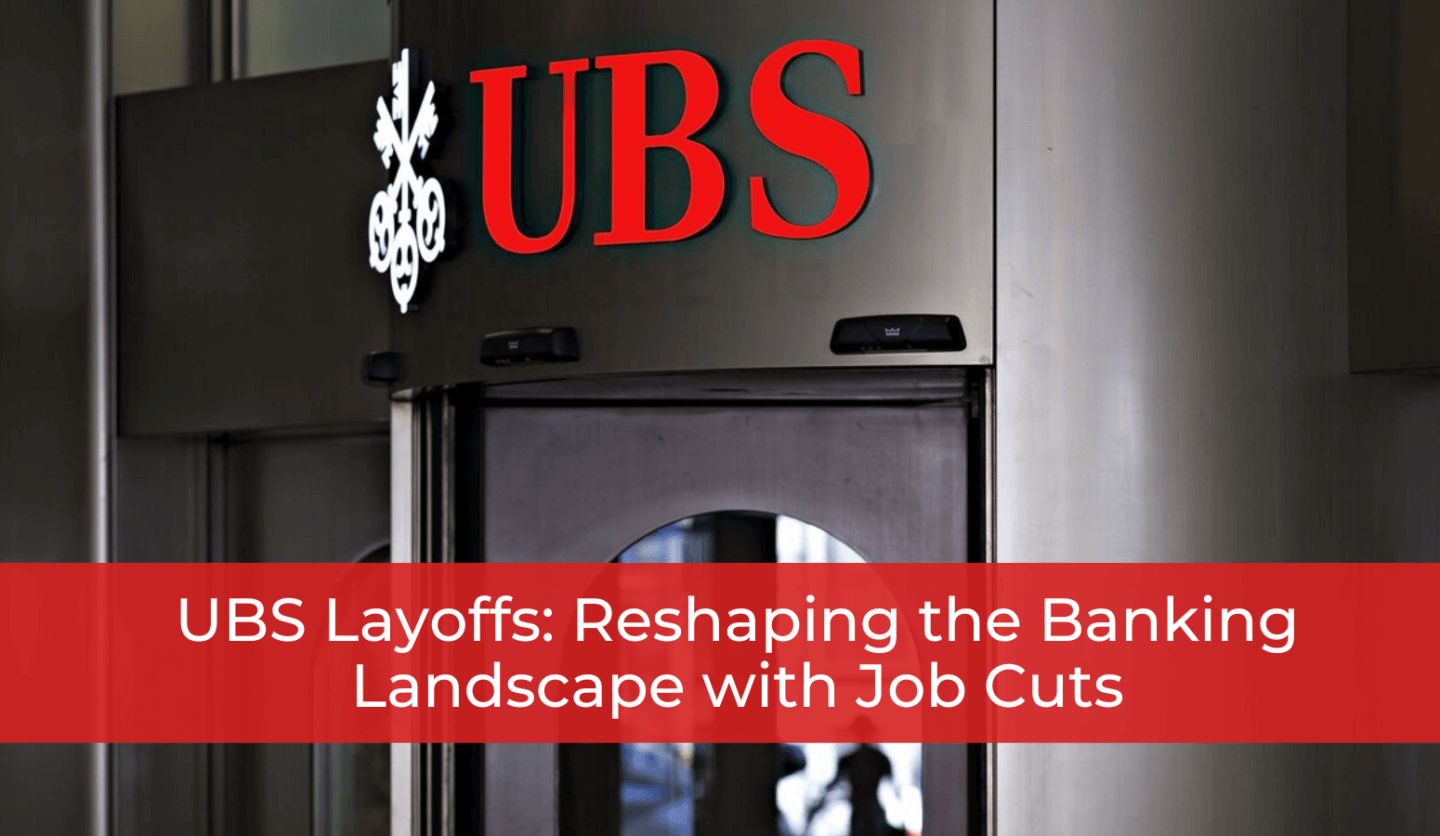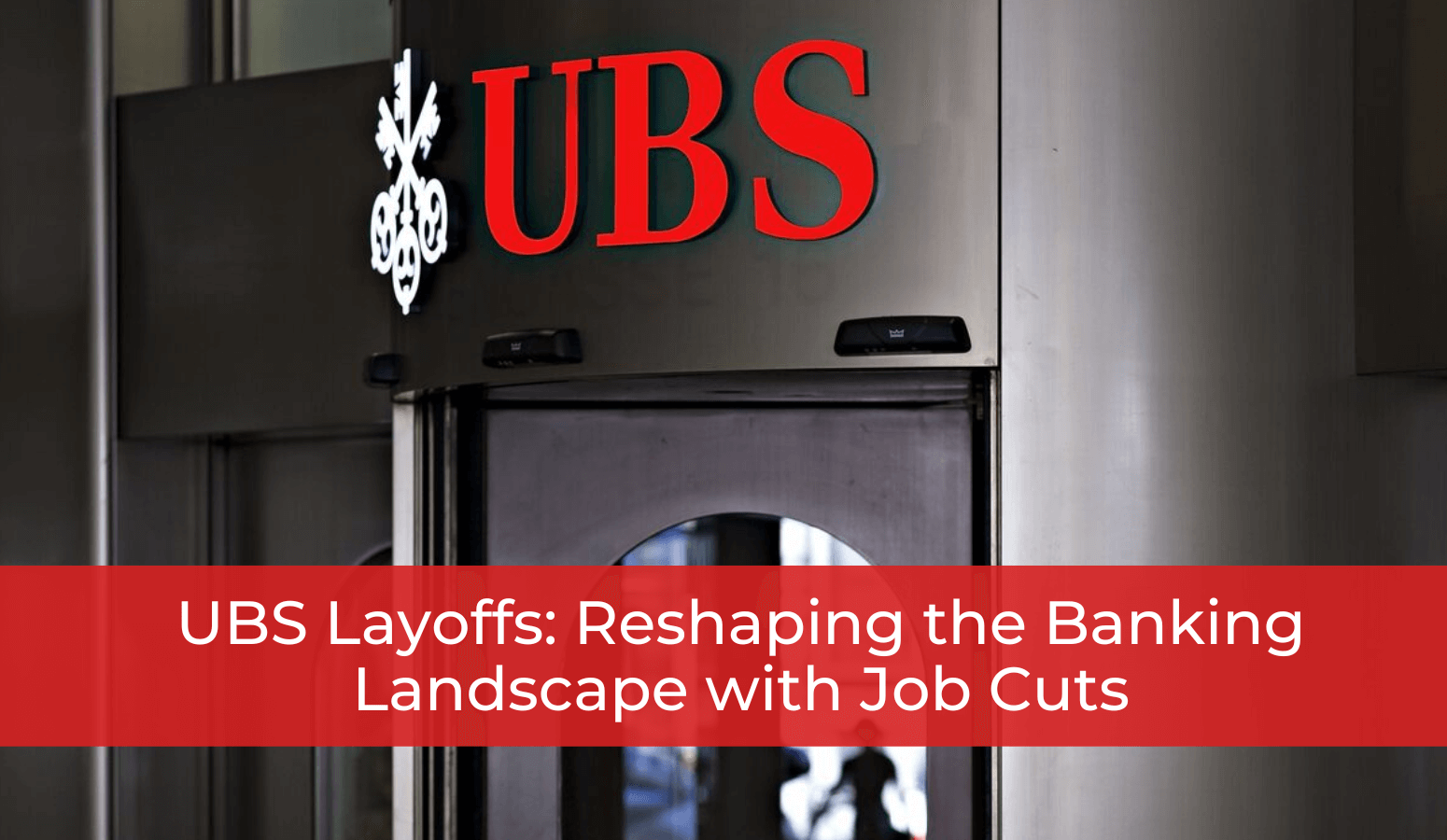 UBS Layoffs: Reshaping the Banking Landscape with Job Cuts
UBS layoffs, Major Shake Up in Banking: In a groundbreaking development following the emergency takeover of Credit Suisse Group, UBS Group has unveiled plans for substantial job cuts that are poised to reshape the banking landscape. The forthcoming reductions, set to commence next month, will affect more than half of Credit Suisse's workforce, targeting bankers, traders, and support. Insider sources, requesting anonymity due to the confidentiality of the information, have disclosed that virtually all operations are at risk. With three rounds of cuts expected this year, UBS's bid to save $6 billion in staff costs has become clearer, shedding light on its intent to slash the combined headcount by approximately 30%, or 35,000 individuals. These measures are in line with estimates made by analysts at Redburn, highlighting the significant impact UBS's takeover will have on the job market.
Widespread Impact on Credit Suisse: The implications of UBS's takeover are starting to unfold, three months after the government-brokered rescue of Credit Suisse. The integration process is poised to reverberate throughout the organization, affecting tens of thousands of employees. As the full extent of the job cuts becomes apparent, Credit Suisse's investment bank in London, New York, and parts of Asia are expected to bear the brunt. This adds to an already gloomy year for the financial sector globally, with major Wall Street banks such as Morgan Stanley and Goldman Sachs Group Inc. announcing their own significant staff reductions.
UBS's Restructuring and Executive Leadership: UBS's strategic vision for the takeover is clearly reflected in the executive ranks of the combined firm. The integration process has resulted in UBS's dominant position, with only one Credit Suisse holdover, Ulrich Koerner, retaining the CEO position of the acquired bank.
UBS's Layoffs is a Plan to Focus on Streamlining Credit Suisse's Operations: From the outset of the takeover, UBS has signaled its intent to significantly scale back Credit Suisse's loss-making investment bank, which incurred a $5.5 billion loss in the Archegos Capital Management scandal last year. While UBS had initially planned to retain the top 20% of dealmakers, particularly those specializing in technology, media, and telecoms, many of these high-performing individuals have already sought opportunities elsewhere or have been recruited by competitors.
Critical Decisions on the Horizon: UBS faces important decisions regarding the integration of Credit Suisse's Swiss domestic business. A verdict is expected in the third quarter, as UBS weighs the options of fully integrating it with its existing Swiss unit, spinning it off, or pursuing a public listing. Swiss companies and politicians have been closely monitoring the fate of the Swiss bank, expressing concerns over the market power.
Severance Pay for Credit Suisse Group Employees
Credit Suisse Group employees may be entitled to up to 24 months of severance pay when fired or laid off, depending on several factors. Severance pay is the compensation a non-unionized worker in Canada receives when fired without cause, and even if an employee is fired for cause, they may still be entitled to full severance pay.
At Whitten & Lublin, we understand that facing job loss or termination can be a stressful and challenging experience. Our experienced employment lawyers can help you navigate your legal options and ensure that you receive the compensation you deserve. We encourage anyone affected by the recent layoffs in Canada to contact us for a consultation either online or by phone at (416) 640-2667 today.
---