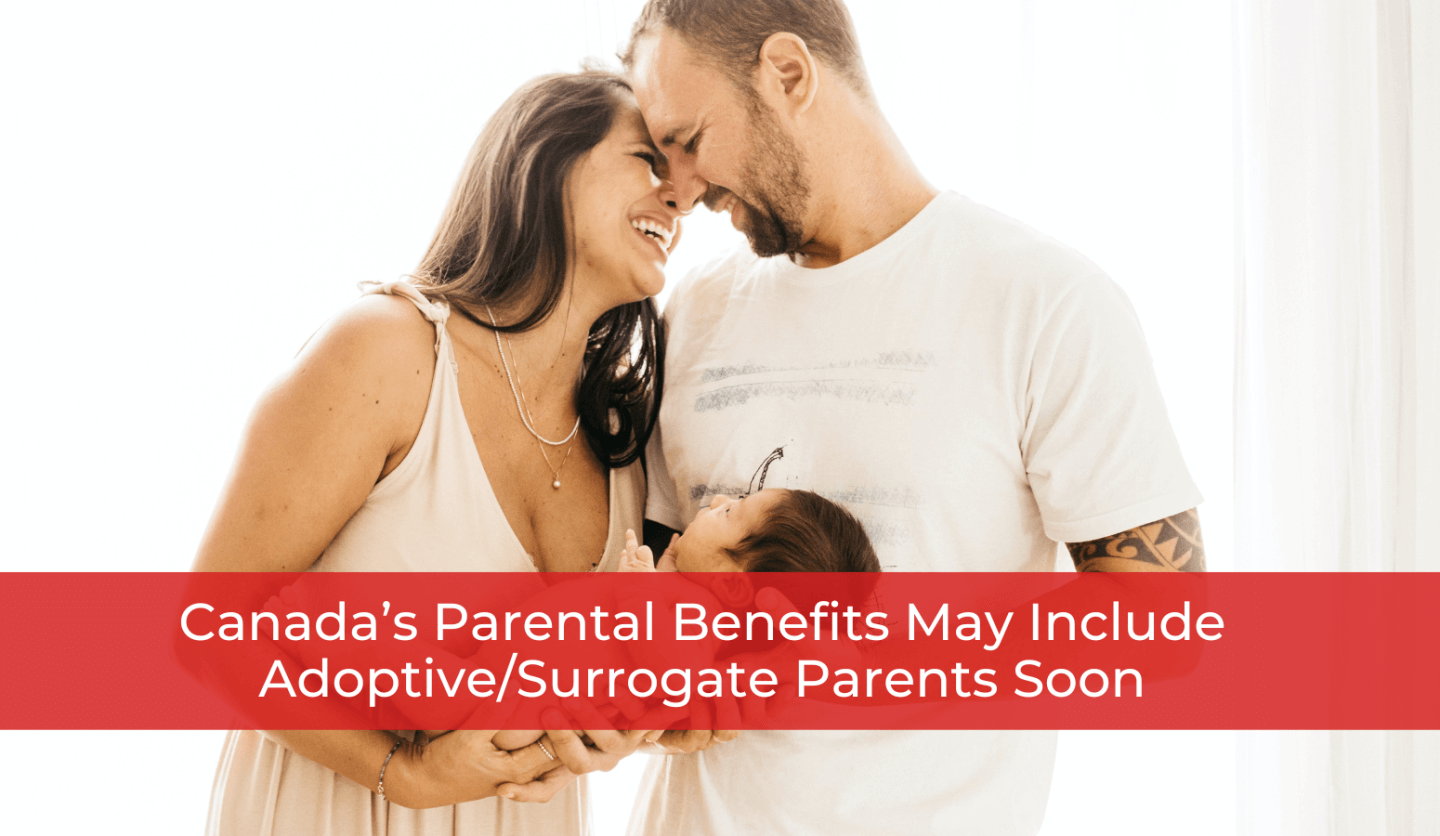 Canada's Parental Benefits May Cover Adoptive/Surrogate Parents
The federal government is looking to implement new changes to parental leaves and the benefits that new parents can claim. In particular, families who adopt children or grow their families via a surrogate will be allowed more time and more Employment Insurance ("EI") eligibility. During the 2019 federal election, the Liberal government promised to introduce a 15-week parental leave for those who adopt children, and this is now going to be updated to include those who have a child with a surrogate parent.
How Does the Current EI System for Parental and Maternity Leave in Canada Work?
Under the current EI system in place, any one parent can take off up to 35 weeks, or up to 40 total weeks can be claimed and shared by both parents. Further, anyone who gives birth could claim an additional 15 weeks of maternity leave. Under the new proposal, those who have a child via surrogate will also be able to claim the additional 15 weeks to take more time off with their child.
When Will the New Parental Leave and Maternity Benefits be Implemented in Canada?
The new parental leave and maternity benefits are currently proposed, but not yet approved. The new federal budget is set to be tabled on March 28, 2023, but it is not yet clear if these new EI changes for parental and maternity leaves will be included. It is believed that the changes will be implemented "in the coming months", however it remains unclear when exactly that will occur.
If you are an employee looking to better understand your parental and maternity leave rights, or an employer seeking more information as to what your employees' rights are we encourage you to seek legal advice on the matter. We at Whitten & Lublin are happy to provide insight and advice into your specific circumstances. If you are looking for employment lawyers and would like more information about what Whitten & Lublin can do for you, please contact us online or by phone at (416) 640-2667 today.
Author – Nasyr Asmi
---