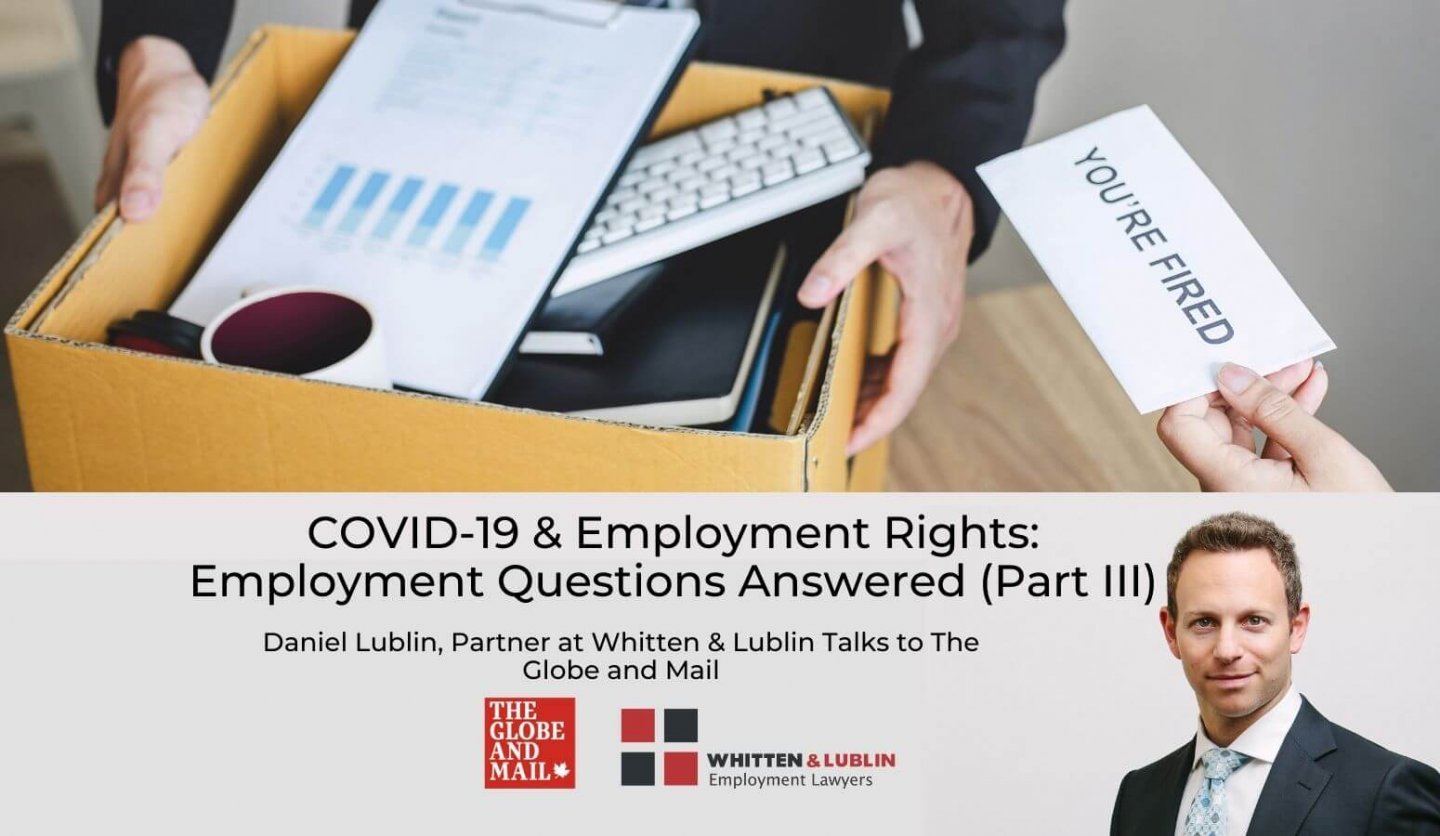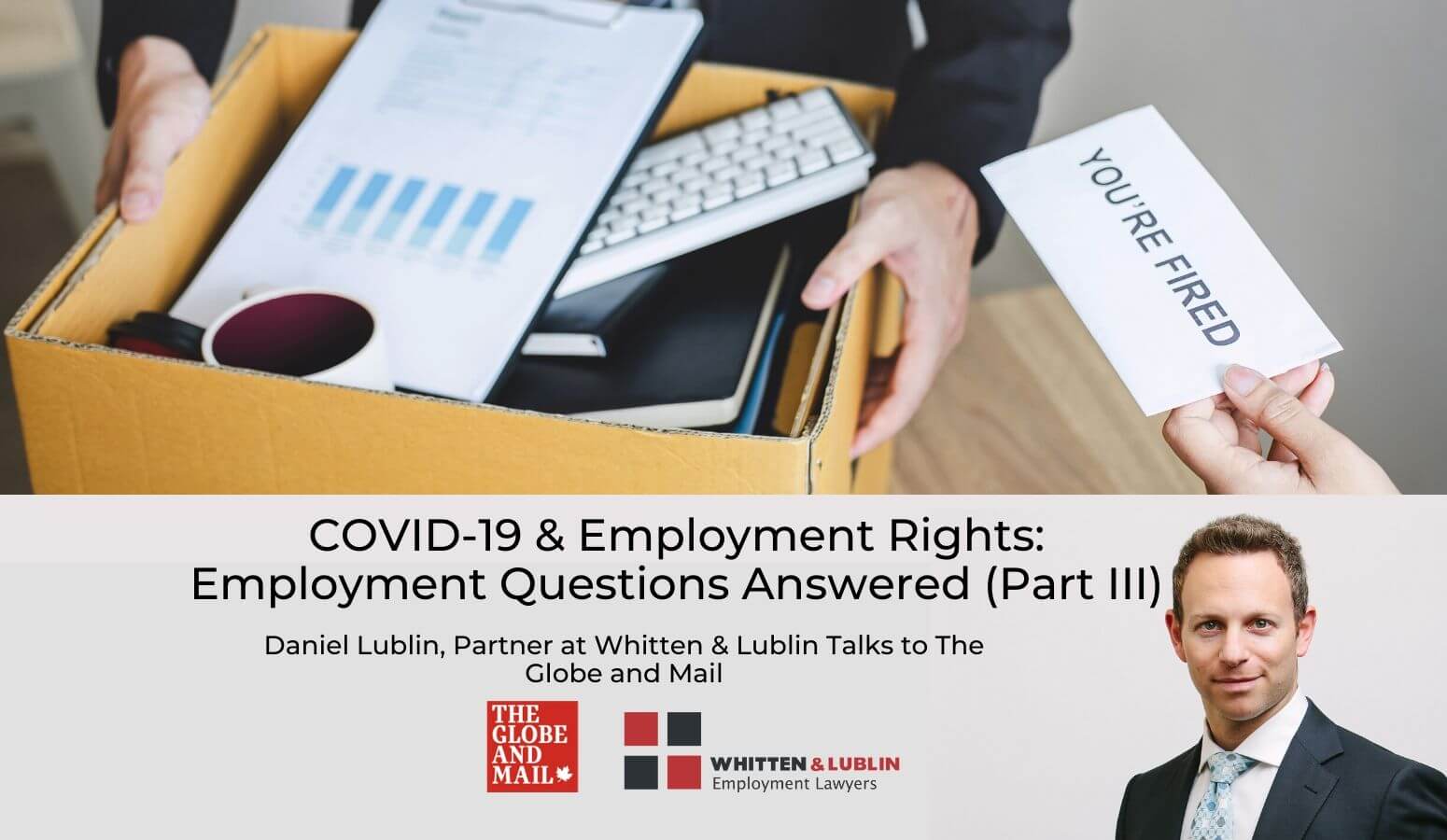 COVID-19 & Employment Rights: Employment Questions Answered (Part III)
DANIEL LUBLIN, SPECIAL TO THE GLOBE AND MAIL
Daniel Lublin, a Partner and Employment Lawyer at Whitten & Lublin Employment and Labour Lawyers, talks to The Globe and Mail to answer some of the employment questions revolving around COVID-19 & employment rights.
I was on a severance package but now due to COVID-19, I believe I should receive more. Is it too late to reopen my matter and fight for more severance? 
Once you accept a settlement, regardless of the quality, you enter into an agreement that you are not free to break or walk away from when you want, even if circumstances change. This is why it is so important to make sure you are comfortable with the quantum and terms of your severance package from the get-go.
The only way to escape a binding settlement is if the employer does not comply with the terms. As a result of COVID-19, I am seeing companies claim they are financially unable to continue to pay all of their previously negotiated agreements. In these circumstances, ex-employees have the option to treat these settlements as void and claim additional amounts. But they should beware as this does not necessarily mean they will become entitled to more money or better terms and if the company goes out of business, they may be left with nothing at all.
I lost my job due to COVID-19 and I was offered severance. Will the severance affect my eligibility to claim employment insurance or the CERB?
Employment insurance is not payable until the period of time covered by the severance pay elapses and only if you still remain unemployed. You should apply for EI benefits within four weeks following your dismissal. If you wait for longer, you could lose your EI benefits.
To qualify for the CERB, you must first cease working due to COVID-19 and then be without income for 14 consecutive days. Although the Government has not yet clarified whether a severance payment would be considered income, I assume that it will. Severance payments are normally treated as income and the intention of the CERB is to provide compensation to individuals who do not have other sources of money.
Keep in mind that workers can collect CERB and earn up to $1,000 per month. If your severance is less than this amount, presumably you would be able to claim the CERB at the same time.
If you've got more COVID-19 & employment rights questions about salary during Coronavirus, please contact us. With years of experience in this ever-changing area of law, we at Whitten & Lublin are happy to provide insight and advice into your specific circumstances. If you're looking for employment lawyers and would like more information about what Whitten & Lublin can do for you, please contact us online or by phone at (416) 640-2667 today.