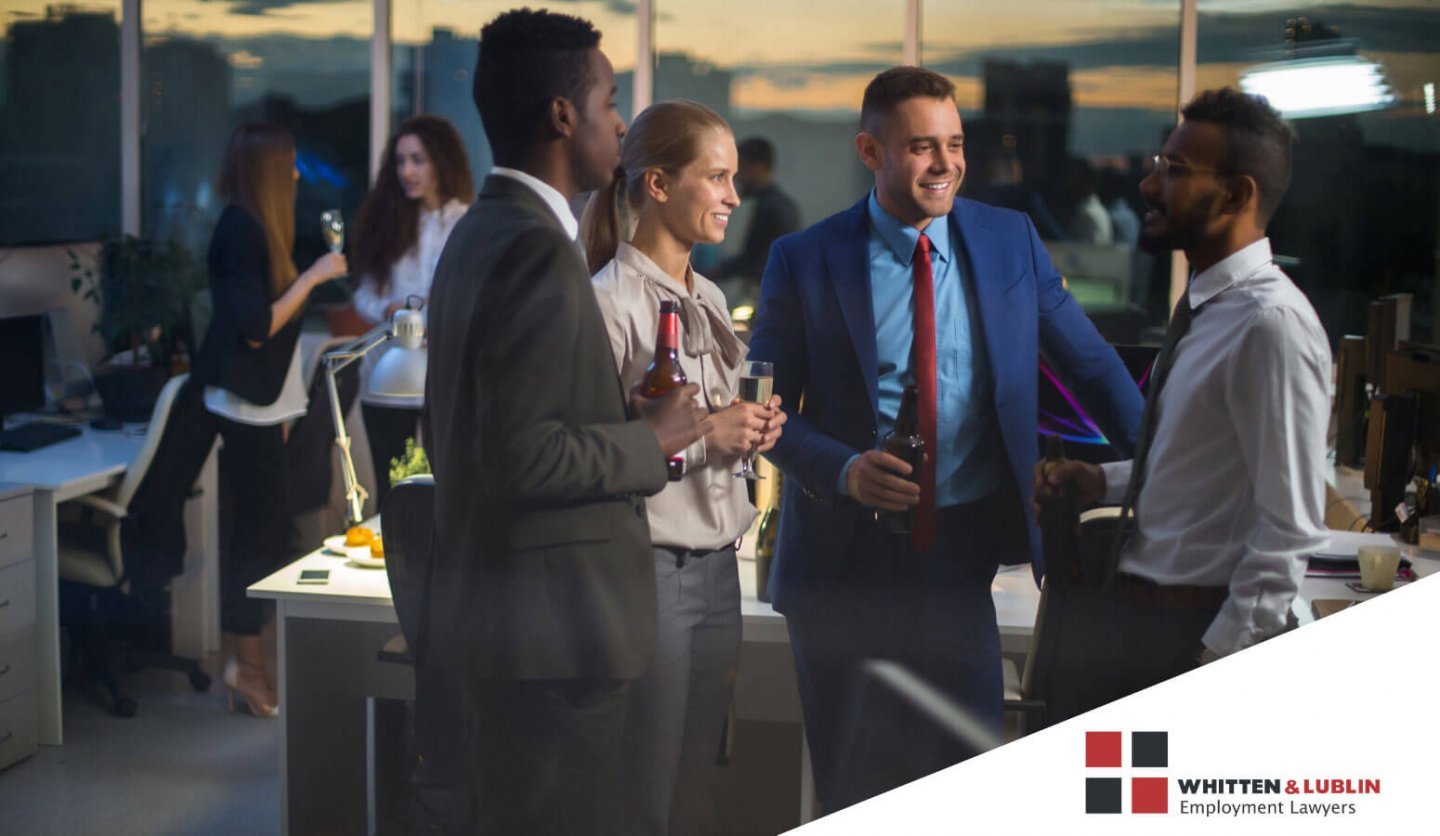 "It's the most wonderful time of the year!" [cue sappy music]. The holiday season is upon us and so is the possible holiday party liability. Soon, all of your employees will be gathering for what is likely the annual holiday party to mingle and have some fun outside of the office environment.
In order to make sure the party is a smashing success, employers should ensure that proper procedures and policies are in place so that their employees know what is to be expected of them. This includes, among other things, highlighting specific policies related to off-duty conduct, drugs and alcohol, and sexual harassment.
In conjunction with emphasizing relevant policies, the employer on the night of the party should control the level of alcohol consumption of the attendees to avoid any holiday party liability just because of over-consumption of booze. Employers should be aware, that they could be potentially be held liable for the misconduct of their employees with respect to overconsumption of alcohol or even sexual harassment. To minimize the risks, it is a good idea to hand out a limited amount of drink tickets to each person, hire a transportation service for the night to shuttle employees home, and ensure that the staff is adequately trained in spotting impairment.
With the legalization of cannabis, employers also need to be cognizant of employees who partake in this activity. As with alcohol, employers need to be vigilant in monitoring all forms of impairment, including cannabis. If an employer wishes to throw a staff party without having to worry about liability, it should refrain from cutting corners at the organizational stage. Careful and thoughtful preparation is the key to a successful and liability-free event.
If you're looking for employment lawyers to get more information about how you can protect yourself from holiday party liability, please contact us online or by phone at (866) 658-6811 or (416) 640-2667 today!
Cheers to a great party!
Share:
Share on facebook
Share on twitter
Share on linkedin