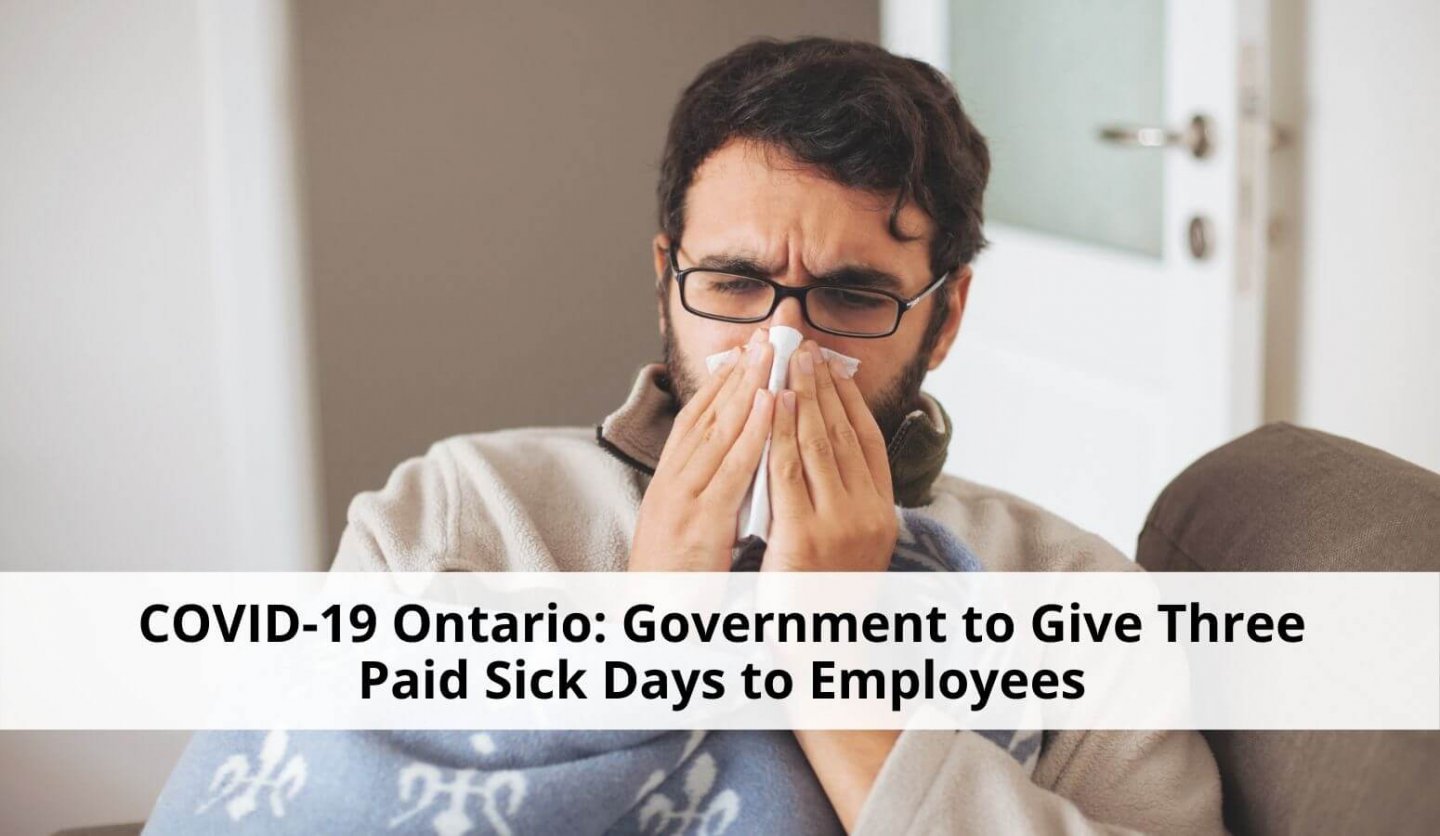 Ontario to Give Three Paid Sick Days to Employees
Following months of demands for sick pay coverage, the Ontario government has announced a temporary plan that will provide up to three paid sick days to employees. The Ontario COVID-19 Worker Protection Benefit Program would pay up to $200 per day for workers who need time off for certain reasons relating to COVID-19. The program will be retroactive to April 19, 2021 and is slated to end this September.
The program will have employers cover up to three sick days out of pocket, and then apply for reimbursement though the Workplace Safety and Insurance Board (WSIB). Employees will not be required to present a doctor's note or fill out any forms or applications, or take the three sick days consecutively.
Only employees covered by the Employment Standards Act, and who do not already receive paid sick time by their employer, are expected to be entitled to participate in this program. That means that independent contractors and 'gig economy' workers will not be able to receive these sick days, and instead are referred to the Canada Recovery Sickness Benefit (CRSB). Officials have also announced that the CRSB could see an increased payment for eligible people from the current $500 to a total of $1,000 per week.
If the legislation is passed, Ontario will be able to give three paid sick days to employees for certain reasons related to COVID-19, including:
going for a COVID-19 test;
staying home awaiting the results of a COVID-19 test;
being sick with COVID-19;
going to get vaccinated;
experiencing a side effect from a COVID-19 vaccination;
having been advised to self-isolate due to COVID-19 by an employer, medical practitioner or other authority; or
taking care of a dependent who is:
sick with COVID-19 or has symptoms of COVID-19; or
self-isolating due to COVID-19.
This announcement comes following calls for more support for workers in an attempt to increase vaccination rates and slow the transmission of COVID-19. The new legislation for the program, COVID-19 Putting Workers First Act, is expected to be released later today.
To better understand your workplace rights or to explore the viability of a claim during these unprecedented times, we encourage employees and employers to seek legal advice. We at Whitten & Lublin are happy to provide insight and advice into your specific circumstances. If you are looking for employment lawyers and would like more information about what Whitten & Lublin can do for you, please contact us online or by phone at (416) 640-2667 today.
Author: Rachel Patten