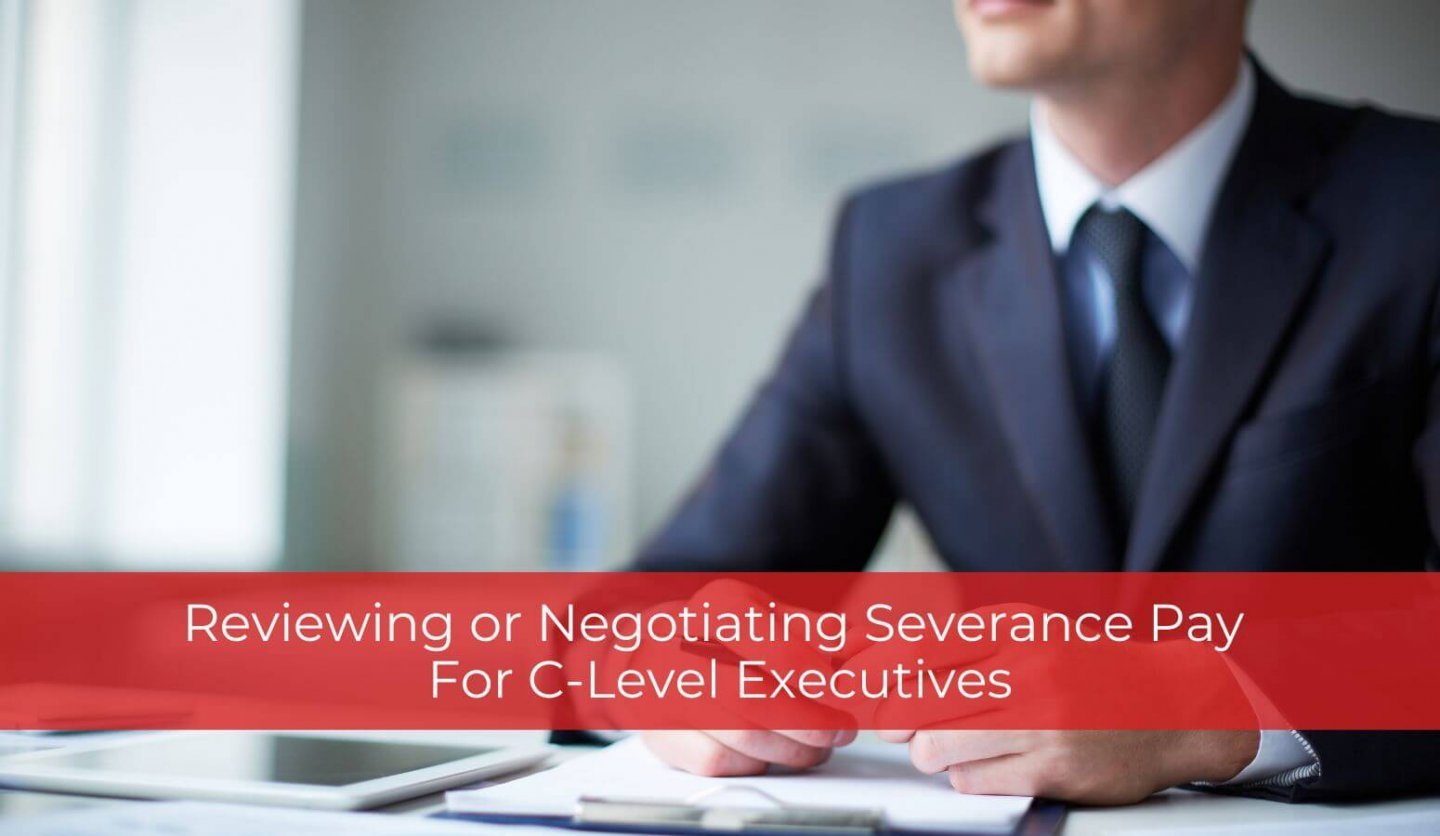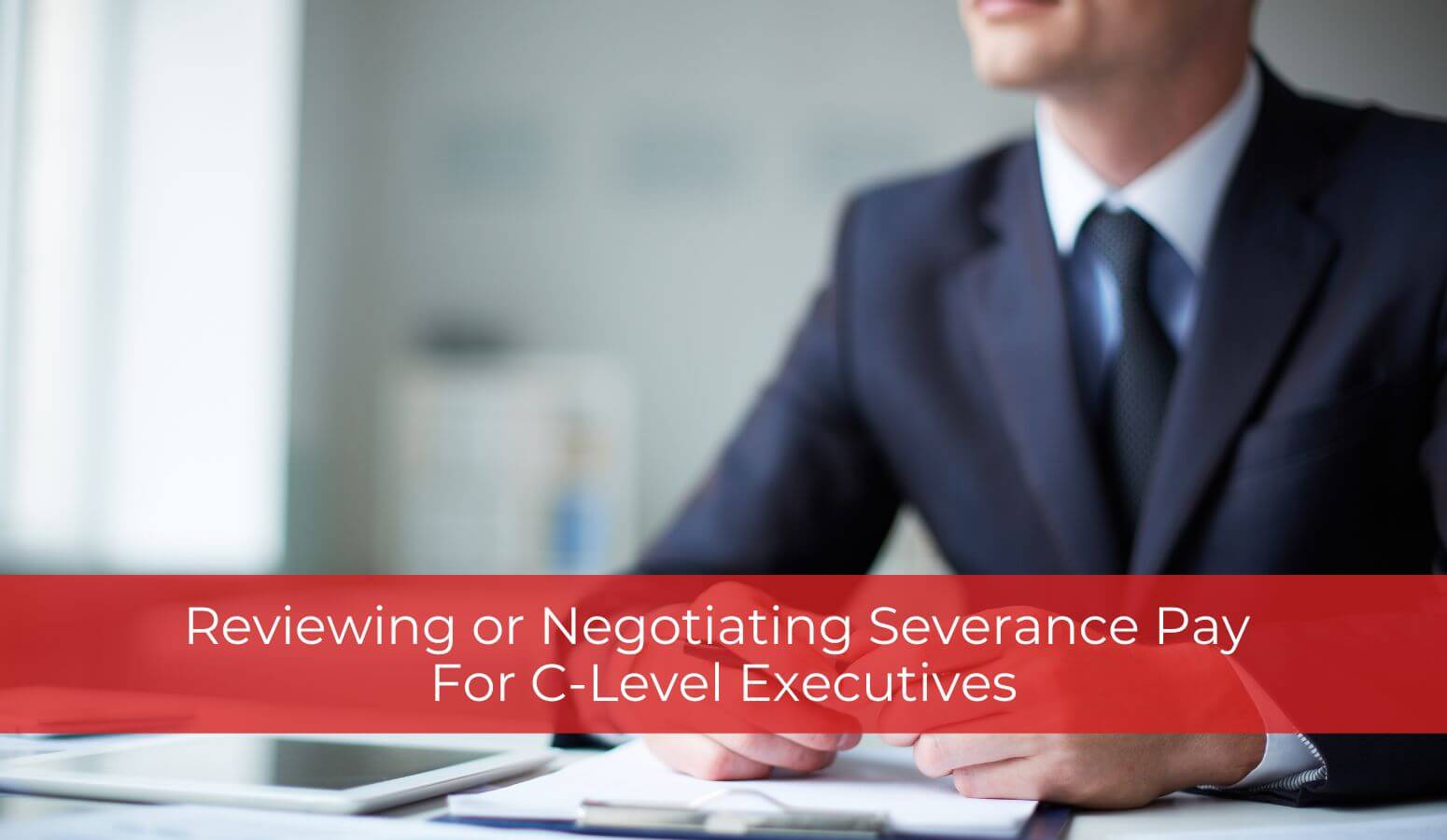 Reviewing or Negotiating Severance Pay for C-Level Executives
Why C-Level Executives Should Always Have an Employment Lawyer Review Their Severance Package
For C-level executives, severance pay usually consists of a wide range of components, including but not limited to salary, bonuses, equity, employee stock options, restricted shares, group benefits, pension contributions, and reimbursement of certain expenses.  Generally speaking, Canadian companies tend to be more generous than their American counterparts regarding severance pay for C-level executives. It is common to see Canadian firms offer departing executives a month of severance pay for each year of their services.
What Factors Are Considered in a Severance Package?  
However, the length of service and position level are not the only factors in play.  Other factors that would impact an individual's ability to find alternative employment, such as age, the nature of the job, industry, the contractual language and other extenuating circumstances, may also play a role in the severance pay.  A C-level executive's severance pay under common law could be up to 24 months' total compensation or beyond in rare cases, subject to the termination clause in the employment contract.
Some employment contracts may restrict the employees' severance to the statutory minimum (at most eight weeks of notice or pay in lieu of notice, plus 26 weeks of severance pay if certain conditions are met). However, considering C-level executives' seniority, it is common to see illegal termination clauses in their employment contracts. Often, even though a termination clause limits an employee's severance entitlement to the statutory minimum, if it is unlawful, the employee would still be able to claim severance pay under common law based on past Court decisions.
Another important note is that severance pay must include not only the total compensation and benefits the departing employee has earned before the termination, but also what they would have earned during the notice period had they not been terminated. There is a chance that a departing employee can still get their discretionary bonuses or unpaid commission that they would have earned before the end of the notice period.
Departing C-level executives should always consider having an employment lawyer review or negotiate their severance offer to ensure they are getting a fair package. We at Whitten & Lublin are happy to provide insight and advice into your specific circumstances. If you are looking for employment lawyers and would like more information on what Whitten & Lublin can do for you, please contact us online or by phone at (416) 640-2667 today.
Author: Luna Li
---