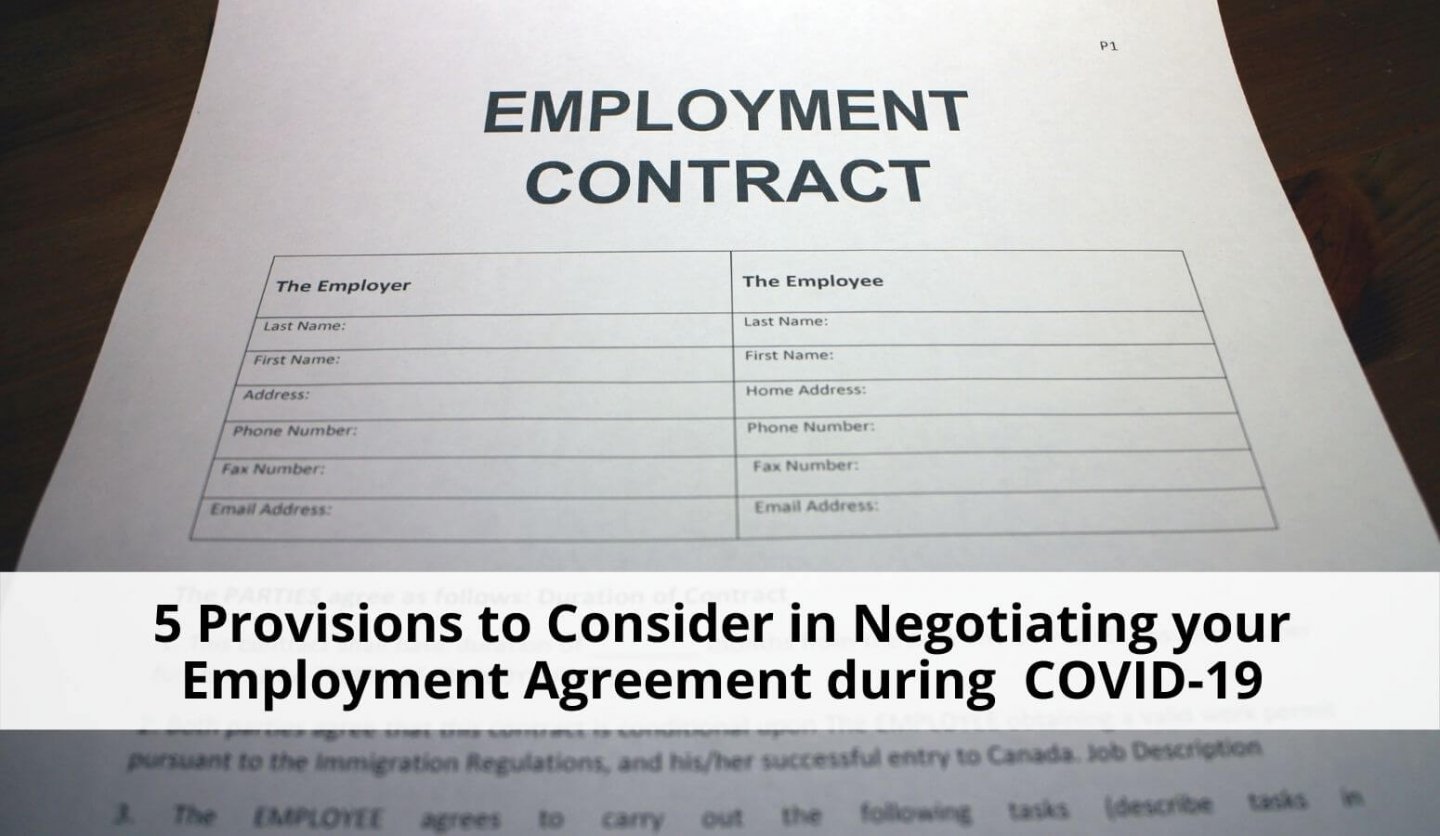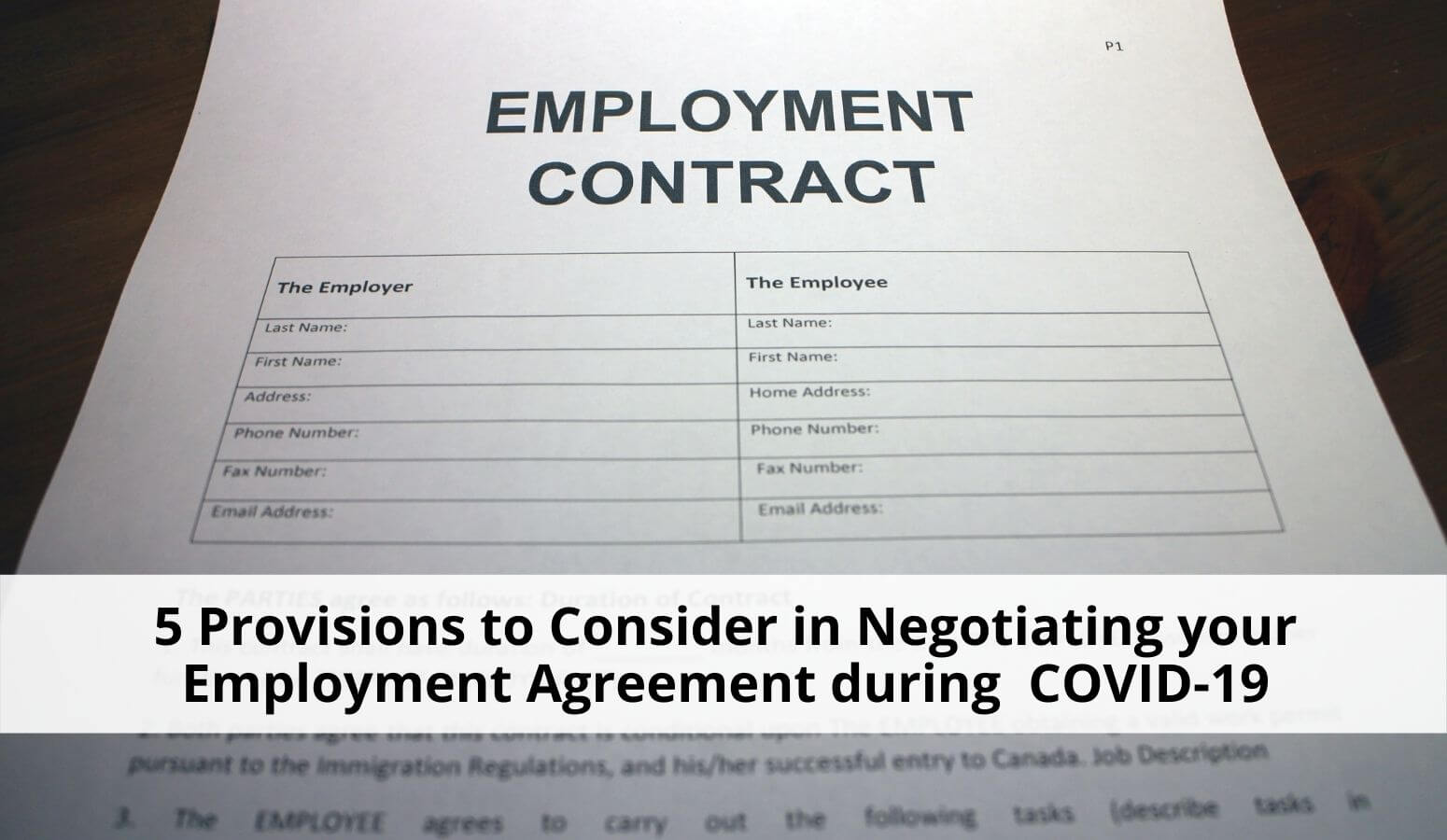 5 Provisions to Consider in Negotiating your Employment Agreement during COVID-19
COVID-19 has resulted in massive change in the workplace and has forced employers and employees to reconsider the fundamentals of the employment relationship. Overall, if you have questions about your future employment position, it's a good idea to discuss these with your potential employer prior to signing any employment agreement, so that the answers to your questions can be addressed in the agreement. More specifically, there are provisions that may now play a bigger role in your employment due to COVID-19 especially in negotiating your employment agreement during COVID-19.
Below are five items you should consider addressing in, or removing from, your employment contract during negotiating your employment agreement during COVID-19:
Temporary Layoffs
Generally, unless an employee's employment contract entitles the employer to temporarily lay off the employee, the employer does not have such a right.
As a result of COVID-19 and the realization from employers that they may need the ability to temporarily lay off employees in the future, it is anticipated that many employers will now include a provision in their future employment contracts giving them the right to temporarily lay off employees.
Keep an eye out for this in your employment contract.
Location of Work
With remote working being the new normal, it is important to understand your potential employer's expectations regarding where you will work.
You should know what percentage of your work week will require you to work from the office versus at home and whether or not you will have any choice in working from home versus the office.
Expense Reimbursement
If you are expected to work remotely, there are likely expenses associated with preparing your home for work, such as office equipment, as well as expenses to continue working from home, such as increased phone bills and printer supplies.
It is important to know what expenses your employer covers.
Hours of Work
It can be hard to leave the office when your office is in your home. Set those boundaries with your employer from the beginning by inquiring about the hours you are expected to work.
Benefits and Leaves from Work
With the risk of infection personally or within your household, the possibility of children attending school virtually from home, or any other unanticipated need to take time off arising from COVID-19, canvass your potential employer to determine what benefits and leaves of absence the workplace has in place.
If you need assistance in negotiating your employment agreement during COVID-19, we are here to help. Alternatively, if you feel that your workplace rights are being violated, we can help you determine whether you have a claim. We at Whitten & Lublin are happy to provide insight and advice into your specific circumstances. If you are looking for employment lawyers and would like more information about what Whitten & Lublin can do for you, please contact us online or by phone at (416) 640-2667 today.
Author: Keagan Davis-Burns