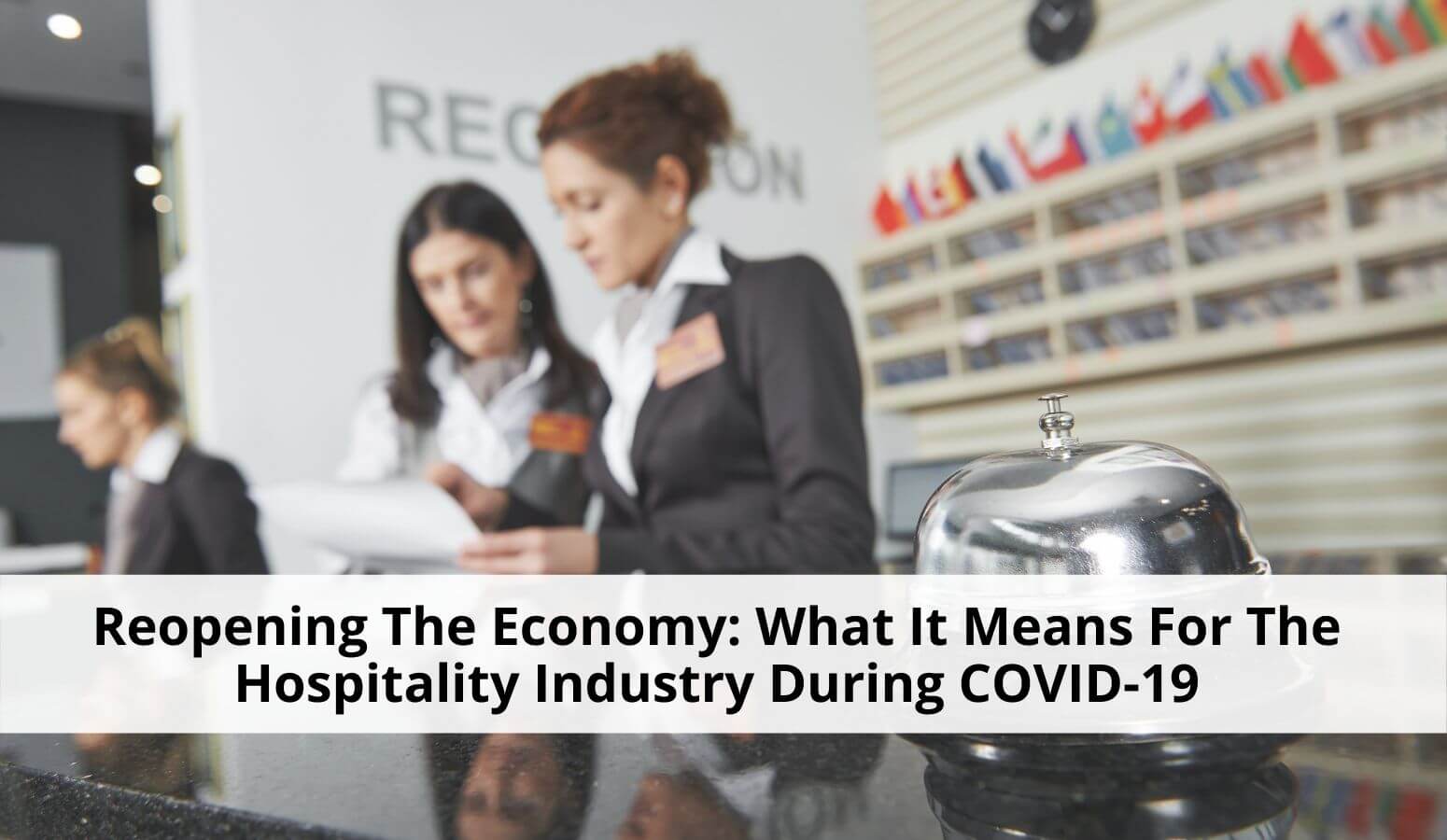 The Hospitality Industry During COVID-19: Reopening The Economy
The hospitality industry during COVID-19 faces unique challenges to resuming normal business operations, specifically owing to the inherent in-person nature of the industry. After all, a restaurant-chef cannot cook meals from home, and a hotel maid cannot change bedsheets over Zoom.
As emergency orders wane and the restraints imposed on businesses subside, the hospitality industry will have to adapt to new challenges.
The top 5 legal issues facing employers in the hospitality industry during COVID-19 are:
Employees on a temporary layoff: In Ontario, the provincial government extended the emergency order from September 4, 2020, to January 2, 2021.  This means that employees on a temporary layoff since March 1, 2020, will be deemed to be on "infectious disease leave", akin to maternity leave. Employees on this leave of absence generally enjoy job security, absent a narrow set of exemptions under the Employment Standards Act. Businesses tasked with accommodating a smaller occupancy may not be able to enjoy the same staffing complement that they enjoyed before the pandemic. They will therefore have to ensure that employees are terminated legally and for the right reasons.
Keeping employees and patrons safe: employers are tasked under the Occupational Health and Safety Act with ensuring a safe environment for patrons, employees, and other members of the public who enter property under their control. This obligation requires businesses to enforce safety procedures put in place at the applicable levels of government, such as practicing physical distancing, and enforcing the use of personal protective equipment. These businesses have special responsibilities to ensure a plan is put in place to deal with violations, disease outbreaks, and complaints of non-adherence, especially given the constant fluctuation of strangers entering the premises.
Ensuring compliance with human rights laws: an employer who fires an employee for contracting COVID-19 will be found to have discriminated against the employee under the Human Rights Code. However, an employee who enters the workplace and knowingly has contracted COVID-19 or is reckless to the fact and causes an outbreak, can likely be fired for cause. In between these two extremes is a large gray area that employers will have to navigate.
Terminating employees: a business that is slowly recovering from the recent economic hardships may not be able to sustain lengthy and generous severance obligations to dismissed employees. It specifically behooves the hospitality industry  during COVID-19 to ensure that employees have signed enforceable employment contracts that limit severance entitlements. Similarly, an employer should assist however possible to help a dismissed employee secure new work in order to minimize its severance obligations. Ontario's top court released an ill-timed decision this past June rendering obsolete most employment contracts that were previously enforceable.
Hope for the best, expect the worst: we have seen that the restrictions imposed by various levels of government have at times been a moving target. The applicable laws tend to change on short notice, and may revert in the opposite direction if a 'second wave' occurs. Employers will have to ensure contingency measures are put in place to grant them the flexibility of legal layoffs, minimal severance obligations, and other rights of which employers are generally deprived.
Given the precarious nature of many businesses in the hospitality industry, we encourage businesses to pre-empt the plethora of legal issues that might arise by promptly seeking competent legal counsel. We at Whitten & Lublin are happy to provide insight and advice into your specific circumstances. If you're looking for employment lawyers and would like more information about what Whitten & Lublin can do for you, please contact us online or by phone at (416) 640-2667 today.
Author: Marc Kitay, Partner