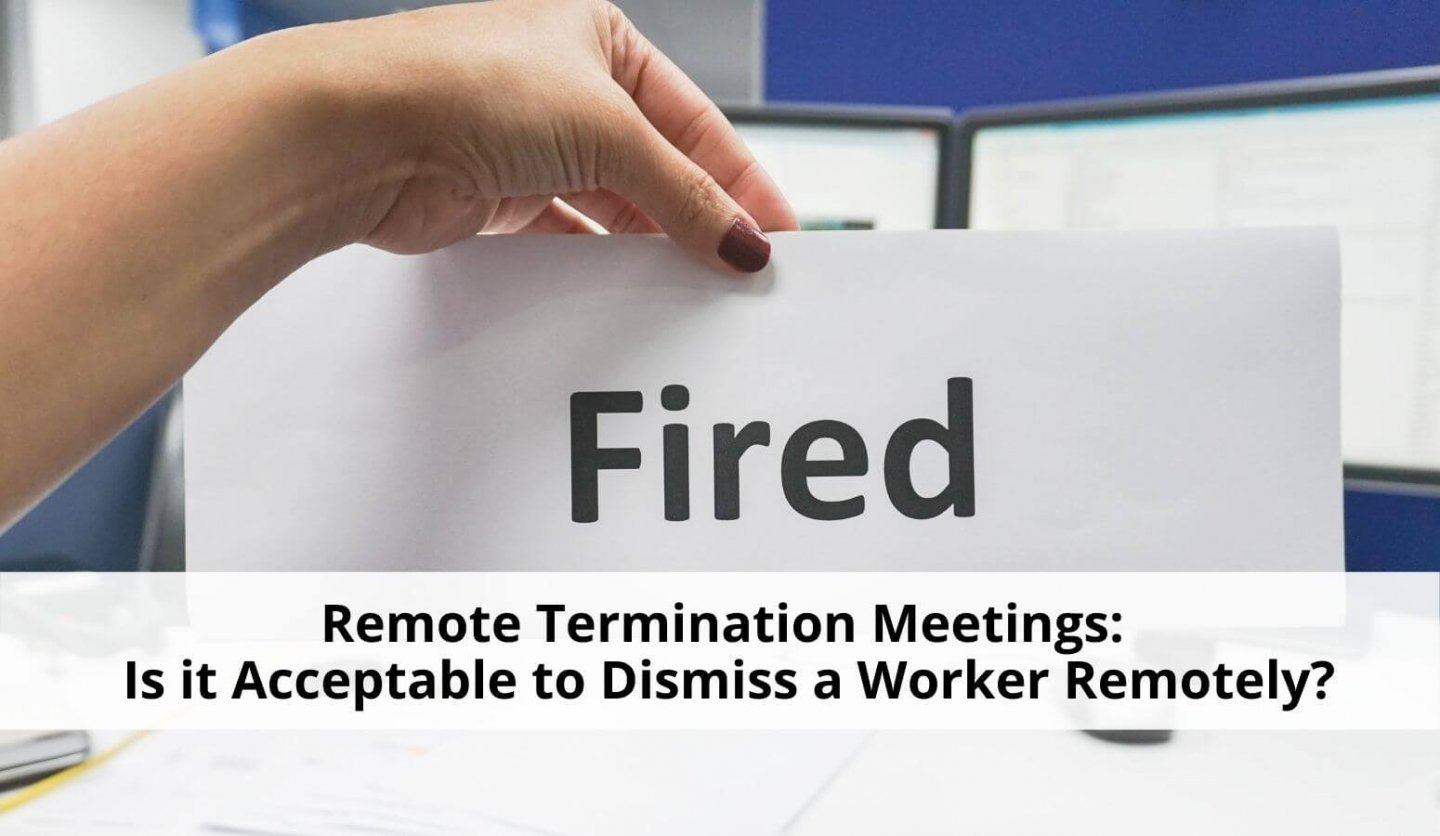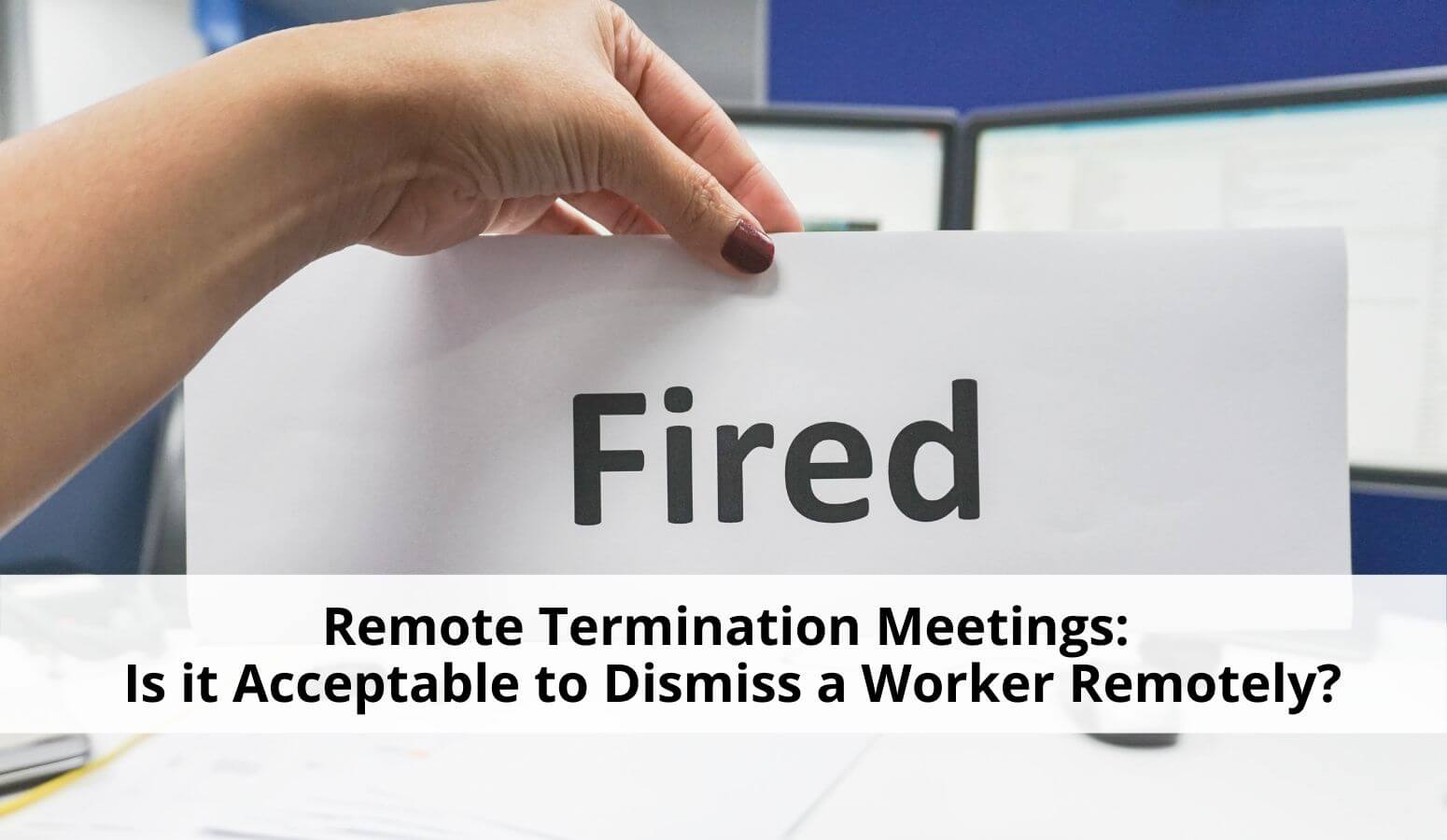 Is it Acceptable to Dismiss a Worker Remotely?
Prior to COVID-19, most workplace lawyers would recommend that an in-person termination meeting was the best form. Although there is no statute or law that requires that termination be conducted face-to-face, there were several cases that suggested a failure to conduct an in-person termination could be grounds for an employee to claim that the employer behaved in bad faith.  In our view, while an in-person termination would be viewed as a preference, it was certainly not mandatory. Furthermore, we can think of many examples where individuals would rather not to have to come to the office and sit there through a termination meeting just to be sent home. Termination meetings by their very nature can be humiliating.
COVID-19 has changed the way that termination meetings are being conducted across the country. It is now commonplace for terminations to occur over the internet or telephone and most individuals or lawyers would be hard-pressed to argue that this is a disrespectful way of terminating someone. We suspect that if most people were polled as to what they would prefer, they would rather that termination be conducted remotely as well.
More important to the way in which a termination meeting occurs, there are other items that employees should consider:
Are they receiving a termination letter in writing following the meeting? Employees should insist that an employer commit the terms of the termination to a written termination letter and that this is presented to them immediately after the meeting.
Employees should not agree to any offer of severance during the termination meeting itself. Normally companies will provide a five or seven day timeframe for an individual to obtain legal advice about any offer of severance and their rights.
If an employer asks an employee to agree to something during the termination meeting itself, it is preferable for the employee to simply state that he or she needs time to consider the matter and get back to them.
Most employment statutes across the country provide for the continuation of health benefits and salary for a certain period of time following the termination meeting itself – so employees should rest assured that benefits and pay ought not to be cut off immediately in most cases.
Employees should also take very clear notes about what is discussed during the termination meeting to the extent that they can do so.
If you have any questions or concerns about termination meetings being held online or over the phone please feel free to contact any of our lawyers. To better understand your entitlements and explore the viability of a claim during these unprecedented times, we encourage employees to seek legal advice. We at Whitten & Lublin are happy to provide insight and advice into your specific circumstances. If you're looking for employment lawyers and would like more information about what Whitten & Lublin can do for you, please contact us online or by phone at (416) 640-2667 today.
Author: Daniel Lublin