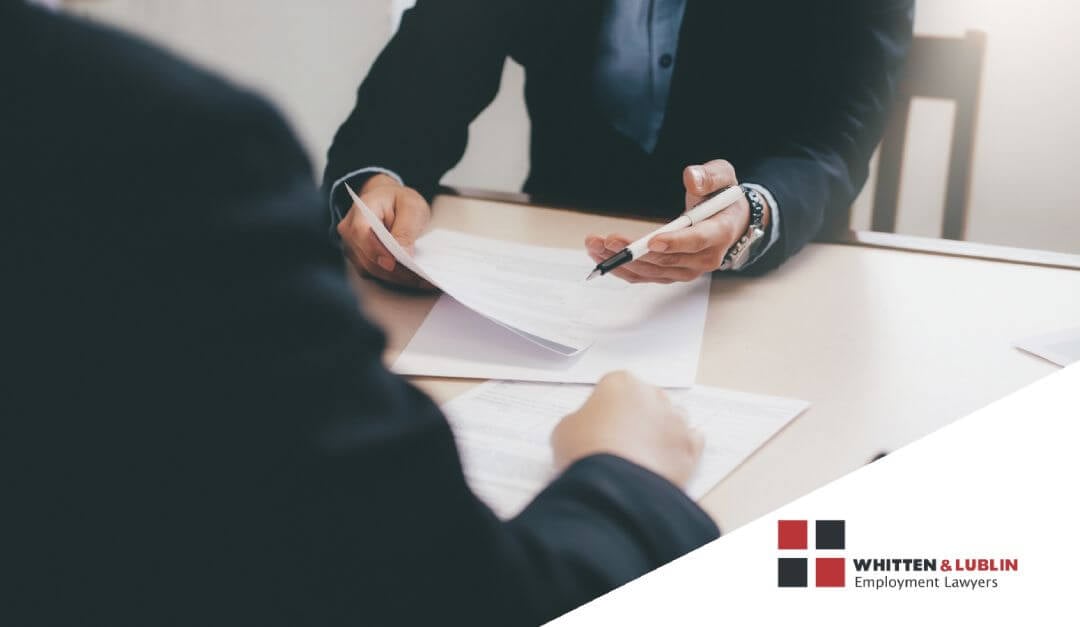 Five Questions to Ask When Hiring Employment Lawyers in Ontario
Finding the right employment law lawyers is important.  When entrusting a professional to achieve the best and most cost-effective results, it is imperative to ascertain whether that individual is up to the task.  When thinking of hiring employment lawyers, you should ask the following five questions:
Do you practice employment law exclusively? The saying goes: "a jack of all trades is a master of none". While hiring employment lawyers it is always preferable to hire a lawyer who specializes in cases such as yours, just as one would prefer a surgeon who specializes in the patient's ailment. Many lawyers simply dabble in employment law and may not understand the important nuances that a specialist will.
What type of experience do you have with cases like mine? Employment law is not a one-size-fits-all pursuit, and it is preferable to avoid being the 'guinea pig'. Ask your prospective workplace lawyer how many cases like yours they have done, and whether they have any reported decisions. This will also help evaluate whether your lawyer dedicates him or herself to employment law, or merely practices it on the side.
How will I be charged? If your prospective workplace lawyer cannot be direct and upfront about your fees, then run for the hills! A competent employment lawyer knows that their fees are fair, because of the quality of service being provided, and will not shy away from explaining their fee structure.
When will you get started on my file? If you are hiring employment lawyers to perform a specific task, you probably do not want to wait weeks or months to hear from them. A lawyer who cannot commit to a timeline should be a red flag.
What is the law regarding my case? This may seem common sense but asking an employment law lawyer to explain the law to you, and why you are entitled to something, will help evaluate the lawyer's competence and interest they take in your case. Most clients want to establish that they are hiring a competent employment law lawyer and that the lawyer views them as a person, not just a dollar sign. Asking this question will help distinguish between a friend and a fraud.