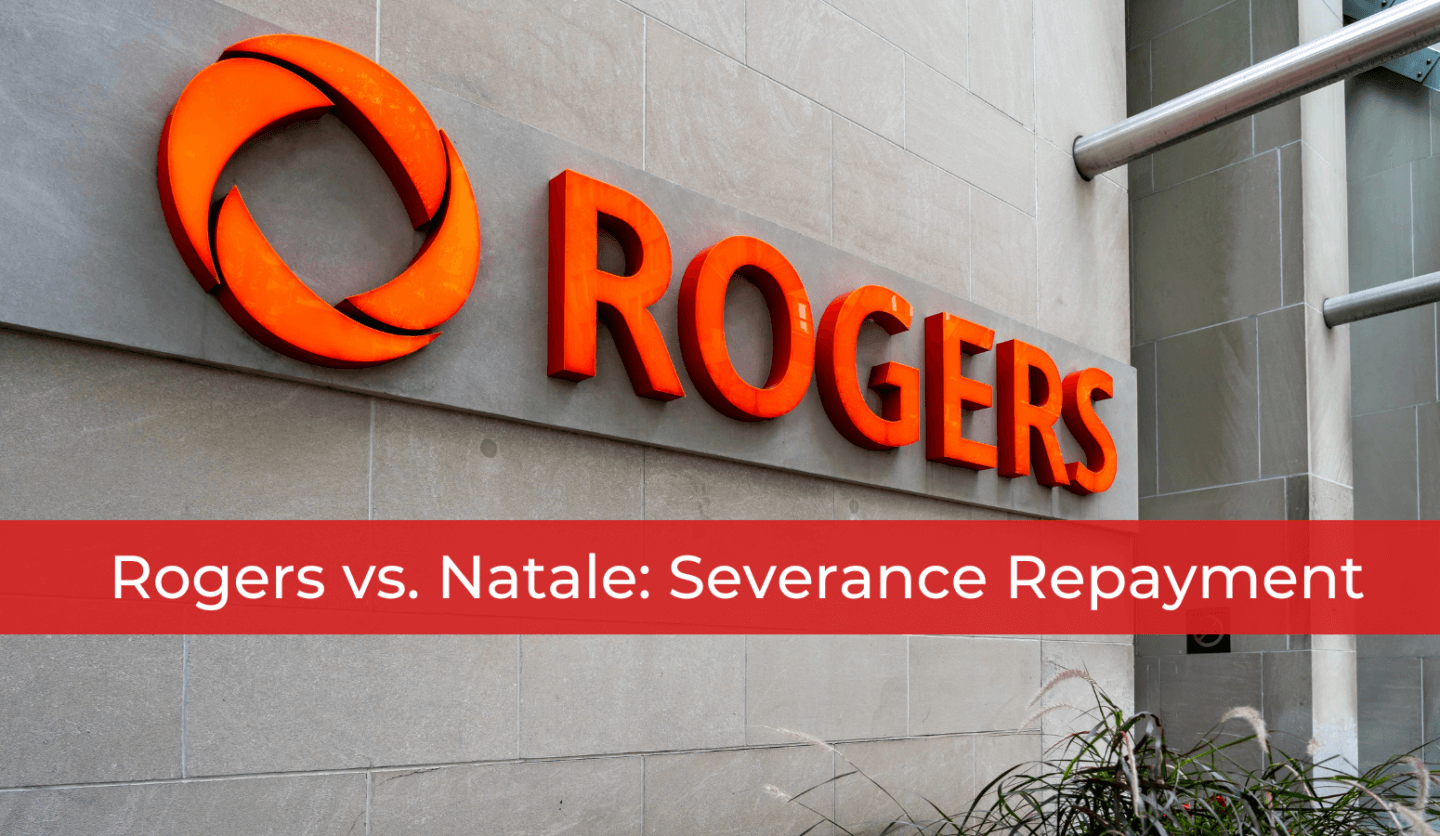 Rogers vs. Natale: Severance Repayment
Why Did Rogers Counter Sue Natale for Severance Repayment?
In an uncommon turn of events, Rogers Communications Inc. has launched a countersuit for repayment of severance funds following the ex-CEO's wrongful dismissal claim. Rogers claims that Natale was wrongfully paid over $15 million in severance funds after he reneged on his severance agreement. Despite negotiating an exit package, Natale filed a claim that he was wrongfully dismissed. In his claim, he pleads that he is entitled to unpaid bonuses for himself and his corporation, as well as additional severance entitlements.
In Natale's claim, he claims that a video was circulated to tarnish his reputation, wherein chairman Edward Rogers is alleged to have created a 'demeaning video' about him and distributing it to others. Among other things, the video used an expletive to describe Natale's departure from Rogers.
Rogers has taken the position that there was cause for Natale's dismissal. Cause dismissals, being a dismissal without notice, have a very high threshold. The courts have repeatedly confirmed that only the most serious misconduct and allegations will justify firing an employee without notice. Dismissal without notice will have significant impacts on the employee; besides the lack of notice, there will also be reputational harm and likely being barred from accessing employment insurance.
Rogers also countersued Natale for repayment of the severance funds paid under the severance agreement. It is uncommon for an employer to counter sue for the repayment of severance funds for the obvious reason that it is unusual for a dispute to arise after the severance agreement has been signed. This case is a bit unique, in that it seems that the parties had reached an agreement, Natale was paid out, and now claims that the severance agreement is not binding on him due to Roger's actions.
If indeed Natale has breached the severance agreement without proper justification, he may well be required to repayment the severance funds. On the flipside, if the courts find that Rogers breached the severance agreement by releasing the offensive video, then perhaps Natale may be entitled to additional damages. While we do not yet know the full details of this case, it will be interesting to watch this power struggle as it progresses through the courts.
How Can Whitten & Lublin Assist with Employment Legal Matters?
If you have been dismissed for cause, or have questions about severance entitlements, we encourage you to seek legal advice. Equally, we encourage employers to speak with a lawyer to understand their rights and obligations, or any other employment concerns. We at Whitten & Lublin are happy to provide insight and advice into your specific circumstances. If you are looking for employment lawyers and would like more information about what Whitten & Lublin can do for you, please contact us online or by phone at (416) 640-2667 today.
Author – Rachel Patten
---