Daniel Chodos, Senior Partner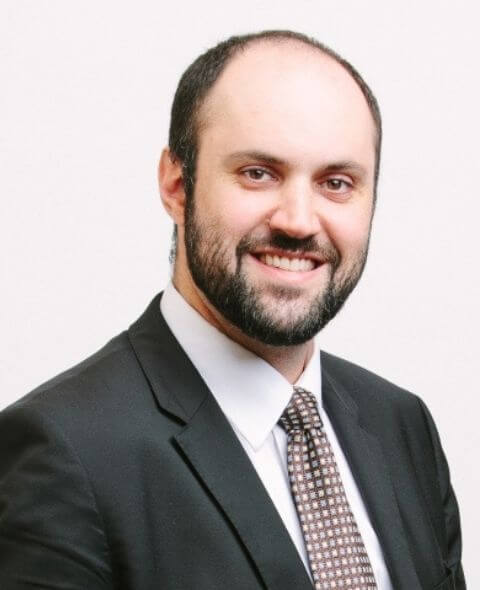 Daniel Chodos, Partner
Law School: Queens University
Admitted to Bar: 2009
Years of Experience: 13

Proficiency In: Non-Competition and  Non-Solicitation Clauses, Wrongful Dismissal, Severance, Negotiations and Human Rights

A Tenacious Advocate and Practical Problem Solver, Championing His Client's Interests
As a seasoned employment lawyer, Daniel Chodos, a senior partner at Whitten and Lublin, has extensive experience in workplace law.  Engaged by both employees and employers, Mr. Chodos concentrates on finding the resolution that best meets the needs of his client. Daniel is thoroughly skilled in handling workplace disputes, severance negotiations and human rights issues.
Mr. Chodos' calm, courteous and practical approach to his clients and practice, sets the tone for effective negotiations and resolution.  Daniel's detail orientation and analytical prowess enables him to see all sides of the case and strategize accordingly.  With this foresight, Daniel  forges a path that leads to the best results for his client. Daniel's cordial nature does not mean he backs down from a fight. Rather, he will not hesitate to move to litigation when necessary to protect the interests of his client. By always putting his client's best interest at the forefront, Daniel helps them make smart business decisions.
While Daniel is thoroughly skilled in handling all employment related legal issues, what sets him apart is his skill and courtroom successes in challenging non-competition and non-solicitation clauses in contracts.
In his personal time, Daniel is an avid tennis player and enjoys the occasional fantasy sports league.
Courtroom Success: – Daniel Never Backs Down From a Fight

Through Daniel's unrelenting "will to win", he pursues the interests of his clients from the start of a case, right through to courtroom litigation.
He has represented both employees and employers before numerous administrative tribunal hearings and in the courts, including the Ontario Superior Court of Justice, the Ontario Court of Appeal, the Ontario Labour Relations Board, and the Human Rights Tribunal of Ontario. Daniel's legal successes include the following cases:
Wetzel vs. Procom, 2022 – Successfully argued in the Court of Appeal to uphold the previously awarded severance.
Wetzel vs. Procom, 2020 – Winning a case to award fair severance to a fixed term employee whose contract expired.
Gadbois v. Newcom Business Media Inc., 2016 – Persuading the Court of Appeal to uphold a lower court decision to award substantial damages to his client based on projected future earnings.
Read more...
Ceridian Dayforce Corporation v. Daniel Wright, 2017 – Persuading the Ontario Superior Court to declare his client's non-competition agreement invalid and unenforceable.
Rinaldi v. Paragon Security, 2017 – Persuading the Human Rights Tribunal to dismiss a case as an abuse of process and eventually persuading the Tribunal to take the bold step of declaring the Applicant a vexatious litigant.
Macyshyn v. Ryerson University, 2012 – Winning a case regarding alleged discrimination based on disability.
Campbell v. Intercon Security Limited, 2014 – Winning a case regarding alleged discrimination based on age.
Aware Ads vs. Walker, 2021 – Successfully challenged an injunction that would have impacted the client's ability to work in his industry.
Paragon v. the Corporation of the City of Brantford and Neptune Security Services Inc., 2019 –  Successfully dismissing a claim for defamation against his client, with costs awarded to his client.
Awards and Recognition:
Daniel was nominated by the Canadian Lexpert Legal Directory as a "Leading Practitioner" of Employment Law. Lexpert is the most trusted and authoritative listing of leading lawyers in Canada and selection is determined by a vote conducted among peers.
News and Other Media:
Read more...
Globe and Mail, Lone star employees forced to share tips with managers, July 21, 2017
Benefits Canada, What miscarriage disability ruling means for employers, April 8, 2016
The Globe and Mail, Should you use Uber for business travel, August 12, 2015
Toronto Star, Former pastry chef alleges sexual harassment at top Toronto restaurant, June 14, 2015
Do you need workplace legal advice?
Whitten & Lublin Employment and Labour Lawyers is a nationally recognized team, assisting employees in all aspects of workplace legal disputes. Don't take a chance with your case. Consult the law firm with a team of proficient employment and labour law lawyers.