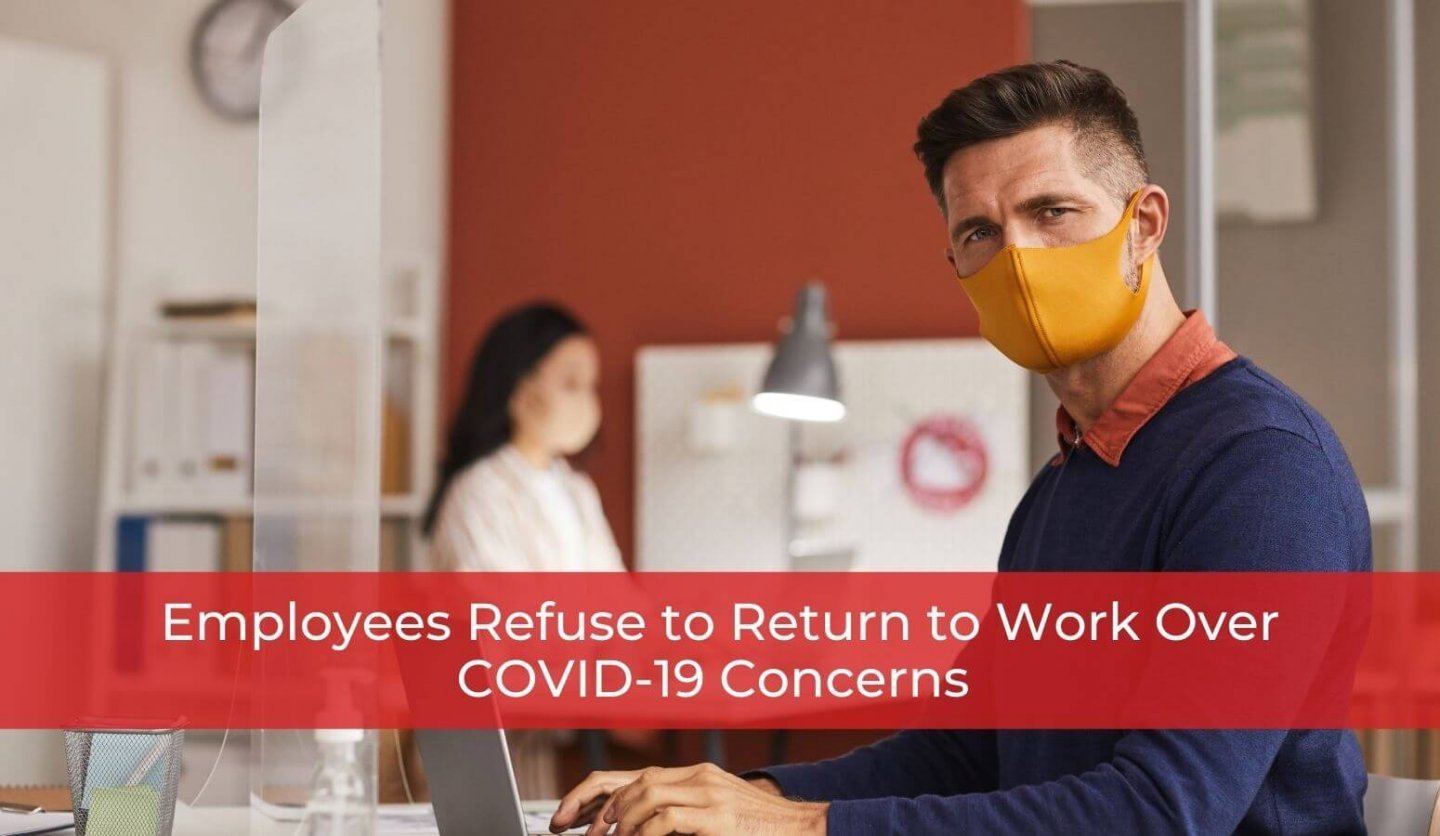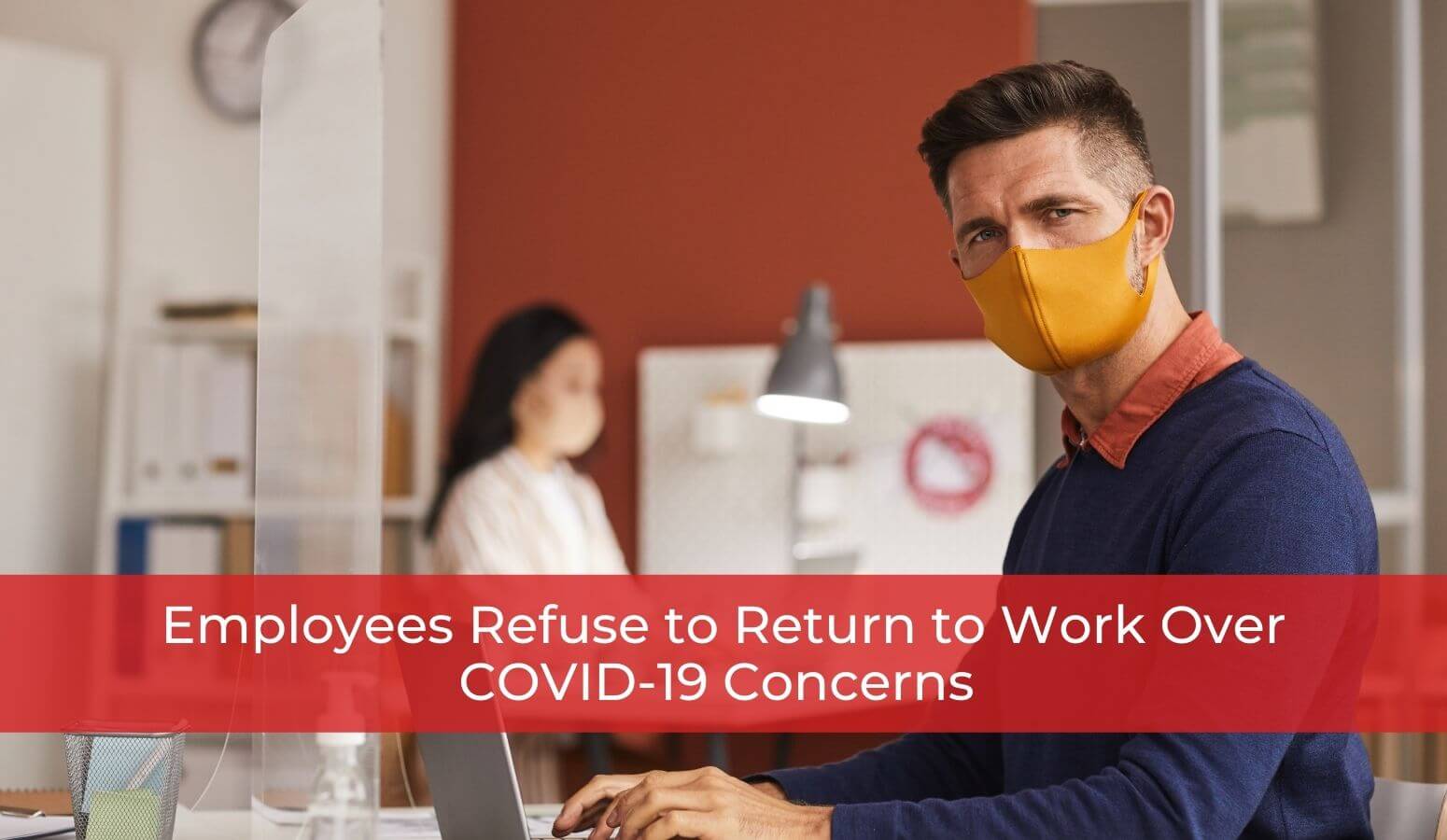 Employees Refuse to Return to Work Over COVID-19 Concerns
There have been instances where employees have refused to return to work over Covid-19 concerns. Their refusal to continue working during the pandemic is based on the lack of safety at the workplace. For employers that are essential and have employees that must be present on-site in order to fulfill their job duties, employee refusal could be an inconvenient reality.
If an employer has met their obligations for providing a safe workplace, then refusal to return to work over COVID-19 concerns would not be justified. Measures in place must address the specific hazards of the workplace, so there is not a one-size-fits-all solution. Generally, if employees are provided adequate space for physical distancing (ie. 2 meters apart), face coverings, sanitation (handwashing access and/or hand sanitizer), and work is rearranged in a way to limit worker-to-worker contact (where possible), then an employer will generally have met their obligations to provide a safe workplace in relation to COVID-19. Assuming that a refusal would not be justified in this instance, what are an employer's obligations to employees that refuse to return to work?
The simple analysis is that employees have a right to resign and that a refusal to return to work over Covid-19 concerns or on the basis of safety where there is no safety risk to justify the refusal can be treated as a resignation by the employer. Of course, an employer should follow up with the employee and address their refusal, advising that there are adequate measures in place to address their safety concerns. If refusal to return is still persistent, then an employer could treat this as a resignation. In such an instance, there would be no severance owed to the employee nor notice of termination. Resignations must, however, be unequivocal which would require a case-by-case analysis of the facts. Consulting an employment lawyer would ensure costly severances are avoided and unjustified refusals are addressed.
Whitten & Lublin's legal team can provide insight and advice into your specific circumstances. If you are looking for employment lawyers and would like more information about what Whitten & Lublin can do for you, please contact us online or by phone at (416) 640-2667 today.